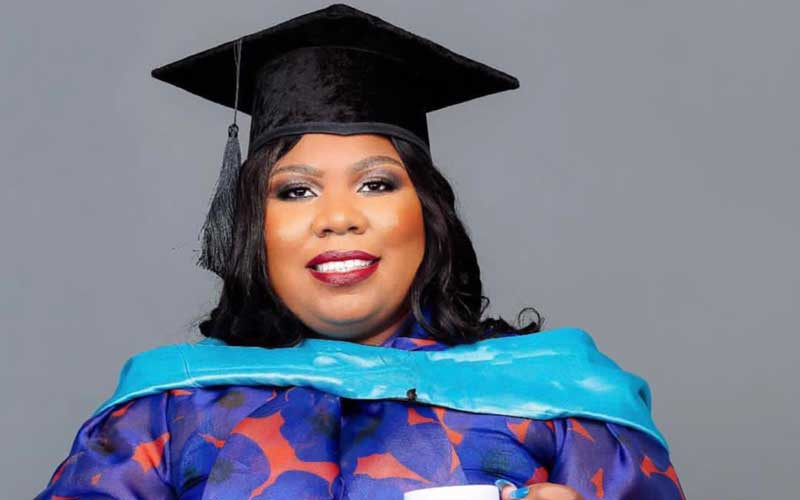 FASHION model and socialite Tayesa Banda has personified the phrase "beauty with brains" after she earned an executive master's degree in business administration from the National University of Science and Technology in Bulawayo.
Banda, a banker, was capped at a graduation ceremony held last week.
She became a sensation after she modelled in her show-stopper gown "umtshado ka Mbulumakhasane", at a fashion show much attended by South African actor Lesley Musina and Ndebele Queen Sekhothali.
"I like to say I am a high-profile socialite, but not in the context of clout chasing. I mean I am a hardworking woman who sets a good example for her children and other ladies. I want to encourage them to say it can be done, just work hard and put faith in the Lord," she said.
It has not been a bed of roses throughout for the model orphaned at the age of three and had to literally fight her way to the top.
"I am grateful to those who played a part in my life. I don't want to dismiss the help that I got, at the same time I do acknowledge the hardships. That way I will always remember where I came from and stay grounded," said the mother of two.
Banda, who dedicated the degree to her husband and children, said it was only the beginning for her.
"The hard work does not stop here. As we say in showbiz, the show goes on. I encourage all the other women to go for it and make our gender proud," she said.
Follow us on Twitter @NewsDayZimbabwe
Related Topics