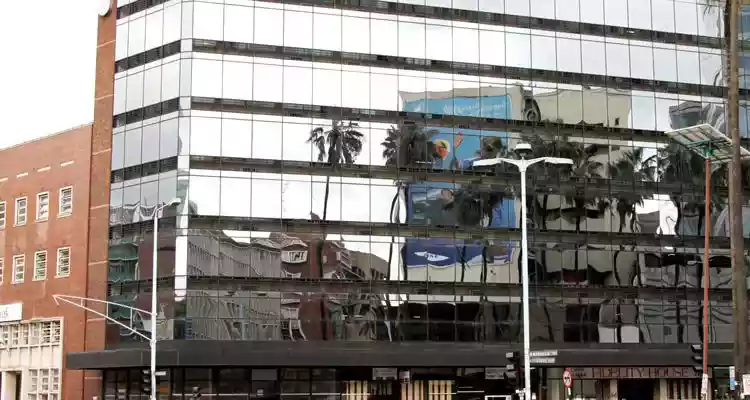 LISTED insurance group Fidelity Life Assurance this week disclosed that the Langford Estates ownership wrangle — which was now putting policyholders' funds at risk — will be resolved "soon".
The dispute arose after Fidelity entered into a sale of shares agreement with CFI Holdings Ltd about seven years ago, acquiring 80,77% shares in Langford Estates, a company whose sole asset is land measuring 834 hectares.
The purchase entailed the assumption of CFI's US$16 million debt, which at the time was owed to a consortium of banks.
Subsequently, a debt assumption and compromise agreement was signed between Fidelity and CFI creditors, who included Agrifoods, FBC Bank, Agricultural Bank of Zimbabwe, Infrastructure Development Bank of Zimbabwe, Standard Chartered Bank Zimbabwe and CBZ Bank.
This meant that Fidelity assumed the CFI debt and ownership of 80,77% of Langford Estates and duly paid off the debt.
But in March 2018, the insurance firm received a letter from CFI contesting the sale of shares agreement and debt assumption and compromise agreement.
The parties, however, failed to reach an amicable resolution, after which CFI instituted legal proceedings against Fidelity in the High Court.
It also sought arbitration for cancellation of the debt assumption agreement.
Last year, Fidelity engaged external legal services for representation in the Langford Estates ownership wrangle.
Fidelity managing director Reginald Chihota told businessdigest on the sidelines of the company's annual general meeting on Tuesday that parties to the wrangle had come to the realisation that the issue should be resolved.
Chihota, however, could not be drawn into revealing if the parties were opting for an out-of-court settlement or any other options.
"All parties and all stakeholders involved are appreciating the fact that the longer it takes, it's not really benefiting anyone," Chihota said.
"Without giving away much, all I can confidently say is that sooner rather than later, the issue is now going to be resolved."
Chihota said besides the efforts the company was making in trying to resolve the Langford issue, it was also pursuing other interests in the property sector.
"Besides efforts we are making to resolve the Langford issues we are also making significant investments in prime areas like Victoria Falls, onboarding on various land banks around the country that are going to support our best-selling products that we have," he said.
"I think that is where we can get value, but it also sits well with our other agenda. We want to be more active in residential stands development because this also directly benefits our policy holders."
Chihota said the company was pursuing partnerships in the private and public space for property and housing development projects.
At the moment, he said, the partnerships were on a local scale.
He mentioned that the company also had plans to tap into the diaspora market.
"So far, we are in the local space but in terms of (foreign market), we are still trying to create space in terms of how our brothers and sisters in the diaspora can participate." Chihota said. "They are probably more liquid than us and they can be more useful, for example, in a project like the acquisition of land banks."
Related Topics