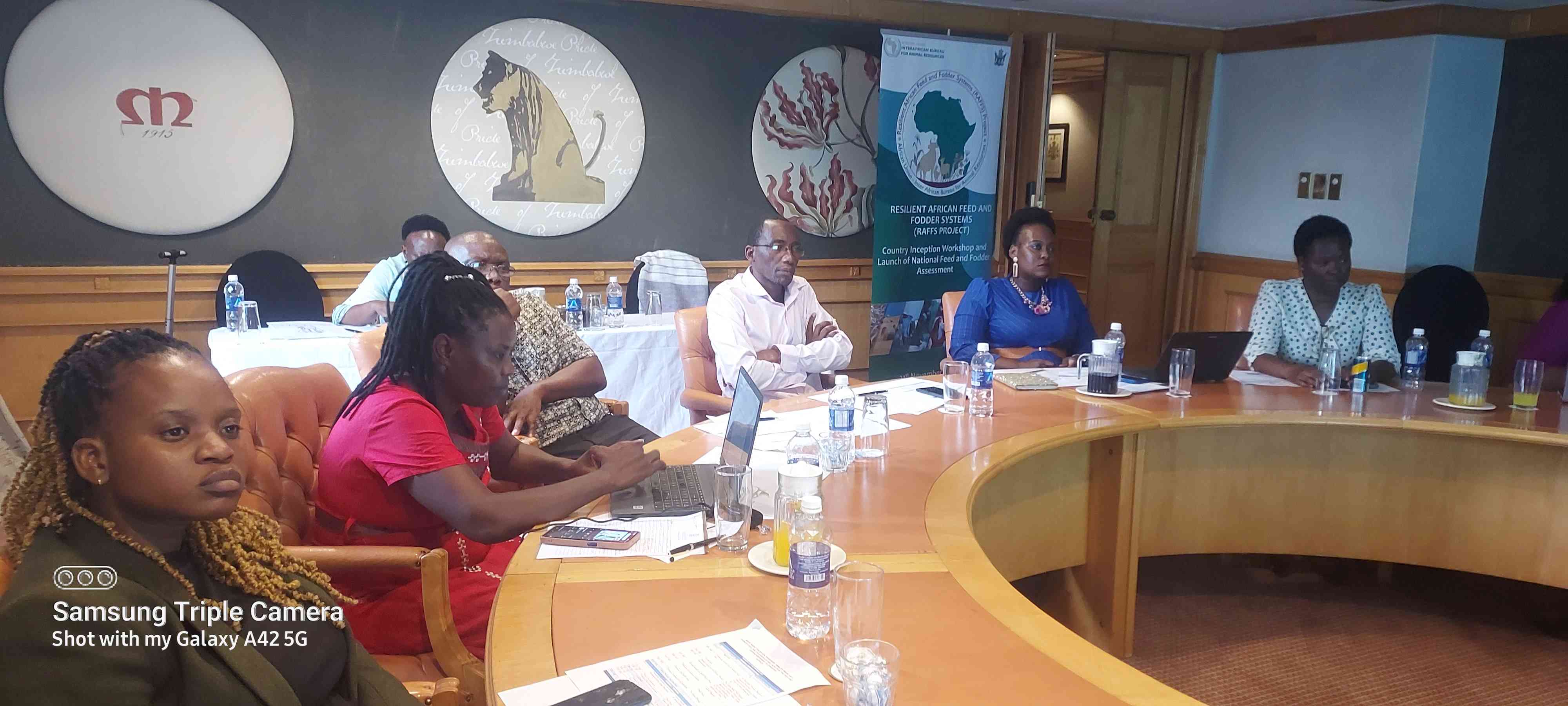 FEED and fodder business development expert David Maina says the resilient African feed and fodder systems project (RAFFS Project) will increase the competitiveness and sustainability of the industry on the continent.
The project, spearheaded by the African Union-InterAfrican Bureau for Animal Resources (AU-IBAR) and the Bill and Melinda Gates Foundation, will be launched in Harare on Tuesday.
It will be done through the African Women in Animal Resources Farming and Agribusiness Network, established under the ambit of AU-IBAR.
This will ensure women's meaningful inclusion in gainful activities in the feed and fodder sector, and the livestock sourced foods supply chains
RAFFS Project also seeks to contribute to understanding the effect of recent and on-going global crises, namely COVID-19, climate change shocks and the conflict between Russia and Ukraine on the African feed and fodder systems.
In his project summary, Maina stated that in order to increase the sector's resilience, they will be implementing processes that will increase its sustainability.
"So, we want to see a climbing sustainable feed and fodder sector that is independent of weather matrices," he said while addressing a workshop training for the Zimbabwe assessment team in Harare on Monday.
"We also want to see data-led policy decisions and investments both at macro level, enterprise level and also at the sector level. Then a competitive livestock sector where feeding is on target and not on survival.
"When there is drought, we see a lot of livestock fighting for survival and sometimes they don't succeed and end up dying. But that is not the way it should be if you're going to be competitive or if you're going to sustain the rest of enterprises as viable sectors and also to be able to compete in terms of export from the rest of products."
He added: "So, we have to be able to feed based on the target. If it's about the chicken, how many eggs are we getting and able to give for example. If it's on the meat, what is the weight gain by the time you want to put that chicken into the market?"
"If it's about beef, are we selling underweight products in the market? So, feeding on target and that then means that the quality of what we are feeding must be up to a level where that you can be able to give the result you want to see in the livestock and therefore in the market. Then we also need to see this investment."
According to Maina, the industry should be able to declare emergencies and know where "we are when we have a problem because if we are thinking we have a problem when cows are dying, then of course it's already too bad and you'll not be able to pass that."
"But if you're able to raise a lot of effort, a lot of pre-emptive action at the time when you're running out of feed, then of course we're in a better place and the negative impact at the end of a resort by the end of floods is much less than if you are not prepared. We also want to see a functional input supply chain. "
He asserted that the feed and fodder industry may function as a stand-alone industry from production to distribution. On the ground, however, it appears that the industry is closely linked to the supply chain for livestock.
"We don't see the feed and fodder sector getting the attention it requires to develop itself to a full-fledged sector with the knowledge set, the professionalism, and the investments," he said.
"What we want to see is that we are able to address these two as a standalone not so that we make them distinct for the purpose of making them separate but also to be able to put the right investment and the right concentration on the feed and fodder sector so that it can effectively support a sustainable livestock sector in Africa.
"Finally, we want to see a competitive and efficient feed and livestock food production meeting quality and quantity thresholds with countries meeting their nutritional and macroeconomic targets."
Feed constitutes 60 to 70% of the total cost of animal production and the crises have exposed the significant weaknesses and vulnerabilities in the African feed and fodder input and supply chains.
Addressing feed and fodder shortages in the short-term protects livelihoods and ensures business continuity and sustainable livelihoods.
The AU-IBAR said the multiplicity and increasing frequency and severity of shocks and their complex and interlocking effects demands an approach that will also strengthen resilience in feed and fodder systems.
The project targets six core countries that include Uganda, Cameroon, Kenya, Somalia and Zimbabwe.
It will run for three years.
Related Topics