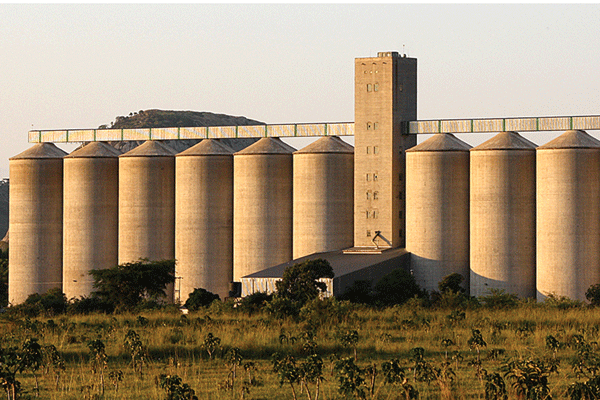 GOVERNMENT'S review of grain producer prices this week is welcome and indeed a morale booster for our farmers who are toiling out there to feed the nation.
Most welcome is the fact that this year, government has acted quickly in tandem with the country's fast shifting economic sands.
However, the most unfortunate part is that by the time the farmers start delivering their crop to the Grain Marketing Board things will have completely changed given the pace our inflation has picked. Inflation is now galloping like a horse that has bolted from a stable.
As Cabinet announced the new producer prices late Tuesday afternoon the Zimbabwe National Statistics Agency released new data which indicated that inflation is rising like a dreaded phoenix. It has spiked upwards from 72,1%, recorded only last month, to 96,4%, meaning that the new grain prices have already been overtaken by events. A movement of 24% in just one month is serious.
In other words the value of the Zimdollar has again been eroded big time. The US$1:$159 official rate no longer subsists and even trying to defend it by whatever means or language is an exercise in futility.
This leaves us seriously doubting that our farmers will be able to return to the field again next season, especially given the fact that globally things are really looking gloom because of Russia's invasion of Ukraine. The two warring countries coincidentally have been our main suppliers of fertiliser and this means our economic mainstay of agriculture is heading for trying times ahead.
The Zimdollar is now so volatile that it is not only unfair, but downright cruel to give these hardworking farmers money that is next to useless because if it cannot buy inputs now and pay for debts, what is the point?
Besides why is government continuing to monopolise the grain industry when all its efforts have so far only resulted in misery for the grain farmers? If government wants to shore up production in agriculture, it definitely cannot hope to do so by controlling producer prices, especially when things are as bad as they are.
If it wants to insists on controlling the prices and where the farmers should sell their grain, then it must offer realistic prices that will afford farmers the chance to continue farming. This business of pumping tax payers' money into subsidising farmers does not work because the farmers will never feel obligated to work hard if they will be paid trifles.
Government monopoly of grain production and its absolute right to dictate prices is the major reason why we are now failing to feed ourselves. In other progressive nations governments give subsidies, but let market forces dictate prices. The subsidies are an incentive for the farmers to produce and when they deliver the market rewards them. But when a government decides to offer the farmers peanuts for their efforts then farmers will find no reason to go back to the field.
For years we have been going round in circles on this issue, which has turned us into a basket case, yet we were once a regional bread basket. Whether government is doing it for political expediency or whatever reason, its continued control of grain prices will only serve to forever condemn farmers and people to hunger.
Related Topics