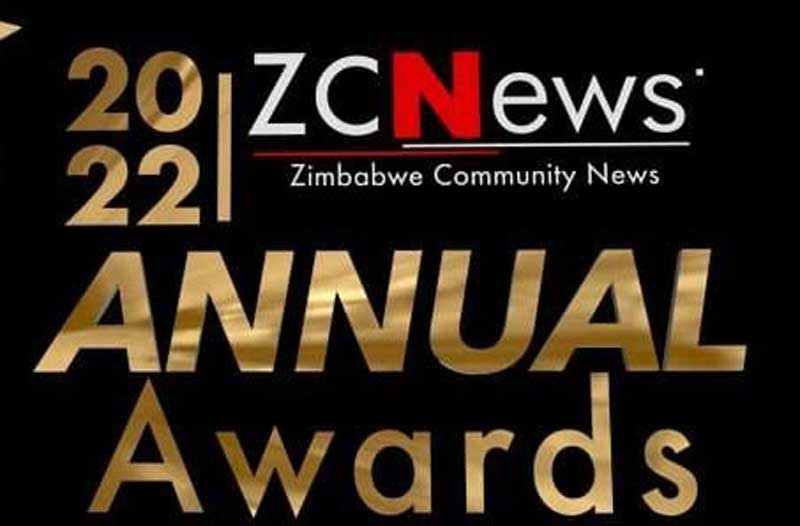 ORGANISERS of the Zim Community News Awards (ZCN) have promised to deliver a flawless and glamorous awards ceremony this Friday at Harare International Conference Centre.
Information deputy minister Kindness Paradza will be the guest of honour at the third edition of the awards to be held under the theme Celebrating Zimbabwe's Success Through our Diversity.
At the prestigious black tie ceremony, veteran editors and journalists across media houses are set to be honoured for their contribution in the information industry alongside leading celebrities, church leaders, media houses, decision-makers across local and diaspora communities.
Alpha Media Holdings (AMH), the largest privately-owned media house in Zimbabwe which publishes NewsDay, The Standard, Zimbabwe Independent, Southern Eye and also operates Heart & Soul Broadcasting Services (HStv), will have both its editors and reporters honoured.
AMH acting editor-in-chief Kholwani Nyathi, who is also The Standard editor, and Zimbabwe Independent editor Faith Zaba will be honoured alongside The Standard chief sub-editor Moses Mugugunyeki, senior reporters Winstone Antonio and Tafadzwa Kachiko as well as Chengeto Chidi from HStv.
In a statement, Zim Community News publishing editor, Albert Masaka said the broad objective of hosting the awards was to connect and align with the community in a way that creates meaningful and long-lasting changes in their behaviours and perceptions.
"This year's will be a unique and exciting awards ceremony. We are glad to inform the public that we are going to present the Zim Community Awards Stakeholders' choice for individuals or organisations in five categories," Masaka noted.
"Several individuals will be honoured under special categories such as philanthropy, education, health, sports, music, journalism and the arts. The winners' prizes include a special trophy and certificate and a front-page cover slot in our newspaper."
Masaka said also to be honoured at the awards is celebrated Zimbabwean football legend Peter Ndlovu, who is now South Africa's Premier Soccer League team Mamelodi Sundowns Football Club's manager.
Ndlovu, the former Warriors captain, will be honoured together with his elder brother Madinda, who is now a coach in Botswana for their trailblazing role in local and international football.
"Peter is in constant touch with us and felt humbled after he received the news that he will be honoured at the awards. He loves his country so much," Masaka noted, adding that they were making efforts to also bring Mamelodi Sundowns officials to grace the event.
"The country's leading sports journalists Charles Mabika and Robson Sharuko (H-Metro editor) will also be honoured at the event alongside female boxer Kudakwashe 'Take Money' Kudakwashe Chiwandire under the sports section."
Zimdancehall president Winky D, gospel couple Charles and Olivia Charamba, Janet Manyowa, Michael and Amos Mahendere, Leo Magozz, Jays Marabini, Romeo Gasa, Daisy Mukariri, comedienne Tarisai "Madam Boss" Tarisai Cleopatra Chikocho, Nutty O (born Carrington Simbarashe Chiwadzwa), Hosiah Chipanga, Dorcas Moyo and Ebenezer Gospel Choir are among the artistes set to receive the honours at the awards.
Among the church leaders to be honoured at the awards are pastors Bonnie Deuschle, Ruth Musarurwa, Bishop Isiah Musabayana and wife Tsitsi as well as Kwekwe prophet Effort Vakai Maphosa.
Veteran media personalities Zandile "Zaza" Ndlovu, Yvonne Tivatye and journalist and gospel singer Best Masinire will be the master of ceremonies at the awards ceremony.
Masaka noted that the awards ceremony would open with an exhibition from 2pm to 4pm. The exhibition, which is open to the public, will also be livestreamed.
The awards ceremony will start at 5pm and end at 10pm, with the icing on the cake being a live performance music segment by the country's biggest musicians from 10pm to 12 midnight.
Tickets are pegged at US$10 for ordinary one, US$60 for VIP (including dinner and drinks) and US$200 for VVIP (includes dinner, drinks, photos/selfies with award winners).
Related Topics