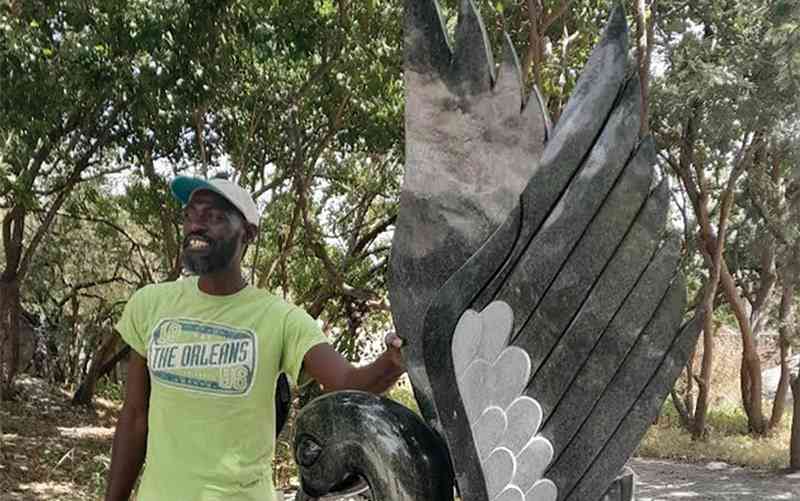 DISTINGUISHED stone engraver Shepherd Phiri, whose images dumbfound visitors as they enter the Chitungwiza Arts Centre has revealed his passion for jazz music through a well-etched acoustic bass guitar in bluegrass stone.
The creative unleashed the Jazz Mindset, a few days ahead of the just-ended Victoria Falls Carnival.
Phiri's innovation resonated with the International Jazz Day commemorations held on April 30 at Reps Theatre in Belgravia, Harare.
Speaking to NewsDay Life & Style, Phiri, who doubles as a marketer at the Chitungwiza Arts Centre, said: "We had a very friendly musically gifted neighbour who we called Charles Bass who used to entertain us each morning as we grew up. This also developed my passion for music and eventually I realised that jazz music helps one to think alternatively and progressively, especially during difficult times. Music soothes the mind and helps in bringing permanent solutions to life.
"My carving supports musical activities and at the same time making an attempt to draw more attention to Zimbabwean artistry."
Phiri's perfectly mounted Ancient Eagle/Hungwe or Sorojena commonly known as the Zimbabwean bird which has a height of about 2,3 metres is among many of his enticing pieces which suit both indoor and outdoor exhibitions.
The shiny detail of feathers provides the bluegrass statute with a unique visual effect, especially in sunny weather.
"It is part of our culture to retell our history through rare species such as the Hungwe bird which we find on the flag and on old coins.
"Our culture does not restrict one's drive for growth and development and that's why I carved the Trying to Fly Duck and other abstracts such as fish," he explained.
Follow us on Twitter @NewsDayZimbabwe
Related Topics