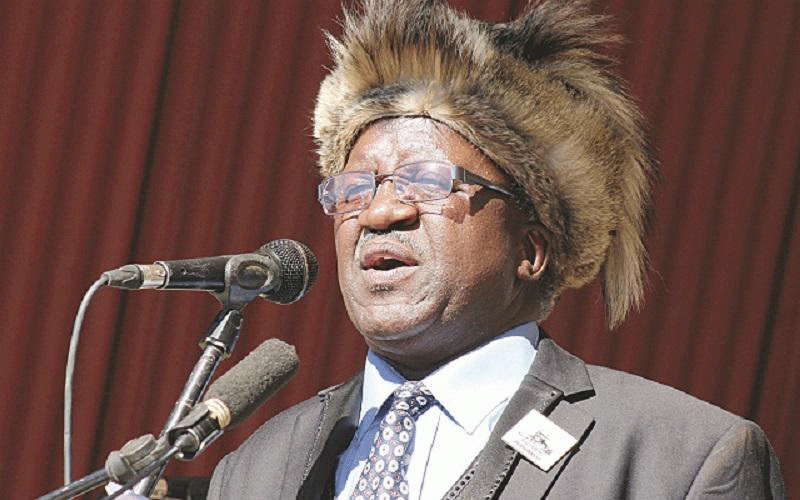 ZAPU leader Sibangilizwe Nkomo has dismissed government's anti-sanctions campaign as a political gimmick that the progressive world must not pay heed to.
Nkomo asserted that the Zanu PF-led government is the one that has placed Zimbabweans under sanctions.
October 25 was declared the Southern Africa Development Community (Sadc) Anti-Sanctions Day after the regional bloc decided in 2019 that the measures were hurting ordinary Zimbabweans.
"Our party, Zapu, wishes to make it clear to Zimbabweans, Sadc and the Pan African Parliament that the region and the progressive world have been deceived by an unrepentant and incompetent Zanu PF regime," Nkomo said.
"Zapu is the authentic liberation movement in Zimbabwe, and indeed a revolutionary organisation grounded on nationalist and anti-imperial policies, and it would never associate itself with anything that sought to undermine our national sovereignty and right to self-determination. We unambiguously reject the temptation to join the chorus against a sanctions regime designed only to rein in an errant euro-centric pseudo revolutionary party, Zanu PF."
He insisted that the sanctions imposed on Zimbabwean individuals and entities by the United States and United Kingdom sought to reform, not to remove Zanu PF from power.
"Actually sanctions on the Zanu PF government were supposed to be imposed in 1983 after over 20 000 of our people perished during the Gukurahundi genocide. That Zimbabwe is under sanctions is beyond doubt. That the British and their partners imposed sanctions on Zimbabweans is also not a matter of fertile imagination.
"The biggest and real sanctions on Zimbabwe were imposed by Zanu PF through its corruption, incompetence and intolerance. This devastating sanctions regime was imposed on us when the British conspired to impose their Zanu PF surrogates on Zimbabweans in 1980. It is these sanctions that the British and their partners should assist to remove."
Nkomo further pointed out that the problems in Zimbabwe are self-inflicted through abuse of the Constitution, disenfranchisement of citizens, unfair elections, and human rights abuses.
However, on Tuesday during the Anti-Sanctions campaign in Bulawayo, Minister of State for Bulawayo province Judith Ncube said sanctions had adversely affected the country's economy and caused closure of Bulawayo industries.
"Without these unjustified sanctions, Zimbabwe's economy would be thriving. The illegal sanctions imposed by the US and UK are targeted at key sectors of the economy. This has depressed economic performance and undermined service delivery. They have caused closure of Bulawayo industries," Ncube said.
Follow Silas on Twitter @silasnkala
Related Topics