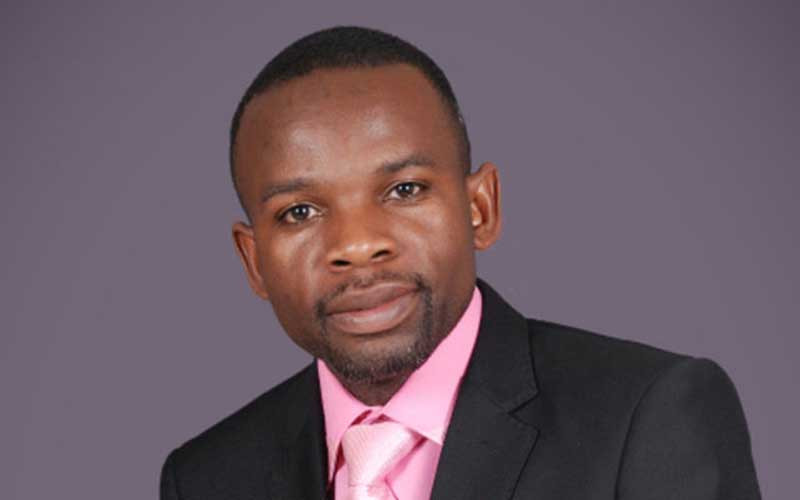 ZIMBABWE's economic crisis over the last two decades has been characterised by a debilitating liquidity crunch, forex and cash shortage, galloping inflation that has eroded incomes and frequent power outages that have crippled the operations of the business sector. Our senior business reporter Melody Chikono (MC) recently spoke to professor of economics and executive director at Africa Economic Development Studies, Gift Mugano (GM) on the side-lines of the Insurance Institute of Zimbabwe Annual Conference in Victoria Falls to discuss at length the government's economic blueprint amid the headwinds.Below are the excerpts of the interview:
MC: Can you unpack the National Development Strategy 1 (NDS1) for us. Its strengths and weaknesses?
GM: The NDS1 is a blueprint, which aims to achieve Vision 2030 where we expect income per capita of US$4 500 to US$12 000, becoming an upper middle income economy. Right now, we are lower middle income at US$1 000. So, we need to move to US$3 000 per capita. For us to do that, we need to change the structure of our economy. We need to transform our agricultural sector to profitability and also move up value chains.
When you look at NDS1, in terms of clarity of what we need to address, it is very clear but in terms of execution and that is where the challenge is. The narrative is that it is implemented through the national budget. We are saying we are going to use budget resources to the NDS1 like funding. When you do that, it means you are not quite prescriptive and direct that you are going to include more private players in the game. The fiscal policy and monetary policy are not structural policies but kind of complementary policies, which support structural policies through an incentive scheme.
MC: Can you shed more light on structural policies?
GM: You need structural policies, which is your industrial policy. So, when you develop an industrial policy to support NDS1, you are simply coming up with specific strategies on how each sector of the economy is going to be functioning. You will be pronouncing measures that in best practice are through value chain development encouraging economic activity and investments in those sectors.
Policy measures like Special Economic Zones can be the interesting vehicles to push value addition, investments production and exports. The budget can only come in as a complimentary and cannot be a standalone policy. If you set up SEZs through industrial policy, you want fiscal policy. So, it comes in support but it cannot be a standalone policy and the same applies to agricultural policies.
They must be championing and pioneering the push for agricultural transformation moving the sector up the value chain. Instead of exporting raw materials you make sure that the supporting industries are part of the ecosystem. You need to make sure you have a public sector investment programme, which should see investment into roads.
The budget plays a complimentary policy supporting agriculture by availing funds. On our current NDS1, the emphasis is that the budget will be the implementing policy. It is kind of putting other instruments on a hold. There is silence and no forums that have robust discussions on industrial policies, what we have achieved and so on.
MC: So, what is the impact of all this?
GM: There is a mismatch in terms of how policies should be working together and that is the gap that I think will derail our desire to achieve Vision 2030. We are now having a command economy, command agriculture, but if we had an agriculture-oriented policy framework, which is focusing on economic transformation, we would go far.
In short, we have a missing link on pronouncement and consistency in structural policies and we have not seen much movement on some ministries. If you hear any policy forum, it is the Reserve Bank of Zimbabwe and the Ministry of Finance and Economic Development but they cannot drive the economy alone.
MC: Are you saying the NDS1 in its current form is not sustainable?
GM: In terms of execution, yes. But in terms of structure, the blueprint is very clear as it explains the areas that we need to focus on. However, for example how do you expect the ministry of Industry and Commerce to help in meeting fertilizer requirements that we want? The answer is not there. How are we able to move up the value chain in the cotton sector? The answer is not there because we do not have sector specific strategies, which have been developed to implement NDS1. We do not have the implementing framework. So, we will not achieve 760 000 jobs.
MC: You touched on budget spending by ministries, can you elaborate on that?
GM: In terms of budget performance, by mid-year, the ministry of Finance and Economic Development should have distributed 50% of budget votes across all ministries, departments and agencies (MDAs). However, I indicated that government departments and line ministries have been starved of resources as they utilised below 50%. Of great concern are the ministry of Health and Child Care and ministry of Foreign Affairs and International Trade, which, respectively, are failing to deliver basic health and meeting foreign obligations including staff salaries at our missions abroad.
Ironically, in a manner that reinforce my argument on the drought of political will on government procurement system, the following departments and ministries exceeded their 50% budget threshold as follows: Office of the President and Cabinet (111%), ministry of Finance and Economic Development (75%), ministry of Lands, Agriculture, Water, Fisheries and Rural Development (80%) and Defence and War Veterans (75%).
In addition, the same departments and ministries were awarded massive supplementary budgets. With this new budget, about ZW$1,22 trillion budget (auction rate US$1:ZW$646,24), which will be distributed to government service providers, one can only expect the exchange rate to run away until the Zimbabwean dollar goes into extinction.
If you starve a ministry of resources, you don't get activities going. There is misallocation of resources and those that get them they overspent. There is overspending by those that even get more. The problem we then have is that we then have a destabilising budget, the procurement system is being abused and the budget is being abused.
MC: How then does this destabilise the economy?
GM: We remain entrenched in drought of production. The second aspect is that we have monies that are going be tied in wastefulness for the procurement system and that money goes onto the black market then destabilises the economy. The message for the government is very simple. We need to prioritise resources to key ministries which are production oriented for NDS1. After doing that we need to stick to the budget in terms of utilisation.
MC: Why do you think there are other ministries that overspent when they are not supposed to?
GM: I think it's just rent-seeking behaviour. If you check the ministry of Finance and Economic Development, they do not have any justification to use the money. If you talk to them, they tell you, we use this money for emergencies but as it is, they have spent over 75% but there are no emergencies.
Because of the rent-seeking behaviour and corruption, they refuse to release money for Industry and Commerce, ministry of Foreign Affairs and International Trade, who are being embarrassed, internationally, because of failure to pay money on time. But they can afford to pay for motor vehicles. That is corruption.
MC: Do you foresee any changes in the future in terms of budget systems?
GM: No. Not if they have been doing this for the last four years and it is well documented, the ministry of Finance and Economic Development has been a big disappointment and with the campaigning season it can only get worse. There will be more distortions.
MC: What are your expectations for the upcoming budget that can steer the economy forward?
GM: The budget should understand what we are trying to address. Our challenge is production. There is also corruption. Corruption is when the ministry of Finance and Economic
Development allocates itself a lot of money, they must make sure the money goes to the key line ministries and they must play their supervisory role. Most critically, we need to reduce our tax burden.
Four percent tax on transactions is just a menace, because its intention was to promote the use of the Zimbabwean dollar but we have lost the plot.
So, the policy has become irrelevant. It is inflationary due to cumulative costs. If we want to fight inflation the 4% tax must go but we still need our local currency.
Government still has an opportunity to bring back the Zimbabwean dollar from the dead. I know that the discussion between US dollar and Zimbabwean dollar is a difficult one and it can only be settled when we go for Zimbabwean dollar but how do we bring it back.
In the budget, government must make a decision to say all the taxes in this country are in the Zimbabwean dollar and repeal the Finance Act which compels everyone to pay taxes in the currency of trade. All government payments should be in the Zimbabwean dollar.
What this will do is that it will create demand for the Zimbabwean dollar. It will force economic agents in the economy to keep the Zimbabwean dollar because they will know it is an important currency to meet government obligations.
If they do not do that, they must forget the Zimbabwean dollar next year. This is because, clearly as soon as you want to get Zimbabwean dollar, you are going to change it and throw it away but if you are to pay tax or do government business you will need it and have to keep it so you reduce its pressure on the black market.
Related Topics