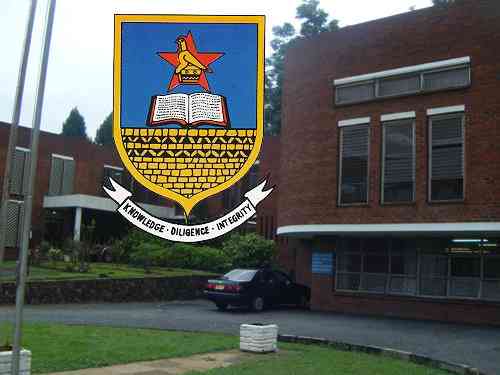 HUNDREDS of University of Zimbabwe (UZ) graduates are up in arms after failing to obtain academic certificates over a year after graduating.
This, according to students, has been hindering their prospects of securing employment.
Universities usually avail certificates to graduates on the day of graduation or a few days after.
Information obtained by NewsDay, however, shows that dozens of students who completed their degrees at UZ in December 2021 and June 2022 have not yet obtained their certificates.
The students, who spoke to NewsDay, said they had made several unsuccessful follow-ups to obtain the certificates from the country's premier institution of higher learning.
UZ Vice-Chancellor Paul Mapfumo said the university has a backlog.
"We changed the form of the certificate at the institution. The process of phasing out the old certificate took longer which resulted in a backlog of certificate issuance. However, we are working to address the issue. Over the last semester break, we have been printing out the certificates which would be ready for collection soon," Mapfumo said.
"The students know that and ought to bear with us. Students who have other particular issues with the issuance of academic documents know where their complaints [can] be addressed. The university is always ready to address any challenges faced by the students."
But the graduates said the late issuance of the academic certificates was a serious matter because they were missing job offers and appealed for government intervention.
"Without an academic transcript, I can't even become a graduate trainee, let alone try to look for any form of formal employment," one graduate who refused to be named said.
"My dreams are being shattered as I wake up each day knowing that I can't even write a job application letter because academic certificates are a prerequisite for proof of my qualifications. The matter needs to be addressed with urgency."
Another graduate, who also requested anonymity, said: "What is more frustrating is that the university has not been able to communicate and explain the real issue affecting the issuance of the certificate. We are guessing among ourselves what the problem could be. The issue must not be taken for granted."
Follow us on Twitter @NewsDayZimbabwe
Related Topics