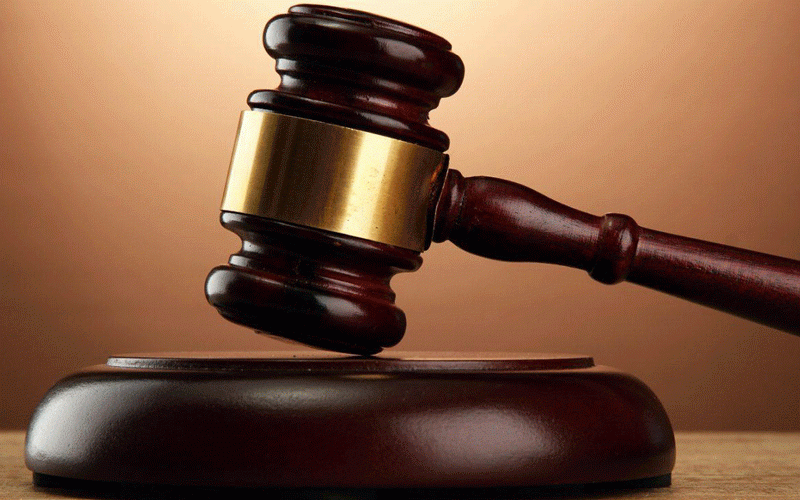 Former City of Harare building inspector Roy Nyabvure who is testifying against City of Harare bosses in a case where he accuses them of malicious damage to property after a building that belonged to his "friend" was demolished for using a fraudulent plan has denied approving the said plan.
Nyabvure was testifying in the case of former Pokugara Properties general manager Michael Van Blerk, Pokugara representative Mandla Ndebele, City of Harare bosses Zvenyika Chawatama, Samuel Nyabeze and Lasten Taonezvi.
They are accused of demolishing a showroom that was built by property developer George Katsimberis in a joint venture agreement using a fraudulent plan.
Despite admitting in another court that he approved the said building plan, Nyabvure denied in court that he was the one who stamped the said fraudulent plan.
He also denied appending his signature saying it was a template of his signature.
Are you the one who approved the said plan? The accused person's lawyer advocate Tawanda Zhuwarara asked Nyabvure yesterday in court.
"I can't comment," he replied.
"Do you confirm this plan is not an approved plan?" Zhuwarara further asked.
"Yes, but it's not a permit," Nyabvure said.
Nyabvure said the stamp could have been abused by someone since those responsible for stamping were many.
However, when asked about his personal relationship with Katsimberis, Nyabvure said he did not know him.
This is despite the fact that Nyabvure once testified as Katsimberis' defence against Pokugara properties.
"Did you have any personal interaction with Katsimberis," Zhuwarara asked.
"Who is he?" Nyabvure asked back.
"Do you know how a house was built on a residential stand in Vainona by Katsimberis? Do you know the material used to build that house? Do you know which building inspector inspected that house? Do you know the reason for the demolition," Zhuwarara said.
Nyabvure said he did not know anything pertaining to the questions.
"Do you know the value of the property that was destroyed? Do you have any positive evidence to assist the court on whether the demolition was malicious or not, " Zhuwarara asked again.
Nyabvure again said he do not know anything.
"So why are you here? What testimony do you want to give in relation to this case?"
Nyabvure said he knows the bylaws of council, and that is why he was testifying.
Harare magistrate Florence Chakanyuka had initially dismissed an application filed by the accused person to object to his testimony.
Chakanyuka said the court will assess his testimony to see whether it is relevant.
The matter was postponed to next week on Monday for continuation of trial.
Related Topics