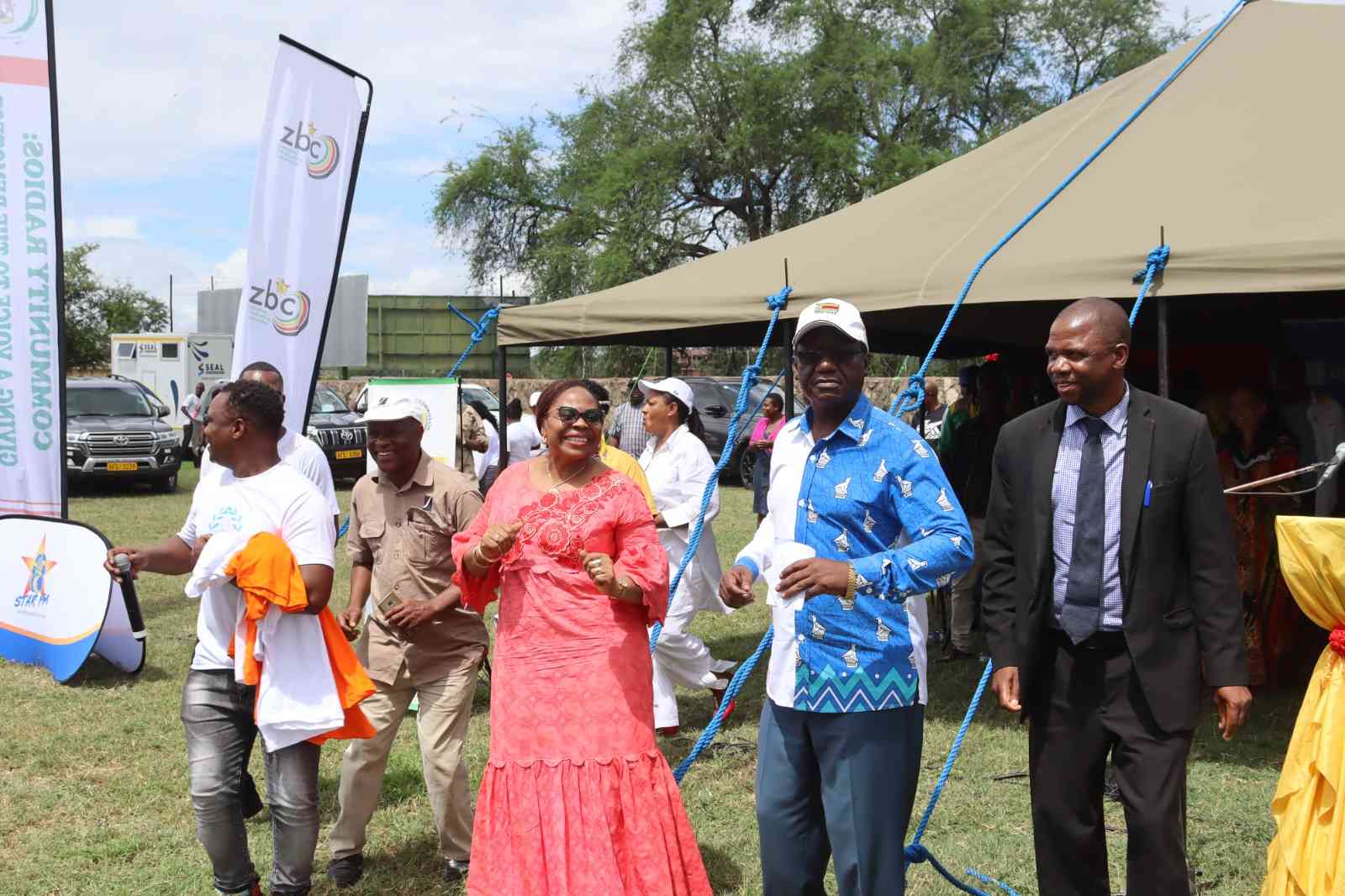 MEDIA houses have been asked to speak against and discourage election or political violence.
This call was made by Minister of Information, Publicity and Broadcasting Monica Mutsvangwa at the belated World Radio Day commemorations on Saturday.
Zimbabwe marked the day with the theme Radio for Peace by officially opening the Beitbridge Shashi Community Radio Station otherwise called Lotsha FM.
Mutsvangwa said radio was a powerful tool and should be used to preach peace to prevail in the country.
"We take cognizance of the fact that radio can mediate between rival groups or races through dissemination of constructive information that unites rather than divides. Radio can encourage dialogue between groups and help find a peaceful way out of misunderstandings and foster development among humankind," Mutsvangwa told about 1 500 people gathered at Dulivhadzimo Stadium on Saturday.
"Registered Zimbabwean voters will this year go to the polls in the harmonised elections. As such we expect radio to preach the message of peace to our citizenry. Let me be very clear to the nation and say that elections are there to choose leaders of the electorate's choice who will then steer the country forward."
"His Excellency President (Emmerson) ED Mnangagwa is leading in making the clarion call that there should not be any violence before, during and after elections."
Pre-election violence has been recorded in other parts of the country where both the ruling party Zanu PF and the Nelson Chamisa led Citizens Coalition For Change CCC trade accusations of sponsorship of the violence.
"As the Minister of Information and Broadcasting Services I am instructing radio broadcasters to uphold highest professionalism as they educate and inform the nation on the need to maintain peace and tranquillity," said Mutsvangwa.
Mutsvangwa said Government was keen to further open the airwaves to private players.
"True to his (President Emmersson Mnangagwa) promise of servant leadership and being a listening president, he listened and granted you the community radio station you applied for."
Related Topics