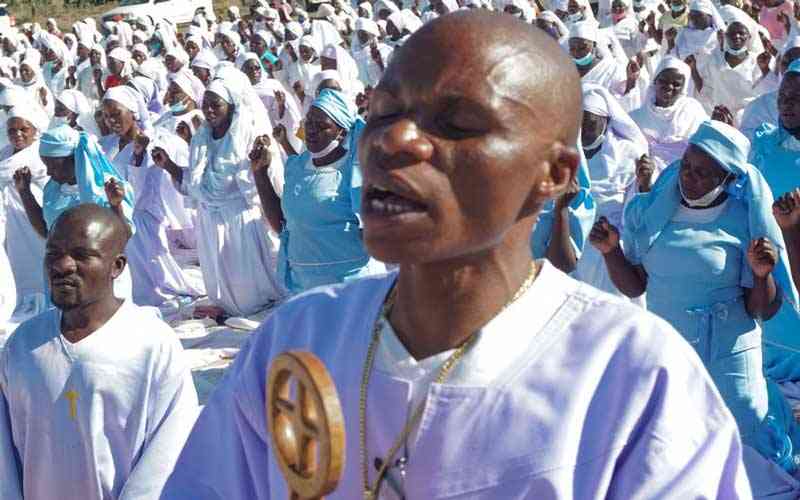 LEADER of Johanne The Fifth of Africa, Andby Makururu, has urged churches to take advantage of the Easter Holiday to pray for the holding of peaceful elections.
In an interview with NewsDay Weekender, Makururu said with just almost four months left before the next elections, churches should pray for peace.
"This year's holiday or Easter Holiday is special for our country as we are heading for our elections around July or August. I want churches to take this opportunity and pray for peaceful elections this is our role we should play as churches," Makururu said
"Our President Emmerson Mnangagwa is preaching unity in the country and we don't want blood elections this year. This year l will be taking the word of God to Kariba during the Easter Holiday but others church members will be celebrating the Easter Holiday at their churches branches.
"We don't want bloody elections."
He added: "For our country to develop, we first need peace in the country and our President is on record that we need peace in the country
"l am very aware that in the recently held primary elections he warned candidates who were involved in violence."
Temperatures are rising ahead of the upcoming elections where President Emmerson Mnangagwa is set to face fierce opposition from rival leader of the Citizens Coalitions for Change (CCC) Nelson Chamisa.
Makururu who recently met Mnangagwa at State House has predicted Mnangagwa's win.
Related Topics