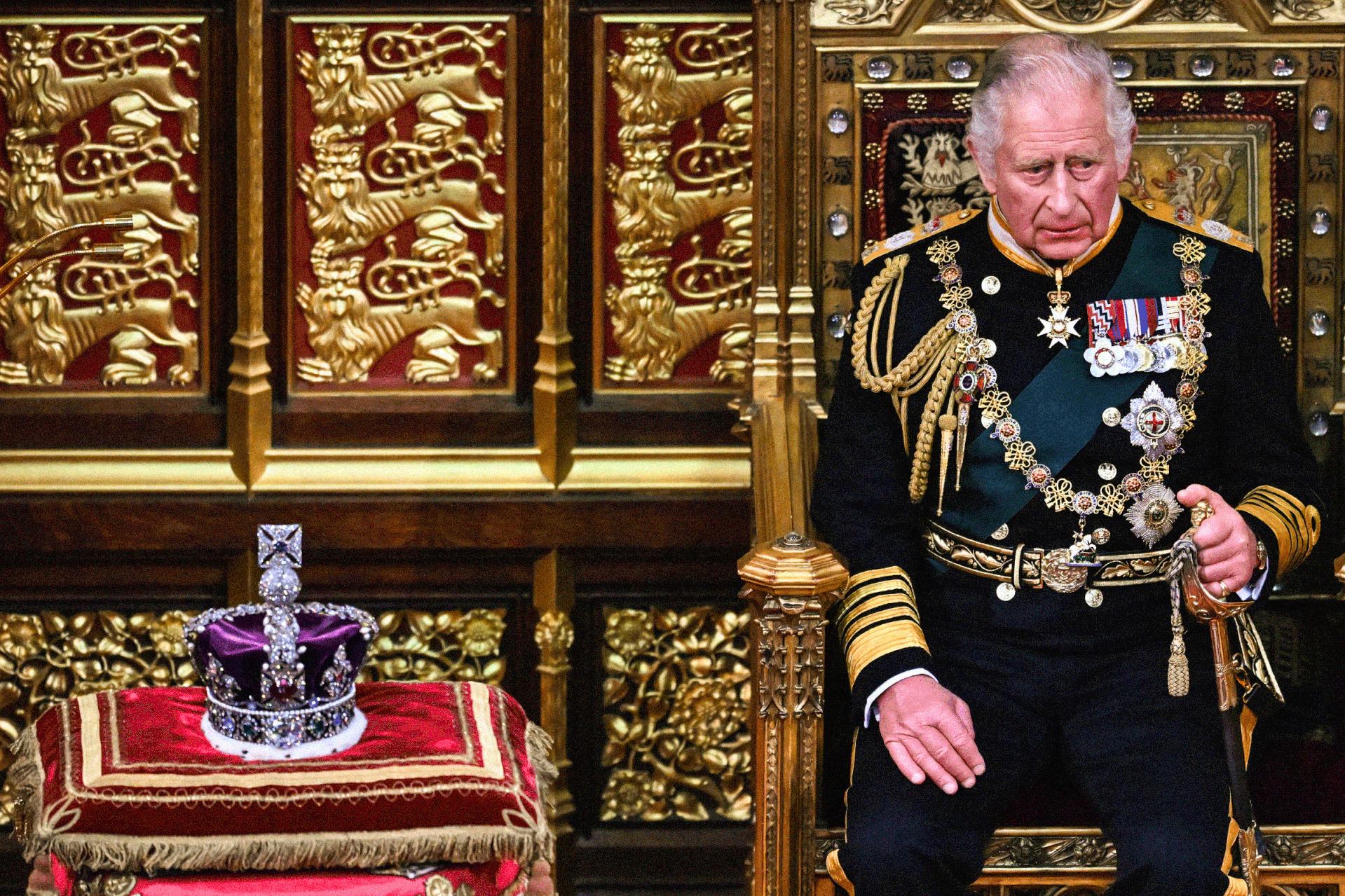 WHEN British ambassador to Zimbabwe, Melanie Robinson, delivered a special invitation for President Emmerson Mnangagwa to attend King Charles III's coronation, the Zimbabwean leader was elated.
Fighting to calm an economy in tailspin back home as prices rioted under the weight of exchange rate volatilities, the plan was to capitalise on the opportunity to rave up his faltering international re-engagement campaign, win global confidence and drive back crucial foreign investment inflows.
A member of Mnangagwa's ruling Zanu PF party this week claimed the invitation came late, but the Zimbabwean leader appeared to have been relegated to meetings with low profile British officials during the coronation, which took place in London on Saturday.
Still, Mnangagwa said what happened in London last week were giant steps towards Zimbabwe's comeback from international isolation and, possibly, re-join the Commonwealth.
"Last night (Saturday) I had a meeting with the Secretary General of the Commonwealth. There was a Commonwealth meeting, which was held because most of the members of the Commonwealth had come for the coronation, so they met as Commonwealth. Thereafter, I met the Secretary General to discuss issues about our application. I also met the chairman of the Commonwealth President Paul Kagame, the indications are that, so far, the signals are positive," Mnangagwa said when he arrived back in Zimbabwe.
Mnangagwa also tweeted that: "During my trip in London, I had the fantastic opportunity to sit down with the UK Minister for Africa, Rt Hon Andrew Mitchell MP. Understanding what steps the UK thinks we must take and developing the relationship between the UK and Zimbabwe is an exciting opportunity for all of us".
According to the state weekly Sunday Mail newspaper, Mnangagwa also held several meetings with potential investors and had high-level talks, including with former British prime minister Tony Blair.
While initial reports from the UK indicated that some Zimbabweans were planning to hold demonstrations against the Zimbabwean President, no such events were reported during his two-day stay in London.
Under an emotional rage about 20 years ago, the late former president Robert Mugabe pulled Zimbabwe out of the bloc — a grouping of former British colonies - as deadlocks over controversial agrarian reforms mounted.
But since his dramatic rise to power in November 2017, Mnangagwa has said he wants Zimbabwe back into the Commonwealth.
With Mnangagwa present following an outcry by British legislators, Charles and his wife, Queen Camilla, were crowned at the weekend, ushering a new era for a kingdom that had seen no top-level changes since his mother, Queen Elizabeth II ascended to the throne 70 years ago.
Crowds gathered to witness the coronation in front of Buckingham Palace in Westminster Abbey, with billions more following proceedings on television.
Following the coronation, thousands packed rain-drenched streets to bear witness of their king's ascendence to power.
The two-hour ceremony provided insights into the 90 heads of state who attended, about what happens when nations pull in one direction.
UK-based former chief Ndiweni, one of Mnangagwa's biggest critics, told the Zimbabwe Independent that it was important to note that apart from international relations, the British held an event that showcased their customs and traditions.
"It is something I wish that as Africans, we should do for ourselves in our own way," Ndiweni said.
"We too have our customs and traditions. But I fear that on many occasions, Africans spend time trying to either criticise or to despise them."
Ndiweni, who lost his rights to rule over his Ntabazinduna chiefdom after falling out with Mnangagwa, said: "They (Zimbabwean authorities) should have asked why they got the invitation, which was a stretching question because the minute they came and landed in the United Kingdom, the President was greeted by a junior minister and that was the tone throughout.
"Other leaders and their ambassadors were given high level attention by their British hosts, including meetings with the Prime Minister.
"Our president wasn't allowed anywhere near that, and throughout the coronation, he was nowhere near that. He was not even in group photos," Ndiweni said.
He argued that if government had fully understood the geo-politics at play, Mnangagwa should have sent a representative to London.
But Ndiweni noted that Mnangagwa's invitation could have been to do with the one-year long bloody conflict pitting Russia and Ukraine. Russian officials have been traversing the world in an attempt to garner African and Asian support.
"It was of a geopolitical reason. They said let us bring Zimbabwe on board. Maybe Harare may join our side when they see other African countries standing with us," Ndiweni said.
However, Ricky Mukonza, a South African-based Zimbabwean political scientist, said Mnangagwa's trip was a crucial part of Zimbabwe's re-engagement drive, especially with former colonial power, Britain.
Mukonza said the trip helped unlock vital opportunities to engage with economic blocs like the Commonwealth.
"The engagement would have been meaningful if Zimbabwe was in order domestically, in terms of its economic and political affairs," he said.
"There are several issues, as exposed by the (British) All-Party Parliamentary Group on Zimbabwe, pertaining to the bad state of politics in the country.
"The exposé by Al Jazeera raises questions on how the country is managing its mineral resources," Mukonza said.
In the past month, there had been a national backlash over vice, following Al Jazeera's explosive revelations linking bigwigs to gold smuggling.
"These issues make it difficult for Zimbabwe to fully engage and benefit from these engagements. While this opportunity was supposed to be a blessing for the government of Zimbabwe, it may end up coming out as a curse because it exposed all the bad governance that is in Zimbabwe," Mukonza said.
Rejoice Ngwenya, another analyst, said there was little for the general Zimbabweans to expect out of the coronation trip.
"It was just a waste of state resources. Mnangagwa is not gifted in using opportunities to fight international isolation," he said.
"As soon as he was invited, he should have introspected on issues that need to be addressed in Zimbabwe. He has a lot to do. Free all political prisoners like Job Sikhala and move towards implementing electoral reforms. There was a lot."
Ngwenya argued that Mnangagwa made a mistake by attending the coronation "with dirty hands".
"If he had made strides in addressing the issues raised by those who he wants to befriend, he would have achieved a lot.
"At least he would be saying, see I have done this and that. I have addressed these issues and he would have achieved something. But as it is, that was a wasted opportunity," Ngwenya pointed out.
Another analyst Vivid Gwede painted a bleak picture on Zimbabwe's chances of re-joining the Commonwealth.
Masimba Mavaza, who represents ruling Zanu PF interests in London, however, supported Mnangagwa's trip.
"The President came for the coronation and not for the diaspora meeting," Mavaza said this week.
"That is the starting point. Further, the President was invited to high level engagements on a very short notice. The President has to put the interest of his country ahead of an informal diaspora engagement.
"The President took the opportunity to put Zimbabwe on the roadmap to engagement," he added.
Mavaza said Zanu PF supporters in the UK were happy that Mnangagwa was in London, hoisting the Zimbabwean flag.
"The meeting between the president and the diaspora was not the climax of his visit. All those who attended the diaspora meeting understood that the Head of State was busy," he said.
"They were not selfish as to want the President to attend to them at the expense of national interest. The coronation was an opportunity to engage and navigate Zimbabwe out of isolation."
Ahead of Mnangagwa's UK trip, some British legislators tried to block the Zimbabwean leader by piling pressure on the Secretary of State for Foreign, Commonwealth and Development James Cleverley to revoke the invitation.
The legislators cited a "grave political and human rights situation in Zimbabwe" as a reason behind their tough stance.
The All-Party Parliamentary Groups (TAPPGs) members accused Mnangagwa of carrying out widespread political violence and human rights abuses against opposition members, who they alleged were being "harassed, beaten, imprisoned and murdered".
TAPPGs are informal cross-party groups that have no official status within Parliament and are run by and for members of the Commons and Lords.
Cleverley ignored the parliamentarians.
In Harare, the British embassy said "invitations to the coronation were issued to the Heads of state plus one of all nations with whom the UK has full diplomatic relations".
The government and Zanu PF claimed that Mnangagwa's trip represented the most visible evidence yet that Zimbabwe was making headway in its quest to re-join the Commonwealth.
Mnangagwa also told the media that his meetings with Commonwealth and British government officials gave positive signals.
The Zimbabwean leader met British minister for African Affairs and Development Andrew Mitchel.
After the meeting, Mnangagwa said the two had a "long chat and the indications are that there is a spirit of co-operation developing between Harare and London".
He said the government would continue to pursue cooperation.
Mnangagwa also met Commonwealth chairperson Rwandese President Paul Kagame and the bloc's secretary general Patricia Scotland.
Related Topics