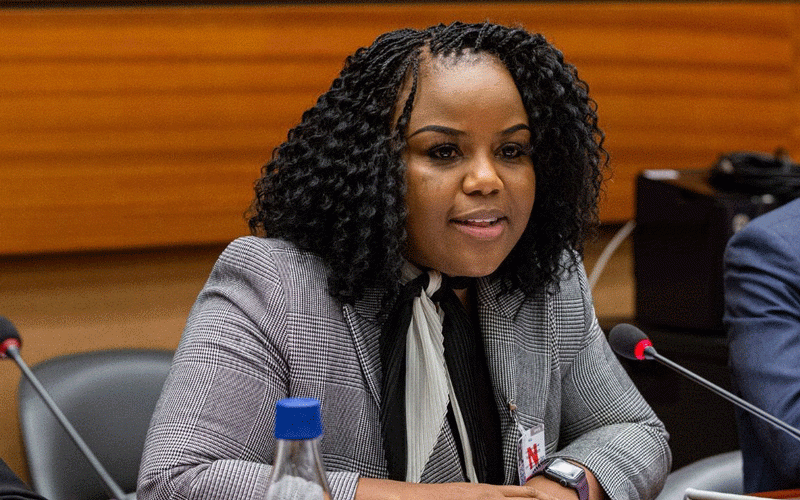 THE opposition Citizens Coalition for Change has accused the ruling Zanu PF party and the Zimbabwe Electoral Commission of colluding on the voters roll ahead of the August polls.
Addressing a press conference in Harare yesterday to encourage party supporters to inspect the voters' roll, CCC spokesperson Fadzayi Mahere called for transparency and fairness in electoral processes.
Mahere said there have been widespread WhatsApp and SMS messages sent to citizens, allegedly originating from President Emmerson Mnangagwa and his Zanu PF party, urging the recipients to join a Zanu PF WhatsApp group.
"What we have seen since the voter registration process is that it would appear that Zanu PF has a copy of the voters' roll. Why do we say this? You saw all the WhatsApp or SMS messages that everyone was receiving which were allegedly from Mr. Mnangagwa saying please join this WhatsApp group that belongs to Zanu PF," Mahere said.
"What's interesting about these WhatsApp messages are that they correlate with the new constituency boundaries. The voters' roll doesn't disclose people's phone numbers - the question that we ask the Zimbabwe Electoral Commission (Zec) is how did Zanu PF tell each citizen's phone number? That information is in Zec's database. Does Zanu PF have access to that database? That's the question that we are asking in terms of the law.
"More fundamentally with that, if Mr. Mnangagwa is able to send those messages, it means he's got some information we don't have because certainly we don't have candidates' information that will allow us to establish who is registered in which constituency, and also the polling areas and stations," she said.
Mahere Zec of providing the voters' roll exclusively to one party while denying it to others and disclosing citizens' private data for political purposes, which she said was unacceptable.
She called on Zec to uphold its constitutional obligation to be politically independent and non-partisan and to treat all political players equally.
"We continue to demand from Zec that this election should not only be free and fair but should also be credible. You cannot hand one party the voters roll and deny it to another. You can't disclose people's phone numbers and their private data to one political party and obviously abuse that for political purposes. This is why we continue to say Zec has a constitutional obligation to be independent and non-partisan, they cannot take Zanu PF side," she said.
Zec announced that the voters' roll will be available for inspection over a period of five days, commencing today until Wednesday, May 31.
Individuals interested in reviewing the voters' roll are required to present identification such as their national ID, a "waiting pass" with their picture, or their passport.
Legal think-tank Veritas said only those registered before April 28 were likely to be in the voters' roll.
"As we have said, only those people who were registered on or before the 28th April will find their names listed on the rolls. This does not mean that citizens who become registered after that date will not be able to vote in the harmonised elections. According to section 26A of the Electoral Act, voters' rolls are closed for the purpose of an election two days after the proclamation calling the election is published. Anyone who before that date is registered as a voter, or has lodged a claim to be registered, is entitled to have their name put on the roll and to vote in the election," Veritas said in a statement.
Follow us on Twitter @NewsDayZimbabwe
Related Topics