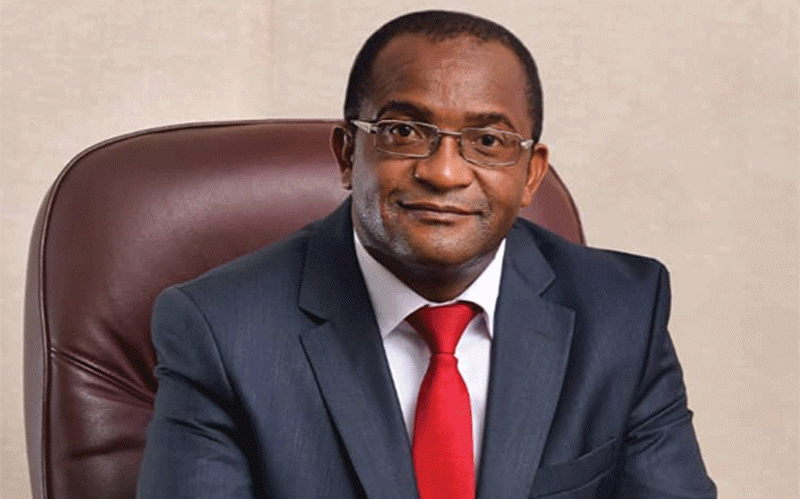 THE curtain comes down at midnight August 22 on the Ninth Parliament to pave way for the next Parliament, which assumes office on the date the country's next President is sworn in.
Zimbabwe goes to the polls on August 23 where 210 National Assembly seats are at stake in an election incumbent President Emmerson Mnangagwa of Zanu PF battles for honours with nine other candidates including Nelson Chamisa of the Citizens Coalition For Change (CCC), Elisabeth Valerio of the United Zimbabwe Alliance, Joseph Makamba Busha (FREEZIM Congress) and Lovemore Madhuku (National Constitutional Assembly), among others.
MDC's Douglas Mwonzora pulled out of the race claiming that it's impossible for the country to conduct a free, fair and credible poll.
Zanu PF and CCC fielded candidates in all the 210 National Assembly constituencies in an election already marred by violence, intimidation and vote-buying.
As the nation waits to see how the new Parliament will fare in playing its critical executive oversight role by scrutinising government policies, programmes and expenditure plans, there is a lot to talk about the Ninth Parliament, whose performance has been roundly adjudged as being far below par.
Nonetheless, others believe the legislators tried their best under difficult circumstances.
Zanu PF had a majority in the National Assembly and Senate which allowed the party to amend the Constitution at will as the ruling party Members of Parliament (MPs) became notorious Bills rubber stampers, passing anything and everything without taking time to scrutinise the proposed laws; making it the most forgettable Parliament in the country's history.
The Health Services Bill, seeking to bar health workers from downing tools for over 72 hours, sailed through both the National Assembly and Senate and now awaits Presidential assent, despite resistance from opposition legislators, who condemned it as undemocratic and a violation of labour rights.
The Private Voluntary Organisations (PVOs) Amendment Bill, which has been roundly condemned by opposition parties and civic groups as meant to stifle operations of non-governmental organisations (NGOs), has sailed through the National Assembly and awaits scrutiny by Senate next year it resumes sitting.
National Assembly Speaker Jacob Mudenda ignored calls by opposition legislators to recommit PVOs Bill to the Committee Reading Stage after civic society organisations and foreign embassies red-flagged the proposed law as oppressive.
Legislators also passed the Criminal Law Codification and Reform Amendment Bill (Criminal Code) which contains a clause that criminalises "wilfully damaging the sovereignty and national interest of Zimbabwe".
Often referred to as the Patriot Act, the law faced objections and criticism from opposition legislators who said it perpetuated violation of freedom of expression and curtails media freedom.
During the session only a few Cabinet ministers bothered to come for both Houses' question-and-answer sessions to respond to pertinent issues, which turned the entire Ninth Parliament into a dreary affair.
Mudenda would weekly read apologies from ministers who included Health minister and Vice-President Constantino Chiwenga, Defence minister Oppah Muchinguri, Housing minister Daniel Garwe, Foreign Affairs minister Fredrick Shava and Local Government minister July Moyo.
Despite Mudenda warning the minsters that they were neglecting their duties, his threats fell on deaf ears.
Of particular interest with this Parliament was the legislators' apparent fury over their welfare because they were constantly being turned away from hotels over unpaid bills.
In the National Assembly, MPs spent days debating their welfare. They spoke loudly during parliamentary sittings about hotel accommodation, fuel coupons, sitting allowances, monthly salary, personal houses, parliamentary pension and second-hand duty-free vehicles.
The same energy was, however, never expended on debating proposed laws. And if energy was ever spent, it was to simply oppose each other for the sake of it.
For the then main opposition MDC Alliance, it was not a bed of roses after a Supreme Court ruling stripped its then leader Nelson Chamisa of the leadership of the party, leaving former deputy Thokozani Khupe at the helm.
This was followed by the recalling of MPs perceived to be Chamisa's "lieutenants", turning the entire session into a lousy circus.
Later on, the arrival of CCC as the main opposition in Parliament after the MDC recalled itself from the House, many sessions were characterised by walk-outs during debates, name-calling and frivolous points of orders.
The biggest scuffle of them all was on November 2, when opposition and Zanu PF legislators almost exchanging blows after Home Affairs minister Kazembe Kazembe said reports of political violence were "lies".
Despite all these shenanigans, which many believed were orchestrated by Zanu PF, a handful of opposition party members kept the house on fire.
Parliament was a hive of activity with such MPs as Temba Mliswa, Tendai Biti, Chalton Hwende, Settlement Chikwinya and a few others being extremely vocal to be dubbed rubble-rousers.
However, many MPs, from both the opposition and the ruling party, have been worryingly conspicuous by their silence, betraying the electorate which expected a lot from them.
Out of the 210 MPs, the few rubble-rousers lit up the lower House with lively debates, although some people accused them of doing it for the cameras.
Several others did not even dare to attend sessions, and these included Phillip Chiyangwa, Ruvai Ezra, Owen Ncube and Roland Houghton, among others.
Chiyangwa, the legislator for Zvimba South, appears to have been the chief of absconders, having reportedly missed 80% of the 2022 parliamentary sittings.
Houghton, the MDC Kariba legislator is one of the outgoing legislators who was silent and also absconded Parliament.
Ezra is MP for Masvingo West and he has absconded Parliament on several occasions. In 2022, he reportedly missed 70% of sittings.
It is sad that CCC's most vocal MPs are leaving Parliament and will not take part in the 10th Parliament, unless they come through the "backdoor".
Harare East legislator Biti, a former Finance minister, was among the most vocal MPs and was involved in heated debates and fiery speeches around the performance of the economy.
He will be greatly missed for his outspoken criticism of government in Parliament.
Biti at some point called for the resignation of Finance minister Mthuli Ncube.
Mbizo legislator Settlement Chikwinya is famed for challenging a Zanu PF legislator to bring evidence, that the economy was ruined by sanctions and he would avail evidence to show how corruption killed the economy.
This was after Zanu PF attributed sanctions to the opposition, arguing that they were part of the regime change agenda birthed following the chaotic 2 000 land reform programme.
Chikwinya requested Parliament to summon Health and Child Care minister Chiwenga to explain the rationale behind government's hiking of hospital user fees to levels he said were beyond the reach of many.
Norton legislator, Mliswa (Independent) was in May ejected from Parliament after accusing Zanu PF of killing thousands of people in Midlands and Matabeleland provinces in the 1980s Gukurahundi atrocities.
Mliswa was debating the Patriot Bill when the incident happened.
Mliswa battles to return to the National Assembly against CCC's Richard Tsvangirai and Zanu PF's Constance Shamu.
For Biti and Chikwinya they have to keep their fingers crossed that they may return to the august House via the backdoor.
Law expect Alec Muchadehama said the absence of rubble-rousers in the next Parliament would be a major concern unless the election produces MPs of such high calibre.
"The absence of these people in Parliament is a major blow to the opposition," he opined.
An opposition legislator, who spoke on condition of anonymity, said: "The new selection process was meant to impose candidates; it was a well-orchestrated plan from above."
The Ninth Parliament will be legally dissolved on the eve of the election according to section 143(1) of the Constitution which states that Parliament is elected for a five-year term which runs from the date on which the President-elect is sworn in and assumes office in terms of section 94(IX(a), and Parliament stands dissolved at midnight on the day before the first polling day in the next general election called in terms of section 144.
The President must, by proclamation, dissolve Parliament if Senate and the National Assembly, sitting separately, by votes of at least two-thirds of the total membership of each House, have passed a resolution to dissolve.
The next normal sitting of Parliament will be under the 10th Parliament and it is all over for the current Parliament; meaning that all outstanding Bills will legally not see the light of day, unless reintroduced on the Order Paper.
Related Topics