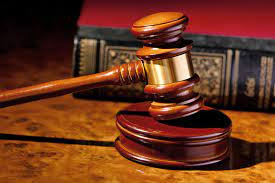 THE fraud trial of property developer George Katsimberis who is accused of fraud involving US$1 million has been put on a continuous roll from December 11 to 15 after his lawyer was granted leave to mourn Midlands State University former vice- chancellor Ngwabi Bhebhe.
Advocate Tinomudaishe Chinyoka on Monday told the court that he was unable to continue with the trial this week as he was attending Bhebhe's funeral.
He said he will later travel to South Africa for medication.
Magistrate Vongai Guwuriro postponed the matter but said the court will run on a continuous roll from the 11th to 15th of December to compensate for the lost time.
During the previous sitting, the magistrate reprimanded Katsimberis for describing Deputy Prosecutor-General Michael Reza as crazy and biased.
Katsimberis is making an application for referral of his case to the Constitutional Court.
The property developer said he wanted a Greek interpreter because he is not conversant with English.
He also wants his trial to be televised for the benefit of the public not privy to the court proceedings.
Katsembiris is being accused of duping a local property developer of close to US$1 million in a joint venture to build cluster houses in Borrowdale, Harare.
Related Topics