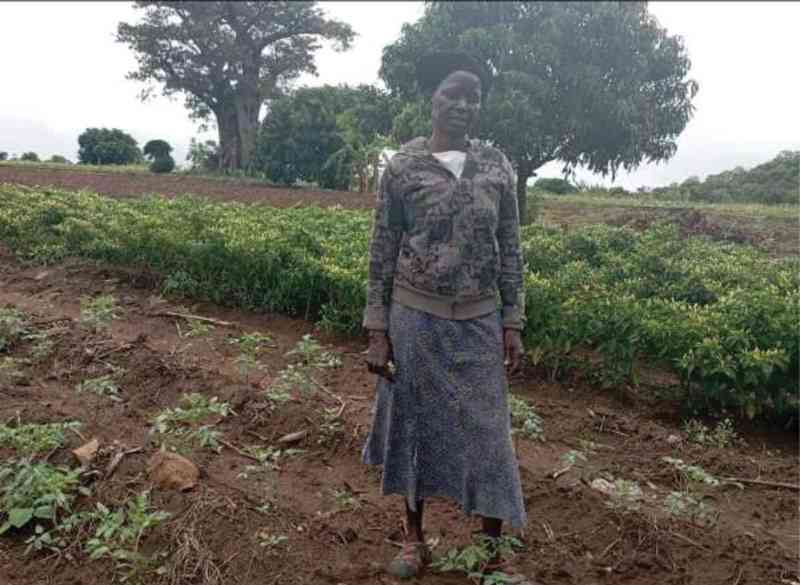 It's a cloudy Wednesday morning in Chipinge's ward 26 under Chief Garawa where Ceceilia Sigauke (53) of Makiwa Village resides. She is a red chilli farmer and the state of her crop this morning depresses her.
Sigauke is one of the several women farmers in the district who have chosen chilli farming for the local and export market as they seek to diversify their incomes under a project funded by the United States Agency for International Development (USAid).
The USAid Resilience Anchors project seeks to build local community resilience through this viable livelihood option in the wake of climate change-related risks.
It also centres on strengthening locally-led development and private sector engagement under which the chilli farming project is premised on.
But rolling power outages and water scarcity pose a threat to the chilli farming venture.
"We saw a great improvement in our farming methods, but from time to time we had challenges with water as well as electricity outages," Sigauke said.
"We can also barely afford the money that is required for us to be able to buy solar power equipment to irrigate our seedlings at the Vimbanai Irrigation Scheme as electricity is expensive."
Zimbabwe has been experiencing blackouts of up to 19 hours a day since late last year.
For farmers like Sigauke, the outages have had devastating effects on their chilli farming project.
Sigauke is not the only one in the community struggling to adequately farm chillies due to water and electricity shortages.
Salome Sithole (59) from the same ward said water and electricity were the major challenges they were facing in their farming venture.
"One of the reasons why the water is never enough is because of acute power outages and it takes at least a week or two before power is restored and this greatly messes with our plants and also creates room for failure," Sithole said.
She said it was the desire of the farmers to at least have access to storage dams and solar to subsidise immense power cuts.
According to the latest Food and Agriculture Organisation (FAO) estimates, women account for an average of 43% of the agricultural labour force in developing countries.
Another farmer Esther Muhehi (46) says all hope is not lost as she revealed that she managed to harvest at least 8kgs of chilli.
Muhehi, who lives with eight dependents in Chapu Village, Ward 29, Chipinge, is planning to increase the size of her plot from the current 0.05 hectares to 0.1 Ha.
Muhechi said she was convinced that the private sector engagement drive by the USAid Resilience Anchors is genuine and was poised to bear great economic fruits for chilli farmers in the near future.
Zimbabwe exports chillies to the United Kingdom and Finland including South Africa and Zambia, with the potential to diversify into other markets like Botswana, the Netherlands and Poland.
Local communities not only use chilli farming as a natural income-generating solution, but as a tool to deter elephants from raiding their crops.
Horticulture is also an area of interest of the recently launched (in November 2020) United Kingdom Trade Partnerships Programme (UKTP) in Zimbabwe, which seeks to help local horticultural farmers maximise on European export opportunities under Economic Partnership Agreements (EPAs).
In an interview with The Standard, Zimbabwe Commercial Farmers Union president Shadreck Makombe acknowledged challenges in red chilli farming.
"In the past we were having challenges from tricksters, who were trying to cheat farmers because funding of the crop was a challenge," Makombe said.
"As for electricity, we have been lobbying and we have been promised that the situation is going to improve going forward.
"This is because the thermal stations at Hwange are up and running. We hope that in terms of electricity we are going to have improvements."
National Farmers' Union president Monica Chinamasa said chilli farmers were caught between a rock and a hard surface despite the crop having an export market to change people's livelihoods.
"To any farmer, electricity and water challenges are just a challenge, but what we hope is that these farmers soldier on as the market is there," Chinamasa said.
"These other challenges there is nothing we can do about it, we have a meeting with Zesa on Monday (tomorrow).
"We do not know what they want to explain because as farmers we want to do other crops such as wheat and we want to know whether electricity is going to be available."
Related Topics