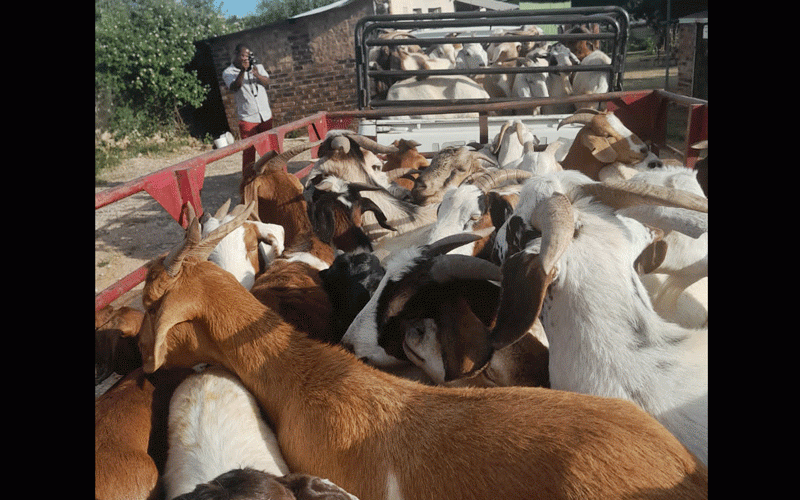 South African police on Friday arrested two Zimbabweans and a national of that country for allegedly stealing goats and sheep valued at about R118 000.
The trio stole the livestock in Zimbabwe and sold them in South Africa where there is a lucrative market for goats and sheep.
"The three male suspects aged between 35 and 48 were arrested after they were caught transporting suspected stolen goats and sheep near the Nyl Plaza in Mokopane policing area on Friday 17 March 2023," South African Police Services (Saps) Limpopo Province press officer Colonel Malesela Lsdwaba said.
"One motor vehicle with a trailer was seized.
"The three suspects were driving an Isuzu bakkie from Musina heading to Gauteng Province when their vehicle was stopped at a roadblock conducting stop and search, which managed to recover a total of 56 goats and three sheep.
"Police also confiscated the Isuzu pick up truck and trailer used for the suspected crime."
The three suspects, two of whom are foreign nationals are expected to appear at the Mokopane magistrate's court tomorrow facing a charge of possession of suspected stolen livestock, he said.
"The recovered livestock is impounded in Mokopane," Ledwaba said.
"Police call upon anyone whose goats and or sheep have gone missing to contact the police in Mokopane or the stocktheft standby number 0027824501588."
Cross-border stock theft is rampant between Zimbabwe and South Africa despite border patrols by security officers from both countries.
In 2016 Saps arrested some Zimbabwean nationals that were caught killing and skinning cattle stolen from Zimbabwe.
The stock thieves were caught in the Musina cemetery some 15km from the Zimbabwe border.
Small stocks range from about R2 000 each and the stock thieves drive these across the Limpopo River from either country and it is suspected that border security officers from both countries are complicit in the criminal activities.
Related Topics