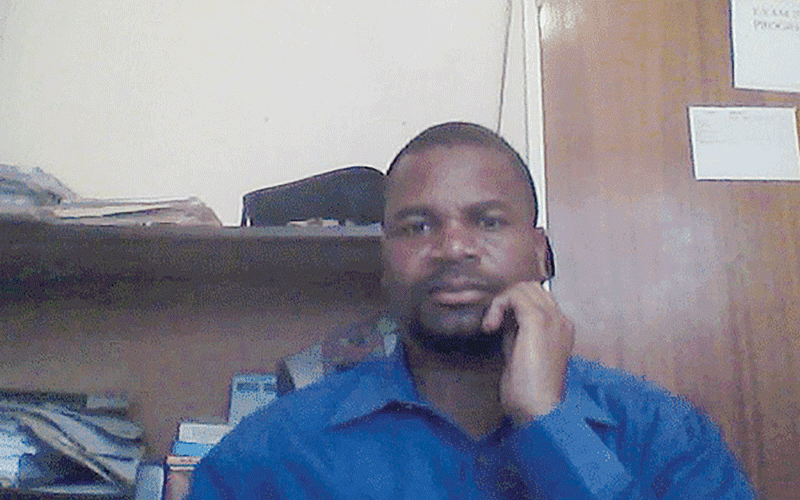 SOUTHERN Africa is currently experiencing yet another rainy season, normally from November to end of March.
The rainy seasons used to be predictable and smooth, but nowadays, they can be erratic, volatile, unreliable and above all, destructive.
For these reasons, the periods from pre-, during and post-disasters are highly critical in shaping resilience building and preparedness.
Disaster planning and preparedness, especially in the context of ongoing pounding rains in other areas, is key in the face of the possibility of flash flooding, storms, torrential rains and strong winds.
Therefore, it is fundamental in this regard that Zimbabwe, as one of the hotbeds of the natural disaster zones in southern Africa, be proactive, alert and conscious of looming disasters.
In the broad framework of the country's multisectoral approach, collaborations and collective efforts, communities require sufficient knowledge and information on natural disasters, impacts, situations and how they can emerge from disasters transformed.
In this regard, early warnings, information sharing and dissemination before, during and after disasters need to be accelerated so that communities stay knowledgeable and tuned.
These early warnings and awareness raising are very important as communities need vital life-saving information for gap filling on weather phenomena and disaster knowledge gaps.
Communication information tools like Met-radios, which are in short supply, including television, radio broadcast, social media and newspapers are vital ingredients for disaster information updates, education and awareness.
Although social media helps to spread weather-based information services faster, unfortunately everyone can be in control, hence it can be falsified, exaggerated or misleading.
These Met-radios should be in the hands of key individuals like village heads, school heads, councillors, teachers, arms of national security, religious leaders, among others, to allow for information safekeeping.
These regular updates are significant information pathways, largely for the knowledge of information-starved communities relying mostly on hearsay, which may be disastrous.
Therefore, beneficiaries of natural disaster-based information need it in its correct and updated form, not neutralised and diluted.
With events of post-Cyclone Idai as evidence, it shows that the level and magnitude of natural disasters continues to compound and get complex.
For this reason, the country needs to invest more resources, practical will and efforts into planning for resilience building and preparedness.
With the torrential rains being experienced in some parts of the country, coupled with weather reports that these rains can lead to flash floods, planning should be a key requisite, given that it is difficult to separate the floods from climate change.
This comes after weather phenomena are being supercharged by increasing extreme warmer conditions.
While natural disasters in the past years were fewer and predictable, nowadays it is no longer the case as unfolding events have become complex, volatile, unpredictable, vicious and destructive.
In this view, storms, strong winds, heavy rains and floods have unbearable impacts on infrastructure, livelihood options, households, agriculture, human lives and livestock, culminating in climate-induced losses and damage scenarios.
The cross-cutting and transdisciplinary effects of climate change require relevant government departments and authorities to always foreground planning in order to minimise humanitarian crises.
Communities living in disaster-prone areas need to be situated at the centre of disaster management and resilience planning in order for them to adapt.
To this end, the multisectoral emergency sector needs to be well-resourced and capacitated in order to respond and help communities recover.
Taking a leaf from previous disasters, it is against this background that lessons have been learnt, are being learnt and continue to be learnt.
That history, misses and losses should be enough lessons for communities to develop disaster literacy.
Disaster literacy and orientation is transformative in line with the relevant sustainable development goals like SDG13 — climate action, SDG4 — quality education, SDG15 — life on the land, SDG17 — partherships to achieve goals, among others.
There is also need for community networking and knowledge-building exercises through establishing local and community disaster management committees from the bottom to the top.
The creation of local syndicates, groups and committees is significant in disaster mitigation, in terms of pre-, during and post-disaster mapping.
This is important in that the process becomes inclusive, without anybody being left in the dark, less networked or less organised. Community participation is instrumental in informing policy.
Disasters contribute to humanitarian crises and traumatic disorders to survivors, hence psycho-social support is required to avoid loss and damage and mental health complications.
Peter Makwanya is a climate change communicator. He writes in his personal capacity and can be contacted on: [email protected]
Related Topics