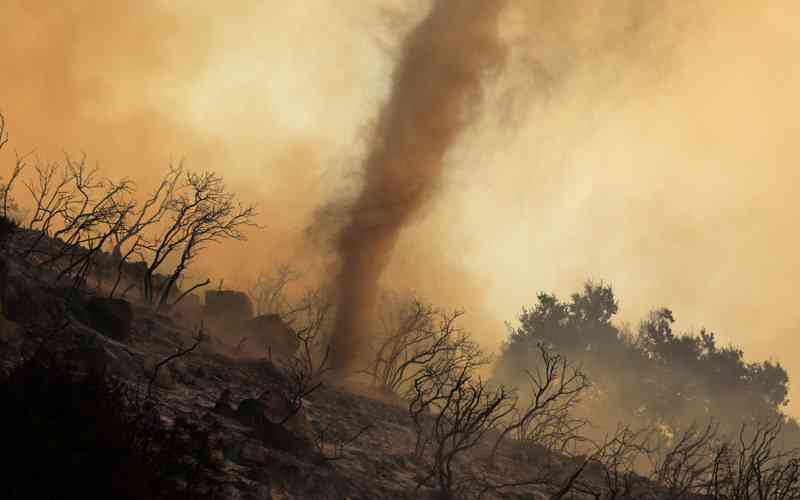 THE year 2022 was quite an eventful one in terms of climate change developments, regrets, contradictions, ambivalences, twist and turns and lies, among others.
These included lack of commitment and failure to walk the talk by almost every player and participant involved.
The truth and the positive results that we envisaged did not come when we needed them most. Of course, it became the world of pledges and conferences designed just to buy more time.
In terms of climate change reporting, media houses and individual reporting experts did their best to inform, educate and communicate to the wide spectrum of the general public.
This was on how best climate change was eating into nature, hence proactive climate action was needed most.
While climate change is best tackled collectively, collaborated and in transdisciplinary ways, each individual has a duty and a climate pledge as part of the broad network of individual duties towards the environment.
While journalists reported with depth, expertise and assertions, scientists and researchers, demonstrated lots of immersion, scholarship and authority but their efforts almost went unacknowledged.
It is everyone's duty to monitor their carbon footprints, reduce emissions and contribute to low carbon economy and transitions.
Emissions are still the main worry and increased heating and temperatures are pointing towards them doubling in the wrong direction.
In this regard, polluters and liars have not been held accountable even though the general public continued to be empowered with resilient building information.
In this view, the discourses about climate action need to be accelerated than ever before, in order to unmask and raffle feathers from the entrenched system of polluting and from the tradition of miscommunication and denial.
It is significant that the world continues to have sufficient knowledge and information on what is going to happen to the only earth we have.
This is important for climate actors and practitioners to note how they are going to interact and engage with challenging issues, including participating in planet-saving conversations.
These would prove vital on how people's lives maybe transformed and saved.
The climate catastrophe is still in the horizon, looming and unmitigated.
Many climate action projects need to be accelerated and supported than to support global wars.
The world needs a peaceful climate without the bulk of emissions emanating from the massive military hardware, which are rarely reported.
For these reasons, positive climate solutions need to be placed at the centre of global climate action plans.
The spirit of volunteerism should be inculcated, especially in the youth so that they grow empowered and transformed.
It is from this unwritten charge that Africa can fight against biodiversity losses, land, liquid and air pollution.
It is not enough that these climate-induced menaces be talked, but the actions should contribute how challenges can be turned into opportunities for sustainable living and resilience.
Our collective climate plans for 2023 should focus on strengthening livelihood options, recoveries and bouncing back.
In this regard, climate change should be part of everyone's plan, directly or indirectly.
The people, as the most important stakeholders, need to realise real action from energy poverty to clean and renewable energy revitalisation, especially the African continent that has glaring and wide energy inequalities.
Africa also needs massive transformation into circular economy.
The continent generates large volumes of waste which should contribute to green, less carbon emissions and opportunities.
Clean gas and energy can continue to be harvested without drilling, degrading and deforesting landscapes.
The list is long, hence every individual should contribute to the sustainable goal of transforming livelihoods and the world because we only have just one earth which we should guard jealously.
Related Topics