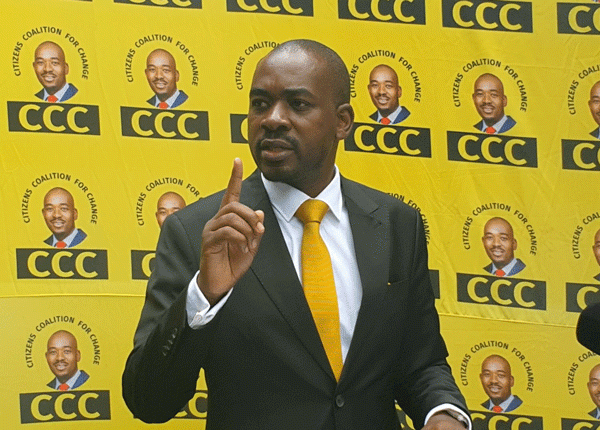 CONSENSUS is solidifying on the call for the removal of sanctions imposed on Zimbabwe by Western powers, and political players across the divide better take heed.
A fortnight ago, Alena Douhan, UN Special Rapporteur on the negative impact of unilateral coercive measures on the enjoyment of human rights presented her paper on the situation in sanctioned countries she had visited in Geneva.
The gist of her presentation was that "unilateral coercive measures continued to impede the enjoyment of human rights by individuals and Member States, and were used as tools for political, economic and financial constraints, violating the United Nations Charter, international humanitarian law, and the rules and principles of international law." Therefore they must be removed.
Emerging pan-Africanist voice and South African Minister of International Relations and Cooperation Naledi Pandor in her address to the UN General Assembly this week said there is need to end unilateral coercive measures against Zimbabwe, which have compounded the problems experienced by ordinary people and have a detrimental effect on the Sadc region.
African Union chairperson and president of Senegal Mark Sall had got the ball rolling at the UNGA when he said: "The AU once again calls for the lifting of foreign sanctions against Zimbabwe. These harsh measures continue to be an injustice against an entire people and aggravate their suffering in these times of deep crisis." SA President Cyril Ramaphosa had raised the issue with US President Joe Biden a week earlier.
Opposition political parties in Zimbabwe have, for long, seen sanctions as a useful crowbar in their quest to prise the ruling Zanu PF party from power. It is common cause these parties called for the imposition of the coercive measures.
But 20 years later it would seem the ruling party is as entrenched in the corridors of power as it ever was, meaning the sanctions have not achieved the desired effect.
For the opposition, particularly well-followed Citizen Coalition of Change (CCC), it may be time to change tack.
History has shown that it is nearly impossible for any political movement to be taken seriously across the African continent without pan-African support. All liberation movements have continued their stranglehold on countries they rule because they have this support. This is a reality that cannot be wished away.
African countries now speak with one voice and, as Sall said, Africa is now refusing to be used as a pawn in geopolitical conflicts in the same way it was used during the Cold War.
He was speaking against the call by Western countries for Africa, en bloc, to support their war effort in Ukraine.
It is in this context that Africa is wary of political movements that are backed by the West.
Sanctions, as usual, will be a major issue in next year's harmonised elections. Zimbabweans across the political divide should begin to speak with one voice on the necessity of their removal. CCC should take a principled stance on this.
Related Topics