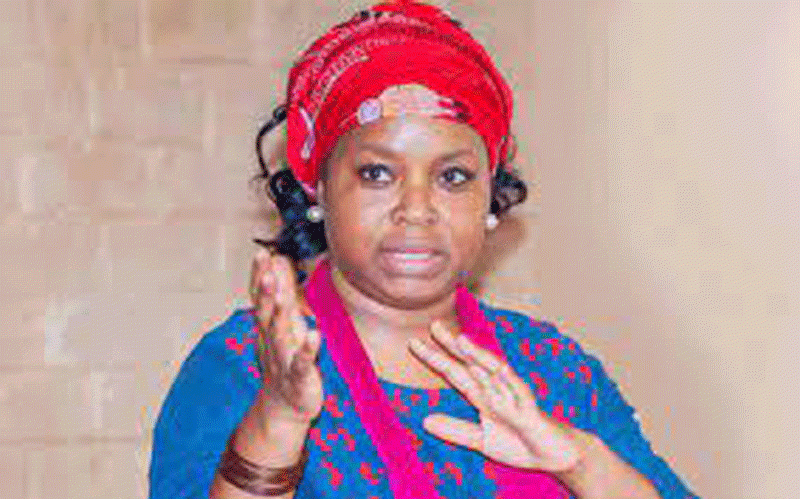 JOURNALIST and gender rights champion Abigail Gamanya (pictured) passed away on Monday in Harare after a short illness. To honour her sterling work, we publish below an article she wrote to mark the Zimind 25th anniversary.
THIS year; we join the rest of the media fraternity in Zimbabwe in celebrating the 25th anniversary of Zimbabwe Independent (ZimInd); as Gender and Media Connect (GMC) we have more reason to celebrate as we have seen great strides being made by ZimInd in terms of gender mainstreaming.
ZimInd has made efforts to mainstream gender in its recruitment, operations and career advancement policies.
These policies provide a good base in ensuring a gender inclusive workplace.
Celebrating women advancement
In 2019 we saw the rise of a woman to the helm of the paper, Faith Zaba who was promoted to the position of Editor.
This to us and the rest of the media fraternity was a big milestone as there are a few women occupying decision-making positions in the media sector in Zimbabwe.
Zaba, a veteran female scribe, smashed through a thick glass ceiling in the media industry, becoming the first woman to assume the editorship at the weekly Zimbabwe Independent.
The moment the appointment of Zaba was made, social media platforms lit up with criticisms of her promotion with some fellow male journalists using offensive language complaining about her appointment.
The personal attacks on Zaba, a seasoned journalist who clearly rose through the industry ranks following her appointment, was a reflection that perhaps the media is still very patriarchal as some of her male colleagues were equally promoted without any such criticism.
Plight of women during pandemic
This year's celebrations come at a time when Zimbabwe, like the rest of the world, is grappling with the Covid-19 pandemic.
Research conducted by ZimFact showed that the Zimbabwean media has not been spared the impact and effects of the pandemic.
There continue to be questions over the media industry's sustainability, and the future of jobs as companies were being forced to review their operations in an economy hit hard by this health crisis.
Newspaper printing was drastically reduced as media houses were adhering to the lockdown regulations ordered by the government in an effort to contain the spread of the disease.
Many newspaper publishers had to shift focus and migrate to digital platforms, making the playing field harder for women media workers who are often victims of affinity bias, maternal bias and discrimination.
Our own personal advocacy revealed that there continues to be workplace gender disparities in the teams of the treatment of male and female workers i.e. in the allocation of diaries, PPEs, staff transport etc and some are reporting that with increase in the use of virtual workspaces due to Covid-19 there is now an increase in online bullying and harassment of women media workers.
Tips for the next 25 years…
As GMC we have noted that achieving gender equality begins with raising consciousness among both men and women about gender and how it creates inequalities in all aspects of life including the media as an industry.
Moving forward, ZimInd can invest in human resources development activities designed to strengthen the capacity of women media workers to effectively claim their space within the media house.
ZimInd can also adopt a workplace culture that is compassionate to women, as gender roles such as child care as well as biological responsibilities such as breastfeeding do present barriers and limitations when it comes to assuming certain roles within the media despite existence of legal mechanisms to ensure that such biological responsibilities do not limit women's equal treatment at work places.
Lastly, ZimInd should strive to meet the highest standards of professional conduct related to gender-balanced reporting by consulting existing frameworks and researches as well as working with organisations like us in order to increase their knowledge about contemporary trends and best practices on gender balanced reporting.
Congratulations ZimInd on your 25th anniversary.- Gender and Media Connect is a representative and advocacy organisation that works to promote gender equality in and through the media. — mailto: [email protected]
Related Topics