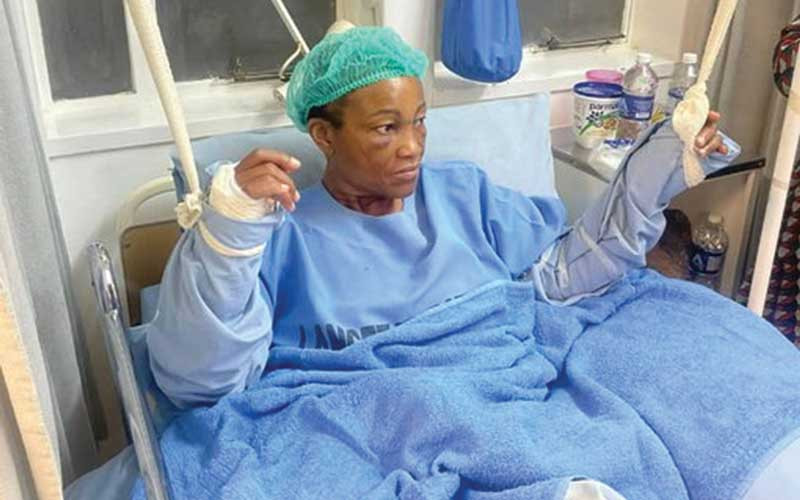 In this column last week I waxed lyrical on how a new Zimbabwe was possible.
This was after I had attended a seminar on Elections and the Media in Kadoma which was attended by high-powered delegations from the three major political parties, namely Zanu PF, CCC and MDC-Alliance.
I had been impressed by the ambience and the good will that enveloped that meeting and averred that the endemic political violence that always accompanies Zimbabwean elections could, in fact, be avoided.
But before the ink was dry, the biggest news this week was the political violence that took place in Matobo and Insiza in Matabeleland South where parties were campaigning for by-elections coming soon.
While the police are still to give us the full story of what transpired it is sad that the theme of peace that political leaders had preached in Kadoma was not heeded by their parties' rank and file.
The problem is probably that leaders of political parties discuss issues at a level not accessible to the population at large. We have seen all along the camaraderie that MPs of different persuasions show in parliament and at dinners and parties as the carouse away after parliamentary debates.
This has always been in sharp contrast with what the common people do to each other in the districts.
This means there is a disconnect between the leaders and the people.
This is evidence of poor messaging which could either be deliberate or a result of poor organisational structures.
One of the most important things to be learnt in the latest debacle is how the script doesn't seem to change and proper journalists are made to play a peripheral role in the dissemination of the information on what would have happened.
This is dangerous in many ways, but mostly in the manner in which social media has come to the fore as the main disseminator of news.
Some political parties have even come up with what seems like a template of how to disseminate the news.
This may be effective in portraying the victim mentality which draws loads of sympathy from around the world which some political parties seem to yearn for.
But this has the real danger of perpetuating the violence unwittingly.
In this electoral cycle investigative journalists play a very important role as they are able to unravel all the angles of the violence which are often very nuanced. But, unfortunately, investigative journalism is always miles behind social media journalism which doesn't depend on any verification of events.
Immature politicians, and there are plenty moving around across the political divide, accentuate the situation by hooking onto hearsay and unproven narratives, disregarding the police, who according to this template are partisan and captured.
The thing is political violence need never happen if political parties really wish it to stop.
It's a blot on the country's collective conscience.
Related Topics