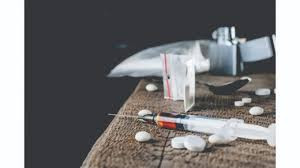 In my instalment in this column last week titled, "Education system creates classes", I explained how schools have been divided into elite and poor public schools. I said this division is already adversely affecting society. I also said, erroneously as it turned out, one of the manifestations of this division was the use of habit-forming drugs among what are now called "ghetto youths" while students from elite neighbourhoods were less inclined towards drugs.
I was wrong. Totally wrong. Everyone should have been shocked to receive the news of what happened at the Dominican Convent in Harare this week. A number of girls, prefects for that matter, were caught red-handed using drugs or peddling them, ironically on a team-building trip to Nyanga. It is (or was) every parent's dream to send his/her girls to Dominican Convent. The reasons are many. The school is run by nuns according to strict Roman Catholic doctrine. This, the parents assumed, would produce well-behaved Christian young women of unquestionable probity.
Regrettably many parents cannot put their daughters into the Convent, because the fees charged are out of their reach. Last year there was a brouhaha when a general's daughter was excluded from the school because he could not raise the US-dollar-denominated fees.
In a letter addressed to parents and guardians dated January 26 2023 signed by Sr Kudzai Matsire, the school seems to pile much of the blame on parents and guardians. Yes, this is clearly a parenting issue.
During Covid-19 lockdowns we learnt that parents didn't really want to spend the days with their children. They were used to packing them into vans and leaving them in the hands of school authorities.
That old-fashioned way no longer works considering the temptations that young people encounter daily as they go about their business. We know that paedophiles, pimps and drug pushers are on the prowl targeting schools which become their major catchment areas. Parents should now play a bigger role in the bringing up of their children; using teachers as surrogate parents is now wrong and exposes children to many dangers.
But the assumption that nuns are the best people to raise our girls is also very wrong and ironic considering their lack of experience in motherhood. In the past, their supposed purity was something people admired and wished their girls to emulate. Then we had a different breed of children, not the rebellious little devils we are raising today. They have rebelled against their parents, they have rebelled against society and they have rebelled against the church. Nuns to them are an anachronism. Girls are running away from purity, especially of the celibate type! We are dealing here with Gen-Z or Zoomers who have depended on zooming the internet for everything including their unholy catechism that teaches them sex, drugs and nihilism. The behavior of nuns and priests in the public and the history of child abuse in the Catholic Church has failed to continue to instill confidence in them.
Zimbabwe is in a serious societal crisis and our schools have become the breeding ground of children who will not build this nation. The drug issue must be alleviated to a national project status requiring urgent debate.
All stakeholders, that is, parents, school heads, parliament and the church in its different guises must sit on a round table to work out solutions to this crisis that threatens to destroy the national fabric. Families have already been torn apart and parents do not know how to deal with the problem. They are calling out for help. Expelling children who have been deviant is not the solution. They should be rehabilitated while in school.
Related Topics