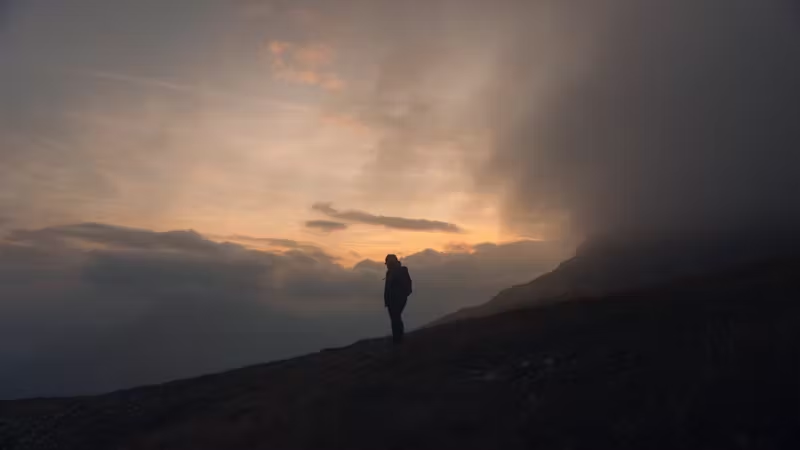 Welcome back to this wonderful platform where we share diverse biblical principles that help us in our Christian walk.
Last week we had a great time as we introduced a new topic on how to unlock your breakthrough. We looked at some of the keys that are critical in that regards. This week we will be looking at faith in depth.
According to the Bible, faith is the core element of christianity. It is what separates us from other beliefs as it is the core of true believers of Jesus Christ.
Hebrews 11:1-40 (MSG) 1. The fundamental fact of existence is that this trust in God, this faith, is the firm foundation under everything that makes life worth living. It's our handle on what we can't see. In verse 1 Paul explains how faith is the core of every believer and this is the foundation of christianity as we believe in a God we cannot see and believe he created everything into existence.
As Christians we believe in a son born of a woman, Jesus and that truly, he died, rose again. This very act is the one which sets us apart and justifies us to eternal life. Through this same faith we are able to access great breakthroughs in our lives.
Hebrews 11:2-3 2. The act of faith is what distinguished our ancestors, set them above the crowd.
By faith, we see the world called into existence by God's word, what we see created by what we don't see.
As Christians we believe that everything that exists physically, in the atmosphere and under the earth was created by the power of God's world (Genesis 1). No one ever witnessed God in the actual process of creation but we believe what scriptures say even though there are many theories that contradict to how the world became into existence like the big bang theory or evolution theory.
But as Christians we have this common faith that we were created in the image of God and everything by the power of His word. It is the very same faith which we have to act upon and will separate us from the rest and put our destinies into motion. Hebrew 11 vs 1 As Christians we first believe and act on the belief even if no one else can see it yet.
As we continue with Hebrews 11vs 4-7, Paul tries to give examples of how through acting faith man were separated above others and why up to now their stories helpful. Abel gave the best by faith. Everyone can agree how difficult it is, to give what you love and consider the best. In this case he gave what was at the centre of his heart even though it might have taken him years for his sacrifice to be fattened but he believed that the one he gave to will give him more.
Noah is another interesting man of faith. Hebrews 11 v 7 gives a narrative of how Noah acted on faith and resulting in many benefits that came through obeying God. If he had come in our generation of social media definitely he would have trended but in a wrong way.
People would have shamed and labeled him a madman because he proclaimed that a mighty flood was coming to destroy all earth. Above that he claimed that an unseen God had instructed him to build a very ark to accommodate every two of each animal male and female.
In this life, many people are afraid to take risks in their business and careers and as a result may not receive their full potential in Christ. Many people visited Noah, laughing at him whilst he was building the ark.
Sometimes it would rain without making a flood but Noah kept his faith until he finished everything he was instructed to do. That project you started will get many different criticism. The career, the education and marriage will go through scrutiny and mockery but just like Noah, keep focused, have faith and trust God. Despite what people say or think of you, your faith will open great doors for a breakthrough.
Apostle Paul goes on explaining how our patriarchs of faith made an impact through acting on their faith. Hebrews 11 vs 8. By an act of faith, Abraham said yes to God's call to travel to an unknown place that would become his home. When he left he had no idea where he was going. 9 By an act of faith he lived in the country promised him, lived as a stranger camping in tents. Isaac and Jacob did the same, living under the same promise. Scriptures reveal that Abraham is considered as the father of faith. His story is very overwhelming many people would even lose their spouses, family and friends. He obeyed God in the most difficult way even to the point of losing his only Son.
He was prepared to sacrifice Isaac in obeying God. To be told to leave your job, your house your relatives and friends to go to a place you have not seen at all.
Abraham believed that God had built a city for him but he didn't have a GPS location to get there but just had to wait for a voice year after year living in tents. Imagine people asking him where are you going? He would answer, a city built for me by God.
People would really laugh at him and even labeled him a lunatic or schizophrenic. But by faith Abraham believed hope after hope. To receive your breakthrough, you need to have enduring faith like Abraham. You need to keep pinned on the promise you will surely receive by faith.
Abraham received strangers at his house to give him a message from God. In this generation people would believe that you are being conned and someone is really trying to pull a joke on you.
But with Abraham he believed in every word. So as Christians we must have faith even when we might not see it yet. It is through faith that Christians who are going through suffering have hope for example a barren believer believes through reading the word that one day God will give them children just as Abraham was given a son.
As the word of God says Faith comes by hearing and hearing the word of God (Romans 10vs 17) so our faith is activated by the testimonies of others and what the word of God says about our lives. Hence we are not to give up but focus on what we believe no matter how much time it might take or how difficult or impossible it looks. Keep pushing your dream. Galatians 3:7 (AMP) 7. Know and understand that it is [really] the people [who live] by faith who are [the true] sons of Abraham.
Understanding faith and practicing it helps us unlock our breakthroughs. Next week we will wind up the key of faith as we start on another key.
*Prosper Tingini is the Scribe of the Children of God Missionary Assembly - God's messengers. Contact details: Mobile & whatsapp – 0771 260 195. Email address: ptingini@gmail.com
Related Topics