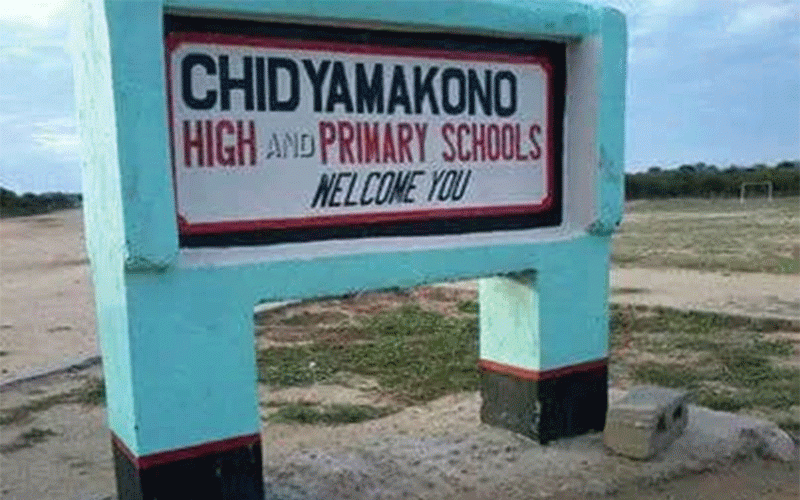 A VIRTUALLY unknown girls team from Chivi District in Masvingo Province took part in the Nash Copa Coca-Cola schools tournament for the first time back in 2012 and reached the final.
They lost 2-0 to Harare-based Vainona High School in that final, but it was just the beginning of an incredible journey in the tournament.
Chidyamakono High School, which is situated near Denge Township in Chivi District returned to win a historic five consecutive Copa Coca-Cola championships between 2013 and 2017.
It was a feat that transformed the lives of girls from the remote area, which is about 80 km outside the City of Masvingo and helped them escape the scourge of early marriages that are rampant in the semi-arid drought prone area.
The Sports Hub tracked down the school which dominated the Copa Coca-Cola tournament and managed to sit down with the female coach Yeukai Chiruvu, who guided the team to unprecedented success in the football competition.
"I think winning Copa Coca-Cola was something we never planned at first, but it was through hard work and help from the local businesspeople. Enough credit is not given to the businesspeople from this rural community because they gave us the resources we needed to participate in the Copa Coca-Cola and achieve what we have achieved," Chiruvu said.
"As a school we are greatly honoured and extremely happy to have created this piece of record winning of five titles in a row. It's something that puts our school on the map and even myself as a coach," she added.
Chidyamakono won over US$15 000 during the course of the five- year run as champions in what used to be the country's premier schools' football tournament before it was affected by the Covid-19 outbreak.
They also won football kits and other football equipment while sponsors of the tournament Coca-Cola Zimbabwe fixed the perennial water challenges by installing a borehole at the school.
And Chidyamakono's success gave an opportunity to the girl child from the area around the school to dream beyond getting married.
"Due to Covid-19 we lost a number of our children especially the girl child to child marriages and we realised that when sport is being played they are entertained and have something to do.
"Those who are not good in school are the ones who are most affected because without sport they end up getting married at a young age. It is a challenge bedevilling this community; the tournament is helping transform the lives of a lot of the girls.
"Football at this school empowered some of the girls, who competed in the Copa Coca-Cola tournament and some managed to get scholarships to colleges and changed their lives through soccer.
"Some managed to pursue football careers with local clubs while many had the chance to travel to other countries because of this tournament. Children from a school as small as ours had the opportunity to travel to other countries which was not in their wildest dreams.
"One example is Chipo Muvavarirwa who got a place at Masvingo Polytechnic and is now an engineer.
"She is still playing football so those, who wanted to pursue their studies could easily get vacancies at colleges," the 40-year-old coach said.
Chiruvu, a holder of Zifa Level One coaching badge and several sports and fitness certificates believes the hardships as well as difficult backgrounds most of the girls came from helped them succeed.
"Of course we had a vibrant junior policy by that time and there was continuity whenever one group left after finishing Form 4. However, it also helped that these girls had attributes, which made it easy to create champions out of them because of their backgrounds.
"Some walked long distances; as far as 10 km so they were physically fit, had strength and endurance.
"This gave the foundation to concentrate on the technical aspects of the game for us," she said.
Chiruvu said since the Covid-19 outbreak there has not been much football training, but they had already started planning for the second term; the football season.
Related Topics