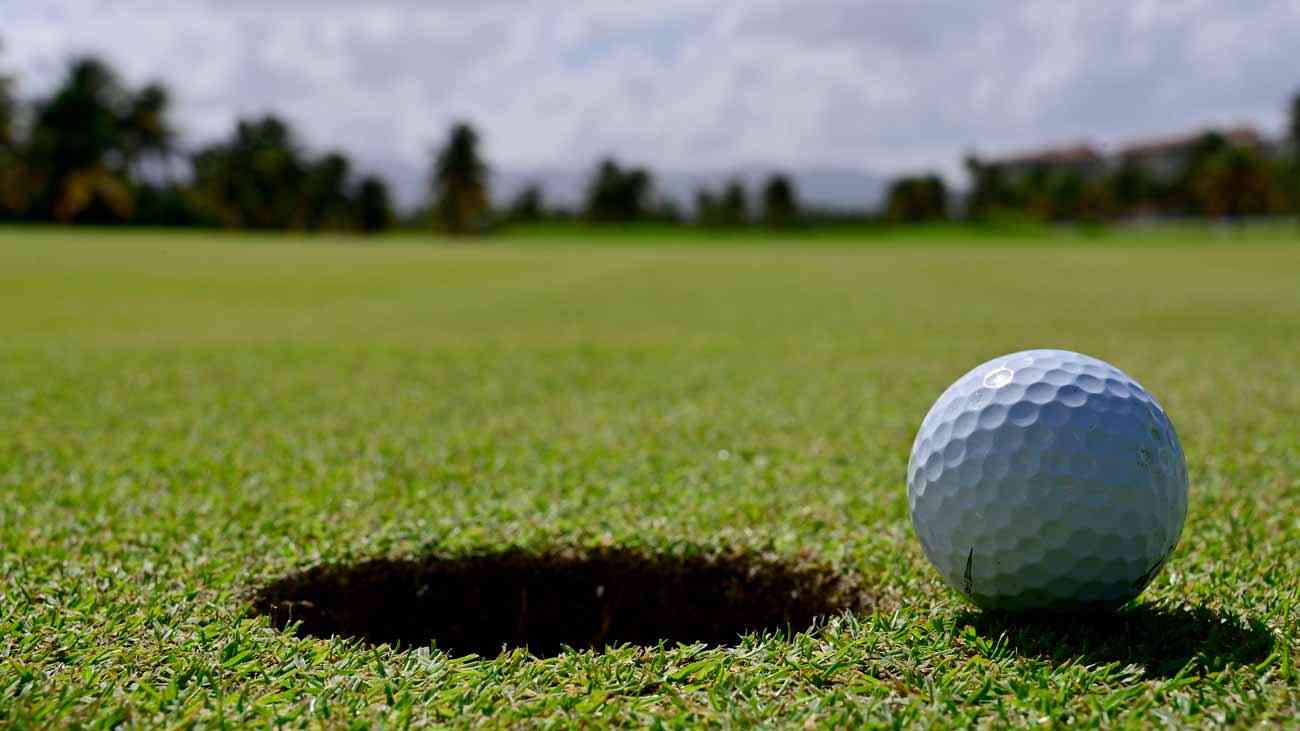 Trust Makanidzani's golf practice session with his friends is disrupted by a howling wind and heavy pelting from rain that thundered against rooftops at Chimanimani Golf Course in the eastern part of Zimbabwe.
The downpour that started the previous night continued throughout the day, with a high probability of lasting several days.
This incessant rain and wind reminds the 20-year-old of the horror he experienced in March 2019 when Cyclone Idai made landfall.
It got worse when the government issued a notice that Zimbabwe was in the path of Cyclone Freddy, and its massive destruction had already been felt in neighbouring Mozambique and Madagascar.
Cyclone Freddy, the long-lasting tropical storm, went on to wreak havoc in Malawi in March, claiming the lives of more than 430 people, according to government officials. Regionally at least 600 deaths have been reported. The severity of tropical storms has been attributed to the impacts of climate change.
Makanidzani remembers the night Cyclone Idai visited his village.
"Heavy rains started on Wednesday. I remember I had just returned from Mutare. The rains did not stop. Most people here just thought there was nothing unusual," Makanidzani, who was aged 16 in 2019, tells IPS.
Then on a Friday, the rains intensified. Some friends came to seek shelter in Makanidzani's room as theirs had been filled with water.
"We were now five in the room. As we were about to sleep, there was a bang outside," he recalls, adding that he was dragged for about a kilometre after their house had been washed away by a landslide.
"When I gained consciousness, my whole body was submerged in mud and twigs on the banks of a river, (and I was) alone."
He says he used the light from lightning to see his way to a nearby house where he sought shelter.
"It was dark, and I started feeling nervous," he says, holding back his tears.
Makanidzani, who was not feeling any pain, collapsed after taking a hot cup of tea only to gain consciousness while admitted at Chimanimani Hospital.
"This is when I realised I had a grave head injury, and my legs and hands were broken," he says.
At this time, Makanidzani also learned that his three friends had not survived the deadly storm.
Cyclone Idai hit the eastern part of Zimbabwe, including Chipinge and Chimanimani districts in Manicaland Province, from March 15 to 17, 2019, affecting about 270 000 people.
The floods and landslides claimed the lives of 340 people, while many went missing and are still unaccounted for. Cyclone Idai, which also hit Mozambique and Malawi, displaced about 51 000 people in Zimbabwe.
The World Bank estimates the damages amount to US$622 million in Zimbabwe.
Makanidzani, who had been playing golf since 2012 under Matsetso Stars Sport to Conservation, was transferred to Chipinge Hospital and later admitted for six months at a hospital about 150 kilometres away in Mutare, Zimbabwe's third largest city.
Before Cyclone Idai came, he was a top junior golfer working to become a professional representing Zimbabwe regionally and internationally.
Makanidzani picked up himself and returned to golf when he was discharged from the hospital, participating in tournaments in Mutare and the capital Harare.
After having his golf career disrupted by Covid-19, which forced the cancellation of the African Junior Golf Challenge and the Toyota World Junior Championship in 2021, he was supposed to participate as part of Zimbabwe's 12-member squad, Makanidzani is now playing as an amateur golfer.
In Zimbabwe, golf is a sport seen by many as only reserved for the elite, and it is rare for young people from remote areas like Chimanimani to play the sport and excel at it.
Some Matsetso stars junior golfers, like 16-year-old Vincent Chidambazina, have gone to play at tournaments beyond the borders.
"I flew to Lukasa, Zambia, to play golf last year. It was my first time being aboard an aeroplane. It was so amazing. I did not even have a passport at the time. I had to apply for one," says Chidambazina, who was introduced to golf by his nephew when he was still in primary school.
He played at golf tournaments in different parts of the country, including Harare and Bulawayo, the second-largest city.
"It feels good to rub shoulders with the elite and to play better than them. I thought I could not make it considering I am from the rural area, but here I am, one of the top juniors," says Chidambazina, whose neighbours' houses were wiped away by Cyclone Idai, leaving his family home intact but shaken.
Makanidzani says funding is holding them back.
"I fail to travel to other cities for golf tournaments due to lack of funds. This is a huge setback to my golf career because if I do not play, I do not get points," he says.
Makanidzani's concerns are reiterated by Chidambazina, who says they lack critical resources such as balls, golf clubs and ball markers.
"My family is so supportive, but they are hamstring. They cannot sponsor my trips," he says.
Jane Lindsay High, who established Matsetso Stars Sport to Conservation in 2010 to help children in the poorest area of Chimanimani who had limited access to sports facilities and qualified coaches with resources, says they rely on donor funding.
"Donor funding is never a sustainable way of development," says High, who is also the owner and manager of Frog and Fern Cottages in Chimanimani.
"But in the absence of trusted political leadership at the community level, then one way of helping [them] is for trusted individuals to seek assistance."
Since 2010 some 100 children have been introduced to golf, and of those, approximately 17 have represented Manicaland at the provincial level while two at the national level, shows figures from High.
In Zimbabwe, golf personalities like professional golfer Robson Chinhoi and Biggie Chibvuri are earning a living from playing golf.
"Most of these kids are talented. Golf provides many opportunities. Golf players can get scholarships. Both golf and education are the keys to success in golf, says Matsetso Stars Sport to Conservation golf coach Amos Kunyerezera who has been playing golf for decades, launching his career at a popular hotel in the Vumba Mountains, sandwiched at the border between Zimbabwe and Mozambique.
Martin Chikwana, president of the Zimbabwe Golf Association, says funding for golf and any sport in Zimbabwe has not been the best.
"This is because of the economic challenges that the country is going through. Most of the golf activities are funded by the Zimbabwe Golf Association or Zimbabwe Junior Golf Association. Members pay subscription fees. We also have funding from our international partners," he says, adding that they do not receive any funding from the government.
Chikwanha tells IPS they are running a programme where they provide funding to junior golf players in areas like Chimanimani to facilitate their participation in golf national, regional and international golf tournaments.
He says they have come up with a programme called "train the trainer" to ensure that golf is taken to the rural areas.
"This is to ensure that we spread the word and we try to find those little diamonds from everywhere throughout the country," he says.
"But it is difficult because of the nature of the sport once the diamond has been discovered; the diamond can only play at a golf course. So some kids in areas like Buhera can only play at their nearest golf course, which is Mutare," Chikwanha said, noting that it takes a huge amount of funding for the children to participate.
Chikwanha says golf courses are not a common feature in comparison to football pitches, where you can find a football ground everywhere in Zimbabwe.
"Golf courses are always specific to places. Once you reach the golf course, you also need equipment which is something that you need money to pay for. But that is doable. We try to support those with interest. Golf is not an elite sport. It is open to everyone," he says.
Makanidzani, clad in black trousers and a white sweater, hopes to travel around Africa and beyond representing Zimbabwe.
"It is my wish that I secure a sponsorship. So that I can play as an amateur golfer and later become a professional playing at international level," he says. — IPS
Related Topics