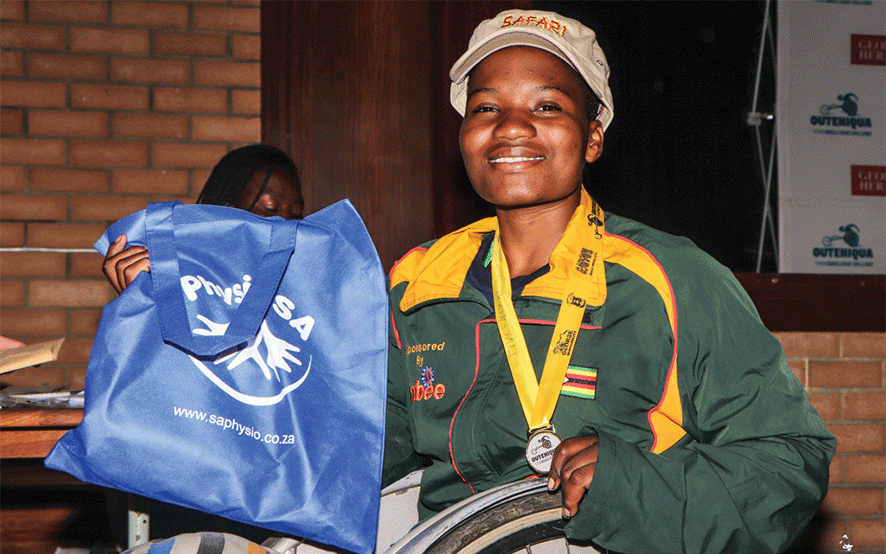 Zimbabwe's top female wheelchair racer, Stellah Jongwe has received an esteemed invitation to participate in the 42nd Oita International Wheelchair Marathon in Japan on November 18.
Since bursting onto the scene in 2020, the 22-year-old has dominated the wheelchair racing circuit in Zimbabwe, clinching top honours in prominent local events such as the CBZ, Tanganda, and Victoria Falls Econet Wheelchair Half Marathons.
Her dominance was not limited to Zimbabwe. Jongwe has also left an indelible mark on one of Africa's premier wheelchair racing competitions, the Outeniqua OCC Wheelchair Challenge in George, South Africa.
However, the journey for her presents unique challenges.
Jongwe's current racing wheelchair does not align with international racing standards, an essential requirement for the Oita Marathon.
Speaking on the issue, Humphrey Vambe, Jongwe's manager, highlighted the need for support.
"For Stellah to participate in the Oita International Marathon, she needs a racing wheelchair that meets international race standards. Right now, the race chair she uses is not up to the mark," lamented Vambe.
"We're reaching out to the corporate sector and generous individuals to back Stellah in realising her unparalleled potential."
Vambe said Jongwe can produce better results than she has achieved so far with better support.
"Stellah is undeniably world-class. I'm confident she can raise the Zimbabwean flag high, potentially bringing home gold," he said.
He also emphasised the importance of the Oita Marathon.
"A win in Oita can pave the way for Stellah to partake in other elite international events."
For the uninitiated, the Oita International Wheelchair Marathon holds a unique place in athletics history. Established in 1981, it is the world's first international marathon crafted exclusively for wheelchair athletes.
As Jongwe gears up for this iconic event, it's not just a personal quest for glory but an inspirational journey for many back home, perseverance, and the unyielding spirit of Zimbabwean sportsmanship.
Related Topics