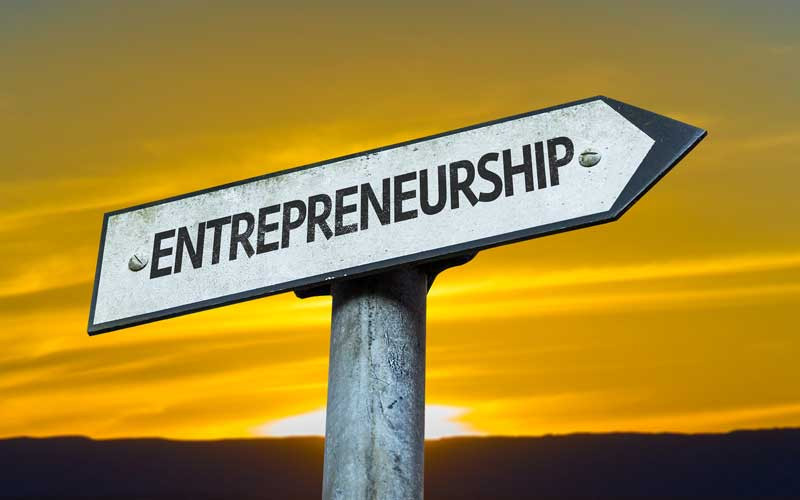 In our previous editions we have realised and agreed that entrepreneurship can be an outcome of models and is highly achievable.
Especially when we equip ourselves not only with the basic resources (land, labour and capital) but also with a right mind-set (through training, mentorship and trials). This is a very broad area in both academics/research and practice. In short those who have managed to dominate in their various sectors have done so through experiments, engagements, and configuration.
That is what distinguishes classroom entrepreneurship from doing real business. Here we step up for action as we further develop an idea to a viable business.
As experienced by leaps and bounds, we have managed to do a 360 degree scrutiny of what makes our SMEs take-off and grow. Most of us will agree with me that branding of our entrepreneurial businesses is one of the most crucial elements for longevity.
Even with some available global models for business branding still there are few that specifically talk to lasting visibility for our home-grown SMEs. That is the same reason why in our previous discussions we have unpacked some common brand equity variables in relation to our own practices (in order to benchmark and customise).
Brand image, high brand awareness and positive perception on quality. After all is said and done a branded business and its offerings should have more associates and loyal customers/stakeholders (as followers, ambassadors and advocates).
We might seem to be focusing on bookish prescriptions here but the truth is that these cannot be separated from our craftsmanship. What we must do for our construct and growth is an upgrade through coming up with models that talk to our existence, experiences and mode(s) of operation as home-grown entrepreneurs. In this edition we reflect on all discussions made so far in our drive to be global brands.
Those that are born out of our entrepreneurship and then model for the future. This through an advanced entrepreneurial brand mix which is an outcome of the S.P.E.L.T acronym. Here we talk of a newly home-grown entrepreneurial brand mix for the year 2023 and beyond.
As aforementioned the inauguration of S.P.EL.T brand mix model has come in order to narrow down to home-grown specific brand modelling of our SMEs. Rather than relying on global ones which tend to be general for our visibility. We will then take it a step at a time as we configure. In this acronym we look at the following:
S –Software
P – Promotions
E- Engagements
L- Learning organisation
T- Transfer
To start with is the issue of "Software" as an opening cog in developing our own branding mix for enterprising. Just like in the field of computer science we have to programme and develop codes that execute some sort of instructions that will produce the expected output/results.
Brands are also based on their own software somehow which can be embedded within a logo, colours, propositions, URL and any other element.
It is exciting to say that by now most of our SMEs have embraced social media in their brand visibility and excellence. As we think bigger we should at the same time keep in search of what makes us improve for a wide brand publicity.
As a principle brand message(s) should be powerful (even in a simplified form) to lure more customers and even make them refer others to make a quick purchase decision for your product/service.
That is why we say an effective brand should eliminate both psychological and opportunity cost for a customer. Hence within the "Software" as brand mix is the "skill" (either of a brand owner or a hired employee/agent/consultancy/ other stakeholders).
We should go beyond just having someone who manages our brand(s) matters to crafters who really know the story behind its existence. That is the same reason why brand ownership should be more from within rather than outsourced.
Focusing on the skills our brand engineering and visibility should be out of intelligence by those well-trained and highly qualified. That's what placed one of the most popular/successful local telecommunication brand in the limelight.
As it invested in employing the top-notch, most qualified and well-experienced experts/graduates in their Web development, brand digitalisation, brand messaging and brand networking. You can do the same by infusing the same in your brand visioning strategy and daily activities.
This should have a space in your business plan so as to keep on remind and refer to in the growth processes.
This is then followed by coming up with brand supporting systems as part "Software" brand mix. Remember the synergy rule as discovered to be an advantage of well-tailored and systems. The same applies in coming up with a strong brand mix for our entrepreneurs. We have the potential to be global through brand integrations that start from ownership, conveyance, assessment and delivery (to the final recipient who is the customer). Most of the time we concentrate on strengthening only one aspect of these connectors. It limits brand extensiveness and its ability to position/reposition the business as a first choice. The owner can come up with a well-blended spectrum but if not shared with the sellers/agents and formfitting lifestyle of brand users then it will be all in vain. There is need to come up with a checklist for a regular brand-system monitoring which then transforms to a brand value chain assessor. Traditionally it was just a matter of having matching colours and logo then a sell. Now we should go beyond to continuously develop and manage systemic branding in order to perfect the mix. Especially in this age where the same philosophy has been discovered to be more catalytic in dominating competitors power. Let's do it too!!!
We have started it, we assess and upgrade together towards an effective S.P.E.L.T brand mix for entrepreneurship. In our next editions we continue with the other elements. Till then I leave you to reflect and adjust.
Till then we reflect and close gaps.
Dr Farai Chigora is a businessman and academic. He is the head of business science at the Africa University's College of Business, Peace, Leadership and Governance. His doctoral research focused on business administration (destination marketing and branding major, Ukzn, SA). He is into agribusiness and consults for many companies in Zimbabwe and Africa. He writes in his personal capacity and can be contacted for feedback and business at [email protected], WhatsApp mobile: +263772886871, Website www.fachip.co.zw
Related Topics