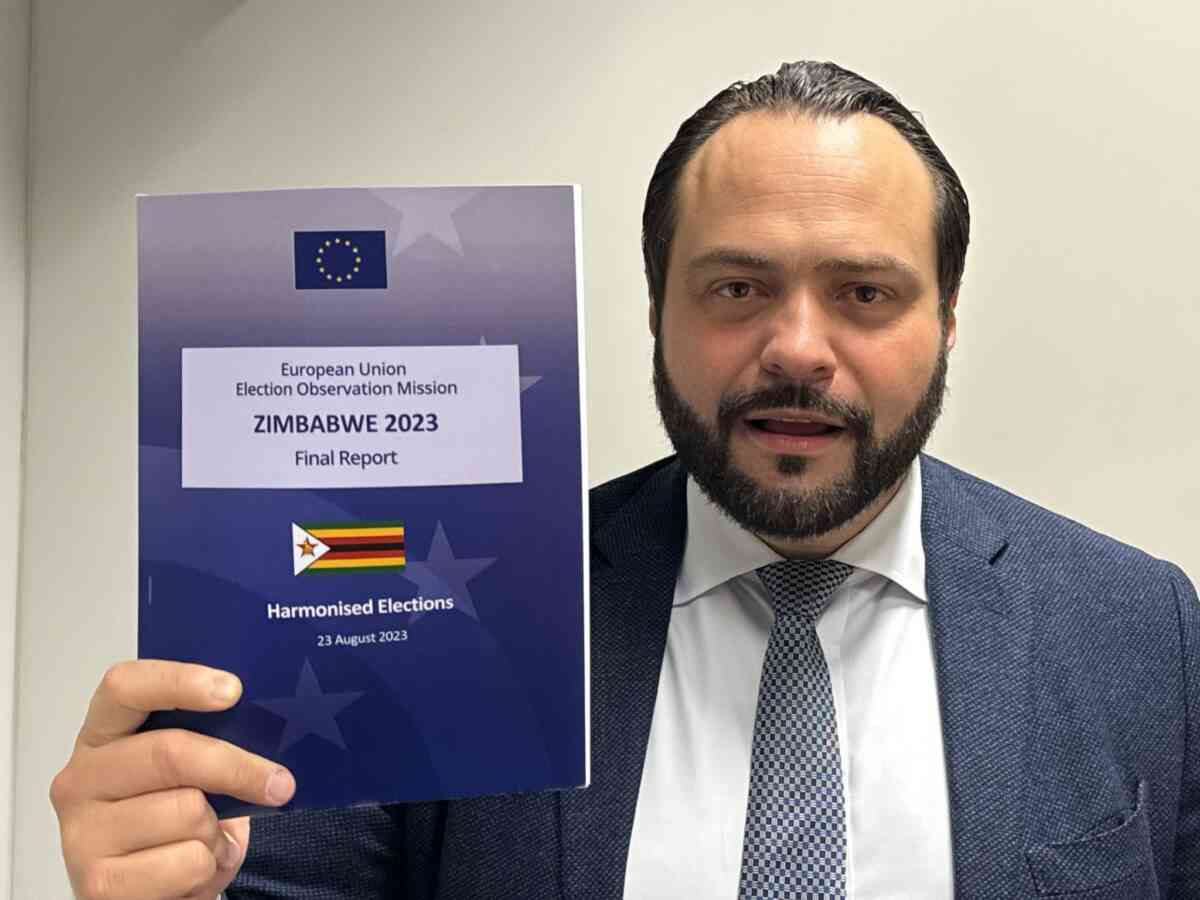 As expected, the European Union Election Observer Mission (EOM) to Zimbabwe's August 2023 elections final report is highly critical of the way the polls were conducted.
The EOM report was released in Brussels on Friday after the Zimbabwe government refused to give permission to the mission to return to Harare as previously agreed.
President Emmerson Mnangagwa's government has not taken kindly to criticism by foreign observers, including the Southern African Development Community (Sadc), that found the election process to be deeply flawed.
The EOM report says the Zimbabwe Electoral Commission (Zec), the shadowy Forever Associate Zimbabwe (Faz), judiciary and the police colluded to give Mnangagwa and his ruling Zanu PF an unfair advantage in the polls.
Fabio Massimo Castaldo, who headed the mission, said the way the institutions conducted themselves was in violation of regional election standards.
More pointedly, Castaldo noted that: "The procedures during voting were largely flawed as noted by EU EOM observers, but some important processes, such as the public posting of polling station results protocols were not consistently implemented, especially during the counting.
"The judiciary played a key role in the process. The acute lack of confidence expressed by many interlocutors in the judiciary raised concerns about the role of the courts in settling electoral disputes and on public confidence in its rulings."
The report also criticised laws passed by Mnangagwa's government that it said had constrained civic and political freedoms as well as eroding the separation of powers.
In a nutshell, the EOM findings were not very different from those of the Sadc Electoral Observer Mission (SEOM) that was led by former Zambian vice president Nevers Mumba.
Mnangagwa's government fought viciously to ensure that the adverse SEOM report is not tabled at an extra-ordinary Sadc summit held in Angola last month.
Some government officials resorted to attacking Zambian President Hakainde Hichilema, who appointed Mumba in his capacity as the chairperson of the Sadc organ on peace and security, to head the SEOM.
Hichilema was accused without any shred of evidence of fronting western regime change interests in Zimbabwe.
It was apparent though that the smear campaign was meant to deflect attention from the foreign observer mission reports on the elections whose conduct severely dented Zimbabwe's democratic credentials.
Instead of burying their heads in the sand like ostriches, those found to have compromised the integrity of the elections must use the reports by the EOM and SEOM to correct their ways.
Related Topics