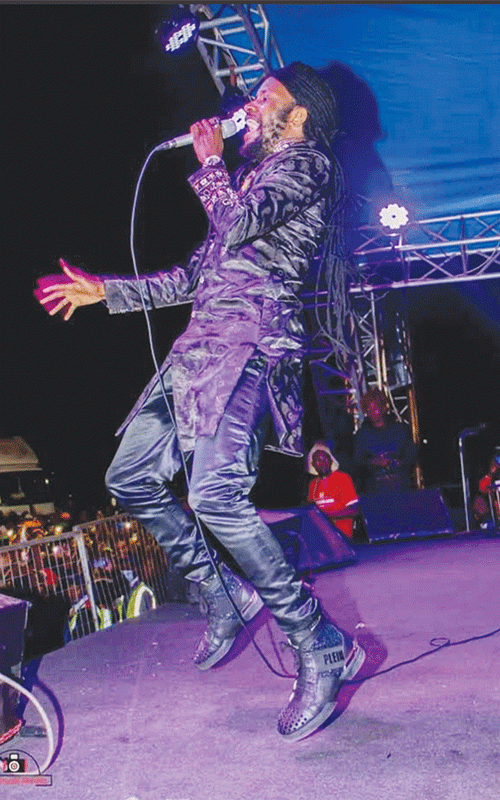 ARTS, Youths and Sports deputy minister Tino Machakaire has defended singer Winky D after an onslaught of attacks on social media by Zanu PF affiliated groups and individuals.
After the release of his politically charged and social commentary album, Eureka, Winky D was accused of "using" young artistes to advance a regime change agenda. Holy Ten sensationally "regretted" working with Winky D claiming their song Ibotso was now being dragged into partisan politics.
Zanu PF director for Information and Publicity Tafadzwa Mugwadi came out guns blazing accusing Winky D of being sponsored by the American embassy to produce an album that speaks of social and economic decay.
A Zanu PF-affiliated group, led by Mike Chimombe went a step further to hold a press conference calling for the ban of Winky D's music on radio stations and from all performances claiming his music causes alarm and despondency within the 'peaceful' Zimbabwean youths.
In a statement, Machakaire, who is also Wedza South MP urged political groups and the public to desist from fighting Winky D.
"All I am saying is let us not fight artistes (Winky D), let us respect their art and respect their opinions so long as it's within their constitutional rights," Machakaire said.
"President ED Mnangagwa is saying no to violence, yes to peace.
"We are advocating for political groups and the public in general to stop fighting Winky D, we do not fight with people, but relate with people, we are saying that our doors are always open for artistes or young people who have grievances. We are one people."
Winky D has not responded to any of the attacks.
However, he thanked all contributing artistes and fans for a warm reception of the album.
"The Eureka music ship has now reached its destination," he posted on social media.
"We will never take for granted diligent musical efforts by all the artistes who featured on the album, we indeed learnt a lot from each other's vibes.
"Heartfelt appreciation is due to the instrumentalists, producers and engineers of the album who continued to offer a dependable work culture, their attention and dedication were such a blessing.
"And to you, the music community, whose hearts, minds and souls were the destination; your response to the music continues to show that you truly are a music community of the highest order and pedigree.
"I hope that Eureka Eureka touched your hearts and souls on the purest spiritual, emotional and physical heights and depths."
Songs that have political and social undertones are Vafarisi, Ibotso and Kutonhodzwa kwa Chauruka.
Related Topics