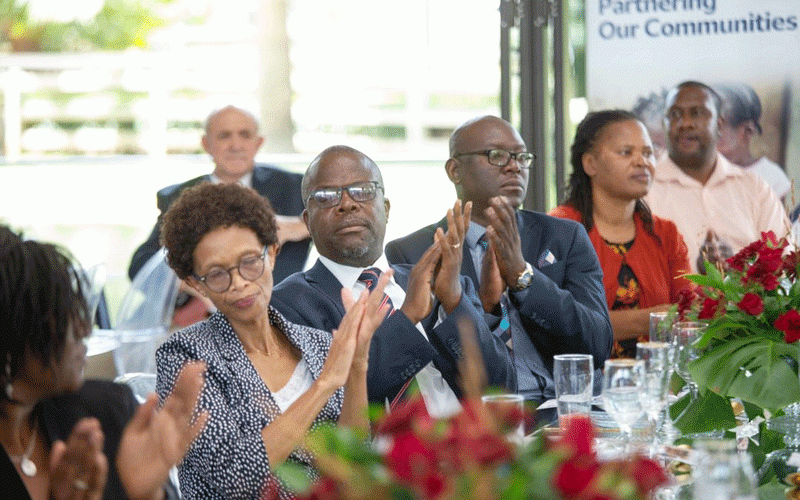 Leading financial products and services provider CBZ Holdings (CBZ) has launched a charitable foundation which seeks to support three charitable pillars and causes that promote health, education and vulnerable communities in the country.
The Zimbabwe Stock Exchange-quoted financial institution launched the foundation with the aim of promoting public health, educational opportunities, particularly in under-served populations and to provide support to vulnerable communities.
The CBZ board of directors has approved an initial up-front endowment of up to 1% of sustainable profit for the CBZ Foundation, which will provide grant funding to non-profit organisations to achieve measurable impact for the betterment of the people and country of Zimbabwe.
"CBZ Holdings through this foundation is committed to making corporate responsibility a critical part of who we are and what we do with a sense of purpose," said Matilda Nyathi, group executive marketing and corporate affairs.
"For over 40 years, as CBZ we have put together programs to make a transformative positive impact on human lives through our support to various charitable causes.
"We were humbled to be able to have played a critical role over the years with various donations to key institutions and organisations and we view CBZ's work as only just beginning.
"On behalf of our growing team, partners and shareholders, we are determined to extend CBZ's societal impact through the formation of the CBZ Foundation."
CBZ Group CEO Blessing Mudavanhu said corporate social investment had a positive impact on those in need, a key ingredient to national development.
"We need to embed that sense of corporate citizenry in our day-to-day activities to make sure that we promote ubuntu, a concept which we will always endeavor to be part of our DNA, our culture as we scale up," Mudavanhu said.
Related Topics