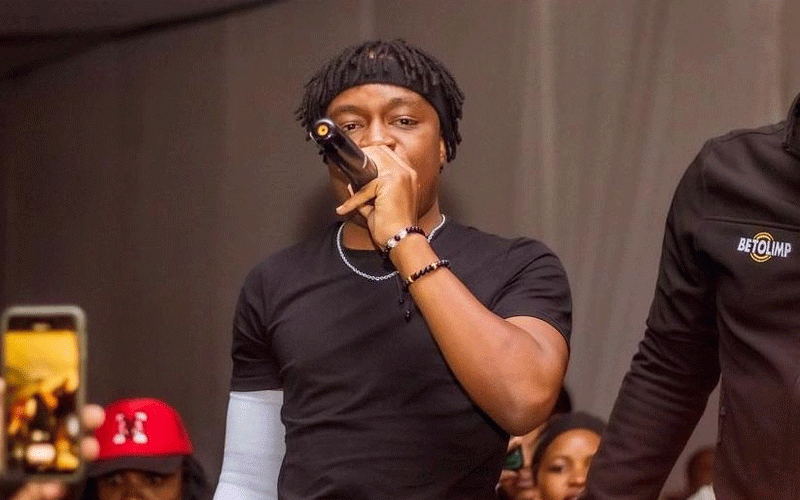 CONTROVERSIAL young rapper who is never shy of speaking his mind has described the newly released albums by fellow artistes as a "disappointment".
Holy Ten makes the sensational sentiments following the release of Jah Prayzah's double album Chiremerera and Maita Baba as well as Winky D's Eureka Eureka.
In a video posted on social media, Holy Ten announced that he will be releasing a new album on May 26, which he collaborated with Michael Maggz.
"On May 26 we are releasing a new album titled 'The New Bhundu Boyz', by Holy 10 and Michael Magz," Holy Ten said.
"We sat and cooled down, listening to recently released music and we were disappointed then we decided to give people something."
The artiste has been on a roll, taking a dig at almost every one in the industry. Recently he took jabs at Winky D, Ti Gonzi, Enzo Ishall, Voltz JT, Saintfloew and many other artistes.
The self-proclaimed best musician in Zimbabwe said he had no reason to be humble and will continue speaking his mind.
Some followers insinuated that Holy Ten was taking an aim at Jah Prayzah who released two albums last weekend.
"I like Holy Ten music but he can only dream to get to Jah Prayzah's level," commented a follower.
Related Topics