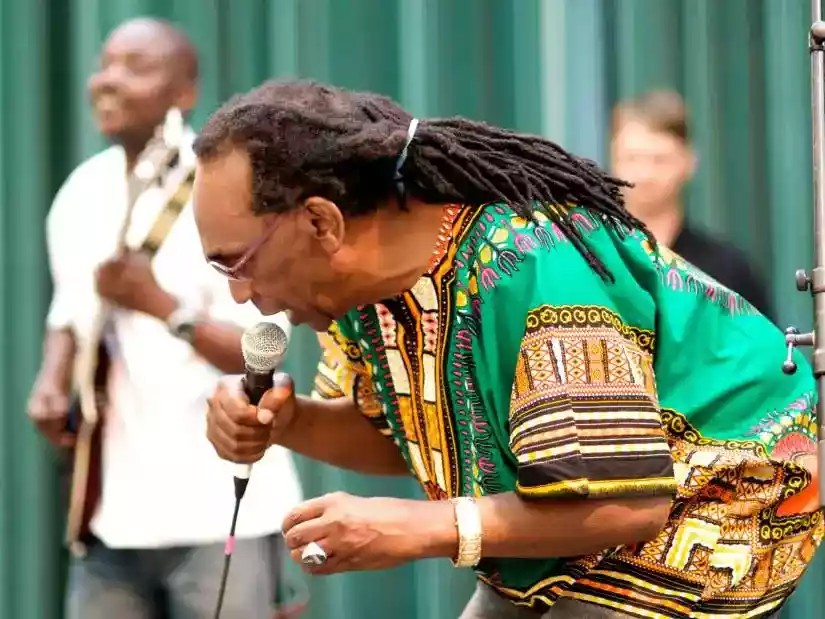 LEGENDARY Chimurenga musician and pioneer Thomas "Mukanya" Mapfumo says the current crop of Chimurenga artistes has a mammoth task of preserving the genre by being original.
Mupfumo's sentiments come after the genre was added to the Grammy Awards.
Chimurenga music is a Zimbabwean popular music genre coined and popularised by the United States-based Mapfumo, which features the mbira instrument.
Chimurenga is a Shona word for liberation struggle, which entered common usage during the wars against colonialism in Zimbabwe.
"The current crop of artistes is playing good mbira instruments, but fall out on creating their own music," said Mapfumo.
"I have listened to a lot of emerging artistes, they are good but they should start composing their own music. I have watched many perform renditions of my songs and other people's songs.
"The genre should move on, it should be driven by new songs and new performances. These new artistes should be original to preserve the genre."
Mapfumo said the Grammy Awards recognition is a "proud moment" for Zimbabweans and they should take it seriously.
"It's a proud moment for Zimbabwe to have the Chimurenga genre added to the Grammy Awards," he said.
"It is good to be recognised worldwide, it's a proud moment to be able to raise your country's flag high.
"It's always good to see the world recognizing and acknowledging the Zimbabwean sound and culture at a world stage.
"We have been put on the world map where different musical sounds and cultures are exhibited and ours gets to be recognised, it's a great achievement we should not take lightly."
Mapfumo added that artistes should exhibit originality in their craft.
"I have also emphasised on the importance of originality in music, and this is a clear reflection of what I always say," he said.
"One has to have an original sound ad culture which identifies with them.
"We can't inherit hi-hop sound and culture and expect a Zimbabwean rapper to stand out in America where every kid at every corner is doing the same thing and have what they call mixtapes.
"The world should identify you as who you are through your sound, culture and tradition."
Grammy Awards, which are powered by the Recording Academy, added three new categories namely Best African Music Performance, Best Alternative Jazz Album and Best Pop Dance Recording which will be officially introduced at the 66th Grammy Awards.
The best African Music Performance category includes the Afrobeat, Afro-fusion, Afro Pop, Alte, Amapiano, Bongo Flava, Genge, Kizomba, Chimurenga, High Life, Fuji, Kwassa, Ndombolo, Mapouka, Ghanaian Drill, Afro-House, South African Hip-Hop, and Ethio Jazz genres.
Related Topics