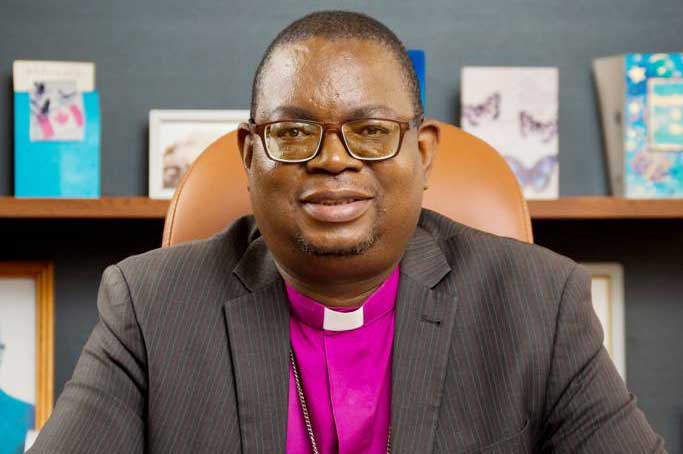 BY KENNETH NYANGANI The Anglican Diocese of Manicaland is keen to improve the quality of education in the country by refurbishing school infrastructure.
The church has announced plans to privatise its mission schools to improve the quality of education, a move that is set to empower local children by giving them scholarships among other benefits.
Most of the schools run by the church also attract experienced personnel.
Manicaland Bishop Eric Ruwona has been applauded for taking a bold stance to improve education in the county.
Diocese-run schools are some of the country's best performers when it comes to academic results and these include St Augustine, St Faith Mission, St David's Bonda High, and St Annes Goto.
Enrollment has also given authorities at the schools headaches as thousands of parents flock the schools to seek quality education.
The church runs 54 schools in Manicaland province.
Diocesan secretary Edmond Samutereko last week told Standard Style that the schools have an attractive education policy.
"As a church, education is one pillar of our strength," Samutereko said.
"Through our Bishop Eric Ruwona we have done extremely well in improving the quality of education and the testimony is there.
"We have been getting positive passing rates over the years. We have been refurbishing some of our schools so that pupils learn in a good environment.
"Bishop Ruwona has undying love to improve the education standards in Manicaland province and the country at large. He is always on the ground."
Ruwona recently told this publication that he was proud of his schools.
"I am a proud head of the church, thanks to our education development as our schools performed well in the final O' Level and A' Level last year," Bishop Ruwona said.
"Our schools did very well, thus St Faith, St Augustine and St David Bonda high schools,  among others.
"The schools really raised the church's flag very high and we want to thank our teachers and headmasters for their sterling work."
Related Topics