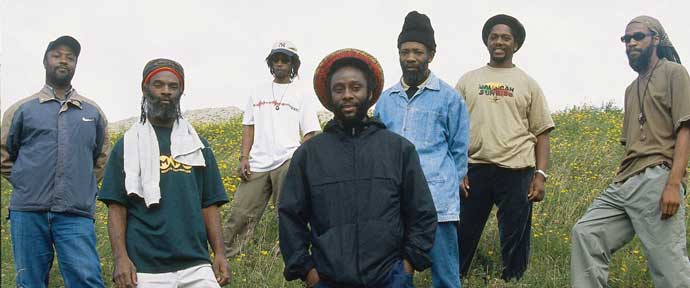 By Fred Zindi According to the Concise Oxford Dictionary, the term "culture" means "the way in which a nation defines its type of intellectual development or civilisation."
Alternatively, culture is defined as the ideas, customs, and social behaviour of a particular people or society. From this definition, it is difficult to define what the Zimbabwean culture is. This is perhaps why after 44 years of independence the country does not have a solid cultural policy. Or is it because the authorities have never taken culture seriously?
Following one's culture (if we know what it is) is very important to the development of a nation.
In 1982, a British based Black band called Misty-In-Roots came to Zimbabwe to give a performance at independence. The one performance ended up in over 50 performances as the band fell in love with the country and decided to stay longer. In a way, it did influence the youth culture in this country.
I asked Clarence Baker, who was the band's manager, why they had decided to stay longer. His response was "As black people in the diaspora, we have always been fascinated by the African culture. This is one opportunity for the group to learn about it so that when we go back our black youths in England, they understand better where they are coming from. We have an organisation known as People. Unite. How can we unite people if we do not know their backgrounds or what we are talking about. How can we tell the Africans to unite when we have never had the African experience?" I thought that was a reasonable and justifiable explanation.
Indeed when the band left Zimbabwe towards the end of 1982, they only spent a few months in England and made another tour of Ghana. This is how they felt about integrating what they referred to as the Babylonian system with African culture. They even wrote a tune which went something like this:
 "I know you know your culture
But you acting like a vulture.
You really don't understand'.
And another one entitled West Livity with the following lines:
Your culture is not inferior
Naturality is best
Obviously you are mistaken
To be desiring, Westlivity.
Apart from learning about Zimbabwean culture, the other motivating factor that made Misty-in-Roots stay in Zimbabwe for a long period was the fact that they came to the country soon after Bob Marley had been and their first four concerts were completely sold out.
There was certainly an exchange of cultures. While these western musicians had also come to learn about the African culture, Bob Marley and Misty in Roots brought into Zimbabwe the Rastafarian culture. Many curious Zimbabwean youths wanted to know more about this new culture.
They stopped eating meat, started to grow their hair into 'dreadlocks' and even formed local Rasta groups who would meet every now and again to 'reason' about the philosophy of Marcus Garvey. Some of them even started to smoke ganja as part of this philosophy. So, a culture,which became part of the Zimbabwean culture among the youths but was never taken seriously by the authorities became prevalent in Zimbabwe's townships.
Since 1980, there has never been a ministry of Culture in this country.
The closest have been the ministry of Youth Sport and Recreation or ministry of Youth Sport and Culture suggesting that culture is peripheral to government core business.
As a matter of fact, culture plays a central role in creating and enabling sustainability, influencing the human, social, and economic sides of development. Yet, the cultural aspect of development is too often ignored or sidelined in government policies and strategies. The impact that culture can make on generating sustainable economies, societies and systems of governance is underestimated or not even taken into account. Culture needs to hold a  stronger place in the implementation of the current global development agenda.
How can culture and sustainable development be better integrated?
It is about time now we recognise the proper value of culture as the fourth pillar  of sustainable development and that neglecting culture will go to the detriment of the economic, social, and environmental dimensions as well.
In 1988 the late Stephen Chifunyise, Oliver Mtukudzi, Cont Mhlanga and I, were tasked to draft a culture policy by Titus Chipangura, the then director of National Arts Council of Zimbabwe and we put together a white paper which was presented to parliament, but we never heard what happened to that paper after. This suggested to us that nobody took it seriously.
As a matter of fact, a draft cultural policy came out years later with the assistance of Unesco. In it, several clauses such as shown below came out.
To create a culturally vibrant, cohesive and progressive Zimbabwean society where various forms of arts, culture and expressions thereof serve to showcase as well as celebrate the nation's diverse heritage;
To create an enabling environment that allows for inclusive, equitable and energetic participation by all Zimbabweans in the arts, culture and heritage sectors for greater social cohesion, economic empowerment and nation-building;
To give due recognition to the distinctive nature of cultural activities, goods and services in the country as well as acknowledge them as vehicles of identity, values, meaning, socio-economic empowerment and nation-building;
To encourage individuals, groups and communities, state as well as non-state actor institutions to contribute towards safeguarding Zimbabwe's culture, artistic expression, tangible as well as intangible heritage for posterity;
To strengthen the role that Zimbabwe's rich national heritage and culture, premised on the virtues and values of Ubuntu/Unhu, could play in the nation's growth and sustainable development.
To what extent this Draft Cultural Policy has been executed is anybody's guess. The only cultural centre I know was established by the Mudzi Resource and Cultural Centre under The Better School Programme in Mutoko and it was run by musician, the late Cuthbert Maziva. But that centre as far as I know was isolated to Mutoko only. The country should spread its diverse culture throughout Zimbabwe.
Zimbabwe should by now recognise that culture is one of the mainsprings of development. It should also acknowledge the important need to consider the cultural aspects of development as being just as important as its more economic aspects. The imperative therefore is for all Zimbabweans to fully participate in and enjoy the country's heritage and culture, as well as the artistic expressions such as music thereof. It is in society's unfettered participation that sources of livelihood will be positively affected resulting in better economic activity of each community.
The Draft Cultural Policy acknowledges that cultural identity and diversity are rich assets for individuals and societies within the country. In order to fully benefit future generations, the protection, promotion and maintenance of cultural identity and diversity are essential requirements for sustainable social and economic development.
This, therefore, is inevitably the basis for supporting the deliberate integration of culture in Zimbabwe's development policies at all levels, for the creation of conditions conducive to sustainable development as well as to foster aspects relating to the protection and promotion of the diversity of cultural expressions.
A simple question one should ask is about the genre of modern Zimbabwean music. You will come up with different answers including Zimdancehall when we all know that Dancehall is a Jamaican genre. If you ask a South African, they will tell you their modern music is Amapiano. Ask a Nigerian, they will also tell you that their music is called Afro-beats?
Where  is the Zimbabwean culture, if any, going now? Where are we going as a nation? Indeed, neglecting your own culture is detrimental to the development of the nation.
Feedback:frezindi@gmail.com
Related Topics