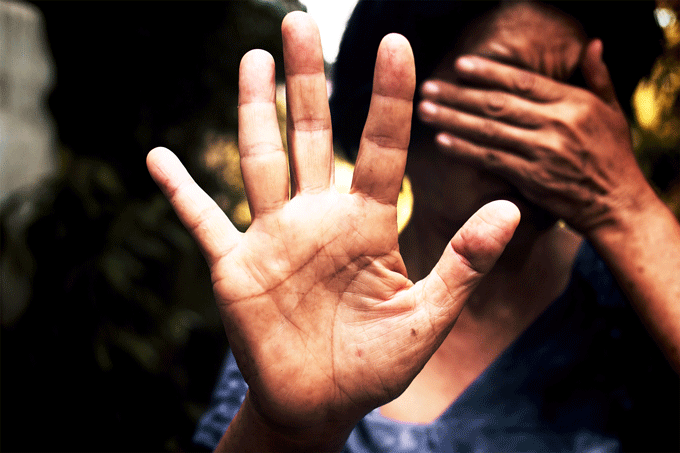 By Raymond Millagre Langa
Every year around late November and early December the world is premised on the discussion and commemoration of the 16 Days of Activism Against Gender-based Violence. It is the time when every stakeholder becomes actively involved in the quest to speak out against all forms of gender based violence.
The artistes and different creatives are also involved in speaking the language of activism during the 16 days of gender activism.  But this then disappears and is forgotten soon after the stipulated 16 days of activism against gender-based violence (GBV).
It then raises questions whether some organisations that are only visible during the 16 days are in it for the funding because GBV awareness must be an everyday thing.
For artistes to constantly produce art that educates on GBV is generally a good cause as we witness the scourge of gender based violence in the everyday of lives.  If education on GBV issues comes from the voice of the artist, the message becomes even more accentuated as artists are can influence behavior change through music, sculptor, poetry, drama and other forms of art.
The reality is that the fight against all forms of GBV is something that has to be made an everyday cause with no need to have specified days that are meant to raise awareness on the issue. In our everyday circumstances, the tales of GBV are reported in the media and even social media platforms, where women and girls are badly beaten, or even murdered during violence.  We also read about men that are victims of gender-based violence.
However, it is not every day that we hear messages encouraging people to fight all forms of GBV.  In our context, activism against GBV is merely a seasonal and sponsored issue, which makes the whole cause fail to bear fruits. The fight against GBV has to become an action based phenomenon all year round, which means that artists have to be on the ground as stakeholders, pushing for solutions to this scourge.
The challenge with 21st century activism is that it remains theoretical and never action based.  There is only speaking out against the scourge, without taking serious action to ensure that children from a very young age are educated about GBV and its negative effects on society.  The prevalence of GBV is a result of a society that is not adequately educated about the need to respect all genders and their roles.
Real gender activism is engraved in understanding that both men and women are susceptible to GBV.  We also need to acknowledge that women are the most affected by the GBV scourge.
Therefore, when making every day activism against GBV it has to be understood that the discussion of gender issues firstly has to encompass all genders. The misconstruction that it is a female issue is oriented with how society puts a bias towards making gender activism understood only as a feminist oriented activity yet men and their voices too can play a role in enhancing the fight against GBV.
The inclusion of men in GBV activism thus has to start from the socialisation process within the household and the school set up where both young boys and girls are taught to mutually respect each other and to resolve conflicts amicably.
Both men and women have different needs, but society needs to understand that women have their special and specific needs which make them biologically susceptible to the scourge of GBV.
Everyday there is need for active involvement of both men and women in the fight against GBV, especially in the context of African societies that remain very patriarchal and male dominated, resulting in the woman being looked down upon.
The artist has to come up with edutainment projects that speak out against GBV every day. In as much as we sing or write, or produce visuals that speak of love, let us also remind society of the need for mutual respect between men and women. It is also imperative for organisations and different stakeholders to offer gender sensitive training to creatives so that they understand the importance of gender issues which remain very important, especially within the 21st century which comprehends the centrality of the rights based approach to development.
Raymond Millagre Langa is a musician, orator, writer, development advocate and the founder of Indebo Edutainment Trust. Follow Millagre Ray Langa on Facebook @Millagre Ray L, email:  Millagrepapaito@gmail.com;  indebotrust@gmail.com
Related Topics