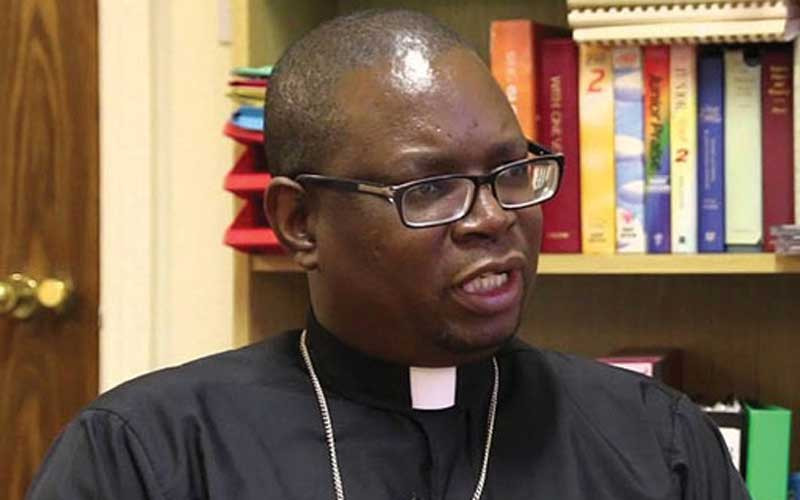 As the country braces for the Easter Holiday slated for early next month the Anglican Diocese of Manicaland has said its preparations are at an advanced stage with the commencement of the Holy week this Sunday.
The preparations will start with Palm Sunday which is the Sunday before Easter that begins the Holy week which is celebrated annually by the church.
The Easter Holiday is set to start on the 7th of April to the 10th of April.
Anglican Diocese of Manicaland Bishop Eric Ruwona said Holy week starts on Sunday.
"We are starting our Holy week on Sunday just before the Easter Holiday, preparations are at an advanced stage in all our churches across the Manicaland province, our church takes our Holy week seriously and we have been doing this annually," Ruwona said
"Palm Sunday is the Sunday before Easter that begins the Holy Week. It is the day that we remember and celebrate the day Jesus entered into Jerusalem as Saviour and King. As Jesus rode a donkey into the town of Jerusalem a large crowd gathered and laid palm branches and their cloaks across the road, giving Jesus royal treatment. The hundreds of people shouted, praising him," he added
The diocese secretary Edmond Samutereko who runs the day to day business of the church weighed saying they are ready for the Easter Holiday.
"We are happy with our preparations through the guidance of our Bishop Eric Ruwona and we are ready and our Holy week start on Sunday," he said
Ruwona last year gave a lifeline to the backbone of the church, the Mother's Union, after donating money for mothers to start projects to sustain their livelihoods.
Related Topics