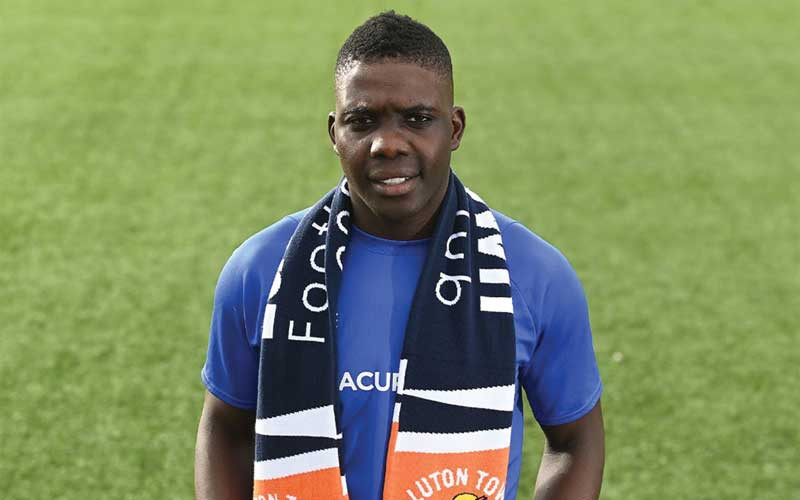 HALF a loaf is better than nothing, so they say, and Marvelous Nakamba will be delighted to have completed a move to Championship side Luton rather than having no team at all.
Nobody faults or blames Aston Villa for letting Nakamba go because the Championship — which is the second tier competition in England — and top leagues in Belgium, Holland, Austria, the Czech Republic, Croatia and Denmark, is where he belongs and not the EPL.
That small and struggling Premiership teams like Bournemouth and Nottingham Forest did not look at him when he was on sale tells of the low value that Nakamba now holds in English football.
Since moving to Villa Park from Belgium's Club Brugge in 2019, Nakamba failed to justify why the Birmingham-based Premiership side paid around US$11 million for his services.
Aston Villa are not only a football team but a business and they expect the best from their employees whom they pay huge wages week-in and week-out and Nakamba did not give them what they required.
Unlike at Vitesse and Club Brugge, Nakamba appeared lost at Villa, unsure of himself, and did not do good; the job of coach Dean Smith who signed him from Club Brugge and later Steve Gerard who gave him regular chances in the first team.
Nakamba also disappointed the thousands of Zimbabweans who went shopping for his number 11 jersey when he signed for Villa in support of what they thought would be an eventful journey.
Whenever Villa played in 2019, Zimbabweans packed drinking places and sports clubs to watch Nakamba play only to be met by those losses of possession, wayward passes, and early substitutions.
That he even volunteered to surrender that number 11 jersey to a new team-mate and took jersey number 19 instead, clearly shows that the Zimbabwean had long back resigned to fate.
It should also be noted that even when donning the Warriors jersey, Nakamba failed to exert that influence and was overshadowed by South Africa-based Khama Billiart and Knowledge Musona who was based in Belgium.
If we have to call a spade a spade, players from unfashionable leagues contributed more to the Warriors' cause compared to Nakamba, who was coming from the most followed football league in the world.
The question is how could a player who had been so influential in Holland for Vitesse and so controlling for Club Brugge in Belgium, lose form to the extent of becoming unrecognizable in the EPL?
Was Nakamba overawed or overwhelmed by playing in the EPL and for that matter earning such a huge figure as 65 000 pounds-a-week?
In as that may, leaving Aston Villa does not mean the end of the world for Nakamba, who at 29, still has the time to prove a point to those who have always doubted his worth.
He does not have to hang his head in shame for after all he played in the Uefa Champions League with Club Brugge where he made his mark in international football.
England-based Zimbabwean sports journalist Admire Muhimeke thinks Nakamba just needs a change of environment for him to regain his self confidence.
"Nakamba is an all round defensive midfielder who can fit in any team in the world. His confidence was knocked down by the events at Aston Villa and I think he needs a change of environment. He should probably go back to Belgium or any other league that is not in England. Even Scotland would do him good," suggests Muhimeke.
Whatever the case is, Luton presents the Zimbabwean with the chance to show the real stuff he is made of in order to attract serious offers when his loan deal at Luton eventually expires.
Surely, Nakamba could have been attracted to England by the huge weekly earnings but his type of play did not and does not suit the English style of football.
What, however, he should know is that he can still get a club bigger than Aston Villa outside England but at a lower wage. What is important for him is to play football regularly at a higher level than getting a huge pay while seated among the fans.
When his loan deal runs out at Luton, Nakamba should move out of England and go to a club where he will be able to impose his influence once again — English football is not for him.
For your comments, views, and suggestions mkariati@gmail.com or WhatsApp on 0773 266 779.
Related Topics