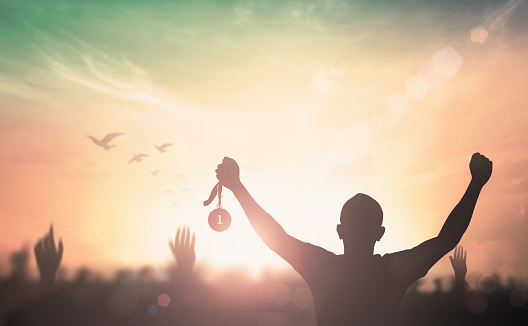 BY TIM MIDDLETON
THERE have been many occasions when individuals and teams have snatched victory from the jaws of defeat – Manchester United's victory over Bayern Munich in the 1999 Champions League Final may rank as a perfect example though their neighbours across the city may prefer to highlight winning the Premier League title with the last kick not just of the game but of the season in 2012.
Those sides won those games; their opponents did not lose them. However, if we were to change the order and consider occasions when individuals and teams have snatched defeat from the jaws of victory, we may well find many contenders.
Jana Novotna, a tennis player from the Czech Republic, was cruelly nicknamed 'No-No Novotna, the lady from 'Choke-Oslovakia' after letting slip a 5-1 lead in the final set of the 1993 Wimbledon Final against Steffi Graf, while South Africa cricketers were seen to be 'chokers' in losing the semi-final of the 1999 World Cup against Australia when in a dominant position.
Greg Norman in the 1996 Masters (holding a six-shot lead but losing by five shots) and Jean van der Velde in the 1999 British Open (needing only a double-bogey six at the final hole for victory only to lose in the play-off) are prime examples of golfers being accorded this dreaded award.
Boxing offers ample opportunities for sportsmen to come back from the metaphorical dead and to give meaning to the old and obvious adage that "it's not over till it's over" (or as some have it, "Till the fat lady sings"). In two of their legendary heavyweight fights, Tyson Fury was knocked down twice by Deontay Wilder, yet the first bout ended in a controversial draw while Fury won the second by himself knocking out Wilder.
The comments made by the boxers after the fights were revealing and interesting. In the drawn first fight, Fury claimed that "I got knocked down twice but I still believe I won the fight. The world knows I won the fight" while Wilder argued that "I think with the two knockdowns I definitely won the fight". On the second occasion, Fury declared, after knocking out Wilder having been knocked down twice by him earlier, that "I never thought 'This is over'."
Defeat and victory are often millimetres or moments apart, not to mention meanings apart. Sports writers love to refer to Pyrrhic victories of teams where the team may have won but they have done so at a huge cost, perhaps making the ordeal to win not worth it, being so-called after Pyrrhus, a king of Epirus defeated the Romans in 279 BC but lost many of his troops.
In sporting terms that may equate to a side winning a semi-final match but losing their star players for the final through suspension (after a booking or sending-off) or injury, all of which reduces the side's chances of winning the next match or going on to win the more important league. The sense of achievement is minimised. Victory may in truth mean defeat.
In contrast, we may recognise that a loss may in fact be advantageous as it may lead to subsequent victories. Sometimes, we may well understand, a defeat has been the trigger for many more victories so we should not begrudge or bemoan the defeat. Defeat can indeed mean victory.
Not only do we hear of Pyrrhic victories but there are also moral victories, where even a team that has been defeated can claim victory and can argue they are in fact the winners. They may have lost, they recognise, but they did not cheat in order to do so, thereby maintaining the high ground. They may have gained more respect by the manner in which they lost than those who achieved the victory.
We do well to remember (and to teach our children) that it is not over till it is over, that we have not necessarily lost even in defeat or failure. We may lose the battle but win the war; we may lose the match (against our title rivals) but win the league (above the same title rivals).
Perhaps we might speak of a 'Tennysonic' victory if we adapt the words of the poet Alfred Lord Tennyson to say that it is better to have played (Tennyson said "loved") and lost than never to have played ("loved") at all; sometimes it is better to lose, as it can shape the way we handle the future.
After all, if we are thinking of only winning in sport, if we are only thinking of the here-and-now, we are, as the saying goes, perhaps more to be pitied than others.
Even if sport cannot quite reveal it, the Easter message reminds us that it is not over until it is over ("It is finished"), that what appears to be a tragic defeat ("He saved others but He cannot save Himself") may in truth lead to a glorious victory (seen in an empty tomb) with so much more in store. This article is now over but the words go on.
Tim Middleton is a former international hockey player and headmaster, currently serving as the Executive Director of the Association of Trust Schools Email: ceo@atschisz.co.zw
Related Topics