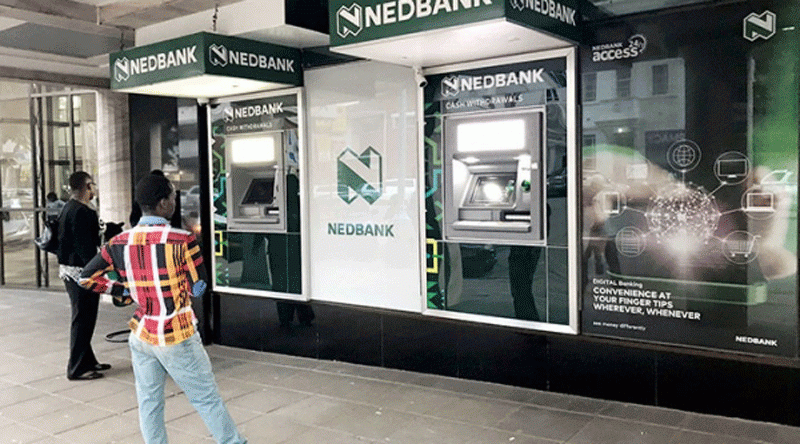 A NEW programme initiated by C-Trade and financial services firm Nedbank will help improve people's understanding of capital markets and improve financial inclusion in Zimbabwe, an official with the bank said this week.
Nedbank head of treasury Latifa Kassim said the programme, which is called C-Trade Fantasy — play, learn and invest, will be important in the country's goal to cascade financial inclusion down to youths.
C-Trade refers to a trading platform for securities.
Several surveys have revealed that most people are not well versed with capital markets and securities trading, and this has limited their investment options and their opportunities to have financial security.
"C-Trade Fantasy programme, which will run for six months with Nedbank's involvement (and provide monthly prizes to successful participants) will help educate the youths on prudent practises around investment decision-making and risk management," Kassim said in a speech at the launch on Tuesday.
"C-Trade Fantasy provides an exciting new programme meant to allow adult Zimbabweans and our youth the opportunity to gain greater insights around capital markets, investment decisions (how they are made) and to participate in securities trading.
"Because C-Trade is a mobile and internet-based product, it allows easy access to investors across the board. Such innovation ties in neatly with strides the banking sector in Zimbabwe and particularly Nedbank have made in providing innovative products and services that can be enjoyed from anywhere at any time and just at a click of a button," she added.
Essentially, Kassim said financial services through Nedbank were now accessible to everyone through internet and mobile banking platforms.
"As Nedbank we applaud and support the C-Trade Fantasy initiative, as it helps deepen the financial services sector," she said.
"As money experts who do good, we take every opportunity to help people 'see money differently'. The C-Trade Fantasy provides an exciting avenue where one can play, learn and invest.
"Our hope is that through increased awareness (financial literacy) created via this programme more and Zimbabweans will start to realise that there is great value in formalising their financial transactions (financial inclusions), where investments can actually take place across the different investment classes," Kassim said.
There has been a significant push towards financial inclusion in Zimbabwe since 2016, under a Reserve Bank of Zimbabwe (RBZ) strategy to improve transacting and investments through digital platforms.
Two weeks ago, the RBZ said the number of financially included Zimbabweans reached 83% this year, but still below a 90% target that it had set.
This translates to about 12,45 million Zimbabweans who are now on banking platforms through various systems including mobile money.
RBZ deputy governor Jesimen Chipika attributed the surge to a robust mobile money transfer system but said authorities were worried by the slow pace of financial inclusion in Matabeleland provinces.
In a presentation at the inaugural Zimbabwe Annual Investor Forum in Harare, organised by the Zimbabwe Independent in partnership with PiggyBankAdvisor, Chipika said the transformation was bolstered by the National Financial Inclusion Strategy rolled out by the RBZ in 2016.
She acknowledged that 83% fell short of target but said authorities were happy with the inroads.
"Financial inclusion is now at 83% against a target of 90%," Chipika said, while sharing results of a new Finscorp survey.
"The 90% was a bit ambitious but we are happy that we are now at 83%, we are doing well," she said, noting that the financial inclusion rate was as high as 93% in urban areas.
Chipika said the survey revealed that the most banked provinces were Bulawayo and Harare, two of Zimbabwe's metropolitan settlements.
Rural areas were riding on mobile money platforms, the RBZ chief noted.
She said more effort was still required to improve financial inclusion in Matabeleland North and South provinces.
This is likely to be a key highlight in the second phase of the National Financial Inclusion Strategy, which will be launched soon, Chipika told the conference.
She said improved financial inclusion would be crucial in ironing out inequities between rural and urban populations in Zimbabwe, which she traced back to colonial times.
"We need financial inclusion because historically, Zimbabwe was characterised by an enclave development model — an economy that is only driven by a few," Chipika said.
"The majority was relegated to cramps (falling) from those that were succeeding. We have to change the economic development model from enclavity to a broad-based model. If we succeed in financial inclusion it will bring change to Zimbabwe's economic model.
"We saw the results of the recent census. It said 61% of Zimbabweans reside in rural areas. What inclusion do we mean if the majority are excluded," she added. — Staff Writer.
Related Topics