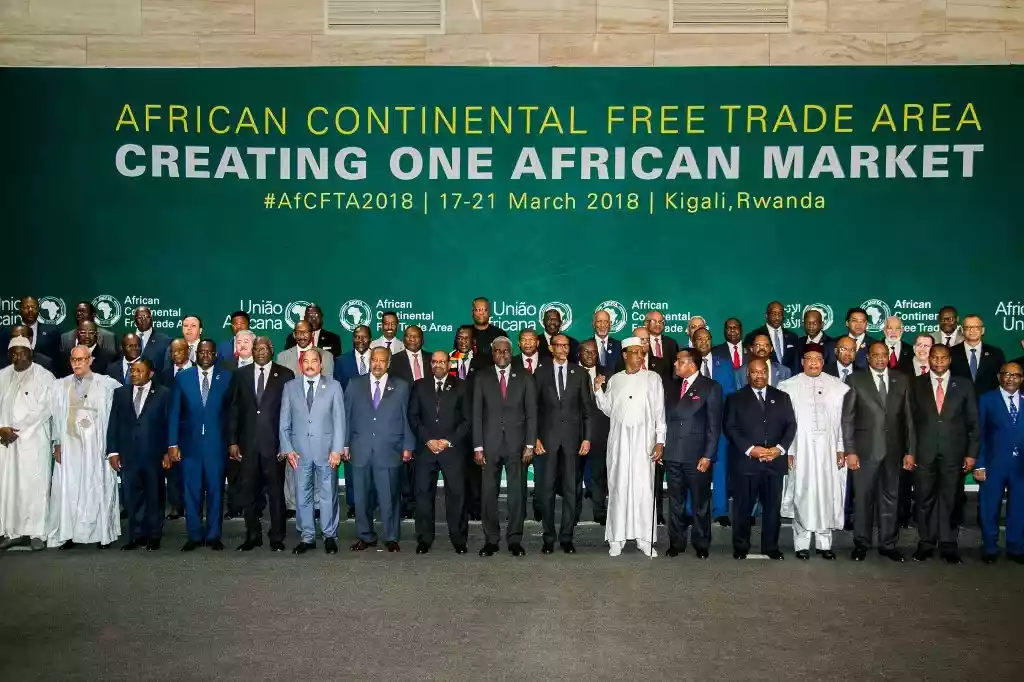 THERE have been several discussions on the African Continental Free Trade Area Agreement (AfCFTA) and what it means for African economies.
Basically, the AfCFTA initiative has seen the creation of the world's second largest free trade bloc by area and third by population and is set to spur intra-African trade while increasing the appeal of direct investment in Africa.
As of December 2020, 54 countries had signed the agreement while 34 countries have deposited their instruments of ratification. The World Bank estimates that the trade pact could boost regional income by 7% or US$450 billion, speed up wage growth and lift over 30 million people out of extreme poverty by 2035.
Over time, the AfCFTA will eliminate import tariffs on 97% of goods traded on the continent, as well as address non-tariff barriers. Intra-Africa trade has historically been low. In 2019, only 12% of Africa's US$560 billion worth of imports came from the continent.
African countries have also been trapped in the lower levels of the global economy by selling low-value raw materials and buying higher-value manufactured goods. The free trade agreement seeks to reverse this.
The logic is that a larger market will improve the business case for foreign direct investment, bringing much-needed capital and technology into Africa.
The important question is how an economy such as Zimbabwe could position itself and take advantage of AfCFTA? Piggy believes industrial policies in Zimbabwe should be crafted to work for and not against the AfCFTA.
This means that they may have to be coordinated on the continental or regional level. Coordinating industrial policies will also help countries specialise production in specific and complementary directions. Zimbabwe also can leverage its location and resource endowments to get a head start. Food production is a strategic area.
Africa's annual food import bill is currently estimated at US$35 billion and is expected to reach US$110 billion by 2025 as highlighted in the infographic.
Piggy estimates that food demand will increase anywhere between 59% to 98% by 2050.
In Sub Saharan Africa (SSA), a major constraint is that total food production (primary crops and meat) has been growing but at a very slow rate of less than 1,0% per year.
This is rather alarming because the food production growth rate is not statistically different from the population growth rate.
That said, there is an opportunity for a country like Zimbabwe to increase its food production output given that these dynamics can translate to an uptick in the demand for its agricultural produce.
The advantage here is that Zimbabwe has arable land. The Ministry of Agriculture, alongside the Zimbabwe Investment and Development Agency (Zida) can also engage regional agricultural companies such as Bolux (Botswana), Bakhresa (Tanzania), Zambeef (Zambia), MeatCo (Namibia), Agriteera (Mozambique) and Lonrho (SSA) or any other groups that have a track record in agriculture and food production by offering long term leases on land.
Such measures will guarantee that productivity is maximized while adequate revenues are generated to capacitate the subsistence farmers. All in all, a company like SeedCo International remains well-positioned and is set to benefit from such developments. The stock also offers exposure to food demand growth in SSA. Piggy rates the stock BUY!
Get more tidbits on the stock market by joining a PiggyBankAdvisor WhatsApp Group (+263 78 358 4745).
Matsika is the head of research at Morgan & Co and founder of piggybankadvisor.com. — batanai@morganzim.com / batanai@piggybankadvisor.com or mobile: +263 783 584 745.
Related Topics