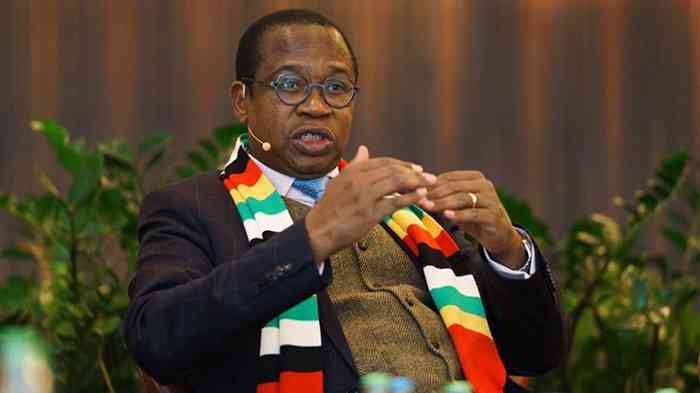 THE groundswell of caution over Intermediated Money Transfer Tax (IMTT), a controversial tax, introduced about four years ago, escalated this week, as Finance minister Mthuli Ncube fine-tuned his 2023 national budget before presentation next Thursday.
In interviews with chief executive officers (CEOs) and captains of industries this week, businessdigest was told that relief from IMTT would be crucial to save struggling businesses already saddled with many statutory obligations.
Under the IMTT, government charges 2% tax on transactions worth between ZW$10 000 and ZW$500 000.
The tax was introduced after government, facing a slowdown in revenues inflows due to a prolonged economic crisis, came up with a plan to draft the informal sector into the tax system.
Key taxes like Pay as You Earn (Paye) and corporate tax had suffered following the closure of many firms, as Zimbabwe's economy haemorrhaged from 2000.
The International Monetary Fund (IMF) now estimates that about 60% of the country's gross domestic product (GDP) is in the informal sector, which government has struggled to tax.
IMTT contributed 8,83% to total fiscal revenues during the third quarter ended September 30, 2022, according to Zimbabwe Revenue Authority (Zimra) data.
This makes it a vital cog in funding government operations, which authorities have been reluctant to review even as pressure mounted.
The IMTT's third quarter performance was a forecast busting, according to Zimra, which said it was 3% ahead of targets.
From the Zimbabwe Congress of Trade Unions (ZCTU), farmers unions and heads of the country's biggest companies, the need to repeal IMTT was loud.
"Any move that burdens the worker must be reversed," said Japhet Moyo secretary-general at ZCTU.
"Workers, who are also consumers, are most affected by the tax. Businesses simply pass on the cost to them. It must be removed," the ZCTU official said.
Gloria Zvaravanhu, managing director at Old Mutual, said the tax was exerting pressures on insurance firms.
"When someone is paying their insurance premiums, they are not subject to that IMTT," Zvaravanhu told businessdigest.
"What we would want as an industry is to say that when we also pay the claim, because we are paying out of a pool of savings, we would also want that exemption to come through," she said.
Zvaravanhu spoke after Addington Chinake, chairperson at the Zimbabwe Stock Exchange-listed pan African fast foods chain, Simbisa Brands, raised issues against IMTT.
In a commentary to Simbisa's financial results for the year ended June 30 2022, Chinake described the tax as "punitive", and said it must be scrapped.
"It is the board's hope that the prudent and pragmatic regulation of the fiscal space will continue and usher in a more stable and predictable economic environment in Zimbabwe in the medium to long-term.
"There is a dire and urgent need to address the current and unnecessarily punitive taxation laws, in particular IMTT," he said.
The Zimbabwe Farmers Union (ZFU) has also called on government to reduce IMTT to less than 1% to limit the damage already inflicted on farmers.
In a submission to Ncube, which spelt out farmers' expectations for the 2023 budget, the ZFU said farmers' incomes had suffered because the bulk of transactions were made through electronic transfers.
"It adds to the cost of transacting already being charged by financial institutions. This increases the cost of doing business and discourages investment in agriculture. It is, therefore, recommended that this be reversed or revised to less than 1%," ZFU said.
The Confederation of Zimbabwe Industries (CZI) have called the tax "punitive".
Zimbabwe's biggest industrial body wants the tax removed, or reduced "to allow companies and members of the public breathing space".
Demos Mbauya, the president of the Employers Confederation of Zimbabwe (Emcoz), has equated IMTT to double taxation.
However, a senior government official told businessdigest that there was no chance of the tax being removed when Ncube presents the budget next week.
"We cannot remove that tax. It is a tax that is pivotal to national projects particularly those to do with infrastructure," the official revealed.
"So, it will not be removed when the minister presents the budget," he added
Related Topics