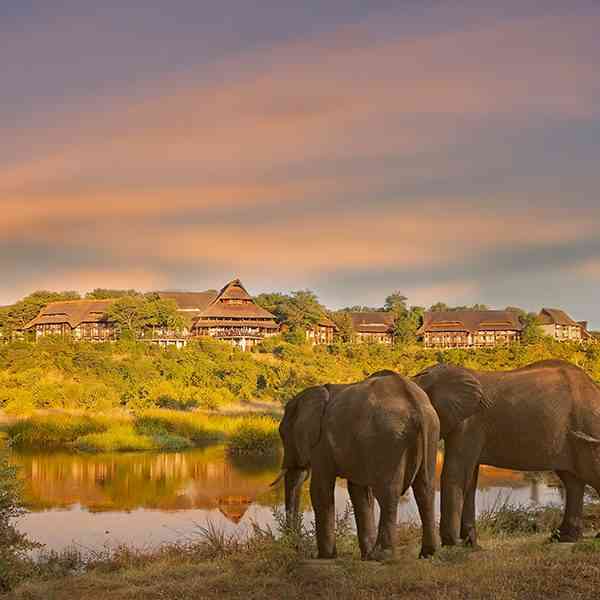 IN the aftermath of the COVID-19 pandemic induced hard lockdowns, Zimbabwe's tourism industry has been on a recovery path. This growth is being supported by the introduction of more flights into domestic destinations by foreign airlines. Our senior business reporter Freeman Makopa (FM) caught up with Tourism Business Council of Zimbabwe (TBCZ) president Wengayi Nhau (WN) to discuss the future of the industry. Their discussion took place soon after Zambian Airways returned to Zimbabwe, with the introduction of its Harare – Lusaka flights. Nhau said the airline's return would be a big boost to the sector but noted that today's tourism industry players must not work in isolation, but hunt as a pack. Here is how their discussion turned out.
FM: What does the return of Zambia Airways mean for the aviation industry?
WN: It means there are more options in terms alternatives when travelling out of Zimbabwe by air. There are other airlines that are already operating on the same route. With the addition of Zambia Airways, it also means competition is going to be enhanced. With a competitive environment comes quality services, competitive prices and, of course the best connections out of that.
The more options we have as a tourism sector the more competitive we become. Aviation is the lifeblood of the tourism and travel sector because it facilitates the easiest, simplest movement of tourist in and out of the country. It (the entry of Zambia Airways) is a milestone to celebrate not only for tourism but also for trade. As you know, Zambia is one of Zimbabwe's key trading partners.
FM: What more could be done on the airlines front to improve arrivals?
WN: Having one or two long-haul aircraft helps to transport cargo. But the real deal is that they are a good approach to reviving tourism. But long-haul planes must be complemented by a vibrant domestic and regional feeder network.
Bear in mind that no country has succeeded in its tourism without support from its national airline. A country must be proud of its national airline. I think Air Zimbabwe must take a lead in developing the long-haul, regional and domestic network.
But of course, now we have protocols that allow what we call fifth freedom rights where foreign airlines operating into a given destination are given rights (to pick passengers) between two destinations.
FM: What are your major concerns as the tourism sector at the moment, and why?
WN: Economic growth is something to celebrate because with it comes employment creation. More people will come out of the street into the job market. The more jobs we have the less issues were experience to do with crimes like drug and substance abuse. I would attribute these to an economy that has shrunk. It means that the economy is no longer able to absorb as many people coming out of tertiary institutions and high schools.
Our major concern is drug abuse, which will naturally fall into place should we keep having the economy growing at the pace at which it is growing. This is especially so in the tourism sector, after reopening (in the aftermath of Covid – 19). It means at some point there will be much fewer people without jobs. That will then mean that people will be more responsible.
FM: Which countries are Zimbabwe's strongest source markets?
WN: The strongest markets are our traditional source markets in Western Europe. These are the UK, France and German just to mention a few. If we go to North America the strongest markets include the United States and Canada. The Middle East is a new market that is yet to be fully developed, but we are on the right track.
FM: Tell us more about the Far East. It should be another fairly new frontier
WN: The Far East was once a good market, particularly Japan and South Korea. But they had challenges with their economies, some of which went into recession. Thus, reduced the number of travellers coming out of the Far East into Zimbabwe.
But for now, they seem to be coming back, and we are celebrating because with stability they will come back. We are focusing on developing those markets. China is another emerging market that we are focusing our attention on. We are also focusing on such markets as Singapore, which we look forward to coming back again.
FM: What measure are you putting in place to promote brand Zimbabwe in those markets?
WN: We have our own travel shows that we attend. We have the Arabic market, the China market, the tourism market and we also have the much bigger world travel markets — the ITB in Berlin, Germany. Coming soon will be the WTM Africa in Cape Town this month. In May we have the tourism indaba, again in South Africa, where different players from all corners of the world converge and meet to discuss the state of tourism and see how they can work together. We also have our own local tourism platform — Sanganai/Hlanganani, which has been held in Bulawayo in the past 16 years. It is one of the platforms that we use to promote destination Zimbabwe.
FM: Competition from neighbouring markets such as South Africa and Zambia is growing. How concerned are you? Does Zimbabwe stand a chance?
WN: We are not concerned. We don't look at Zambia and South Africa as competition. We look at them as collaboration, we look at them as partners. Gone are the days when travellers used to want to travel to one country.
Now, the phenomenon is people would want to go into a place and get as many passport stamps as possible. This is prestigious in some countries, particularly the United States where you can live in the State and travel from one state to the other without having to use your passport. So, the opportunity to get a passport stamp sometimes becomes a good experience.
We have managed to take advantage of a package where the region becomes one destination and tourists fly into South Africa then can come up north into Zimbabwe. We have different attractions that if we all package together, can come up with multi-day activities that give a very different experience in every part of the region. It is no longer about competition, but collaboration.
FM: What are your projections this year in terms of tourist arrivals and receipts?
WN: Well, we are still in recovery trajectory. I would be very careful with my figures because we might have some situations beyond our control. In addition, the issue of statistics and figures is beyond our jurisdiction. But looking at what we can see, we are actually looking forward to another year of recovery. Once we surpass the 2019 figures then we have fully attained our recovery.
FM: Tell us about Zimbabwe's tourist attractions?
WN: We have Kariba, which is a potential marine destination. People come in for motorsports, houseboats and to visit game parks. In Kariba we have Matusadonha National Park, Kariba National Park and Mana Pools, a world-class game park. But today, there is no single scheduled flight between Harare and Kariba. It is also a fishing and sport destination. Hwange National Park is the prime wildlife destination of the region. We have tourism facilities there that are struggling to stay afloat. The same applies to Nyanga, which has facilities that are also suffering. Some of them are now relying on domestic tourism alone.
FM: Tell us more about the state of domestic tourism
WN: The key and backbone of any tourism sector to sustain itself is domestic tourism. Any country that has over 50% of its tourism being domestic tourism will not suffer as a result of (changes in international markets). Our focus is to try to promote domestic tourism and have local airlines servicing domestic destinations. Opportunities are beginning to come. For instance, more airlines are willing to fly into the country as witnessed by the number of airlines introducing routes into Zimbabwe. Some time back as discussed this and I said it was a matter of time before Zambian Airways introduces flights on the Harare - Lusaka route. You have seen it introduce the service.
Related Topics