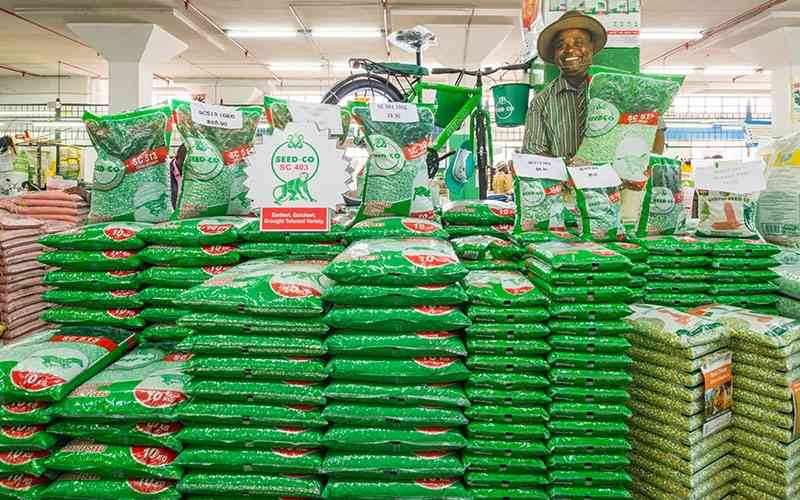 SEED CO Limited (SCL) recorded volume growth of 14% in the nine months ended September 30 and third quarter of 2022 due to rising demand in its regional business.
In the firm's half-year financial results for the period ended September 30, 2022, the group posted a profit after tax of $4,62 billion, overturning a loss of $4,54 billion in the comparative 2021 period.
The growth was attributed to an 88% volume growth in exports, particularly to the east African region and a continued adjustment in selling prices locally in line with inflation and forex rates. These adjustments on the local front helped boost turnover by at least 5%.
In its new trading update for the third quarter ended December 31, 2022 SCL secretary Tineyi Chatiza said inflation and regional demand continued to support the company's performance in nine months ended September 30, 2022 and the third quarter.
"Volume increased by 14% over the past nine months compared to the same period prior year, and by 46% compared to the same quarter prior year, helped by ample stocks, exports, record local sales of wheat and soybeans as well as favourable rainfall projections towards the start of the main planting season," Chatiza said.
"In line with volume growth and the evolution of the ZWL/USD exchange rates, revenue increased by 425% during the nine months compared to same period prior year, and by 516% during the quarter compared to same quarter prior year in historical cost terms."
He said when adjusted for inflation, revenue increased by 12% compared to the same period in the prior year, and by 14% compared to the same quarter prior year reflecting the volume rise.
In its half year report, the firm announced a focus on a strategy of defending its "leading" market position and stakeholder value enhancement by harnessing hard currency local sales as well as exploiting regional export opportunities.
During the period under review, SCL said it had adequate seed and was prepared for the main summer selling season that is currently underway for the 2022/23 agricultural season.
On the regional business, the firm reported having adequate stocks out of Zambia which serves its east African market and leveraging off the improving economic environment in Zambia to further boost sales.
The company also highlighted the stability in Tanzania and continued business growth in Mozambique as being key to its external growth in earning foreign currency.
"The Group has optimal varietal mix of seed to match the mixed rainfall forecasts with most parts of Southern Africa expecting normal to above normal rains and East Africa anticipating normal to below normal rains," SCL said.
Chatiza said the firm's Zimbabwe business was expected to experience volume growth as well as a notable increase in the contribution of hard currency revenue from encouraging export growth and a significant increase in domestic sales in US dollars.
"On a regional level, a mixed volume performance is predicted, with growth forecast in some regions of Southern Africa and East Africa and a drop due to drought in other regions of East Africa," he said.
"Inflation, foreign exchange, and interest rate risks remain significant in Zimbabwe and throughout Africa as the Group nears the end of its fiscal year.
The Board and management are still dedicated to protecting and enhancing stakeholder value along the entire value chain of the Group in Zimbabwe and in the region."
Related Topics