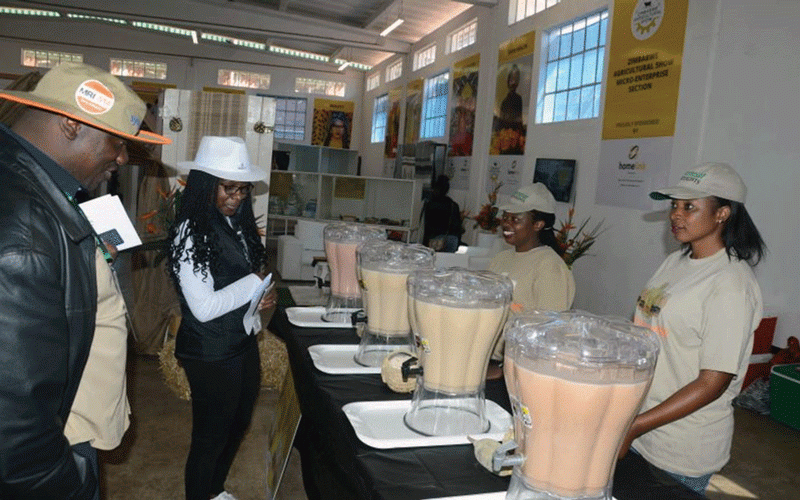 MOST small and medium enterprises (SMEs) lack the requisite managerial and technical skills to operate their businesses sustainably, a government official has said.
This revelation comes after the SME sector having increased its economic contribution by between 5 and 10 percentage points from 60% just a few years ago.
The contribution by SMEs, according to government, translated to an annual gross domestic product (GDP) value of US$8,6 billion last year.
The revelation was made to NewsDay Business on the sidelines of the SMEs International Expo 2023 hosted by The Business Connect and Old Mutual on Wednesday, in Harare.
"Most of the operators in SMEs lack the requisite managerial and technical skills to be able to operate their businesses sustainable," the Women's Affairs Community, Small and Medium Enterprises Development's Francis Gondo told the paper in an interview.
"So, what we doing as a ministry directly, we train small businesses in terms of areas like your financial management, your marketing, areas like posting and technology and digital marketing."
He said the ministry was determined to re-ignite the businesses through sustainable initiatives despite the economic challenges.
"Given the critical role played by SMEs in job creation, empowerment, wealth generation and the economy as a whole it is imperative that strategic platforms of this nature are embraced and utilised by all," Gondo added.
He said the ministry was promised an adjustment for the 2023-24 period given that the budget allocation figure for the 2022-23 could not be quantified owing to the loss in value of the local currency.
The SME sector has become such a significant GDP contributor as most of the players do not adhere to monetary policies as these businesses are predominantly run in forex.
According to the Reserve Bank of Zimbabwe's 2022 FinScope Micro, SME survey, the sector earned a whopping US$14,2 billion in annual revenue.
This was based on 3,3 million people who work in the sector, that is, 1,3 million individual entrepreneurs and 305 607 other business owners with 1,7 million employees.
In a sector breakdown of the SME GDP contribution, agriculture/farming takes up 39,2%, wholesale/retail (37,3%), tourism (5,3%), manufacturing (4,9%), other service activities (4,7%), business services (3,7%), community and household (1,7%), construction (1,8%), and natural resources and mining (1,5%).
"Today's economy is a real-life laboratory, an environment that supports business leaders that identified the need for leadership skills needed today as comfort with risk and with ambiguity — that is, the absence of certainty or clarity. The best CEOs are able to live with ambiguity in a way that others can't," SME expo representative Delight Makotese said.
"They do so by staying centred around a strong sense of shared purpose — the ambition to create value by contributing to the welfare of society. The business leaders who are best at managing in uncertain worlds also rely on systems thinking that allows them to sort out complex problems. They prioritise diverse inputs, tools, teamwork, and partnerships for sustainable growth."
Related Topics