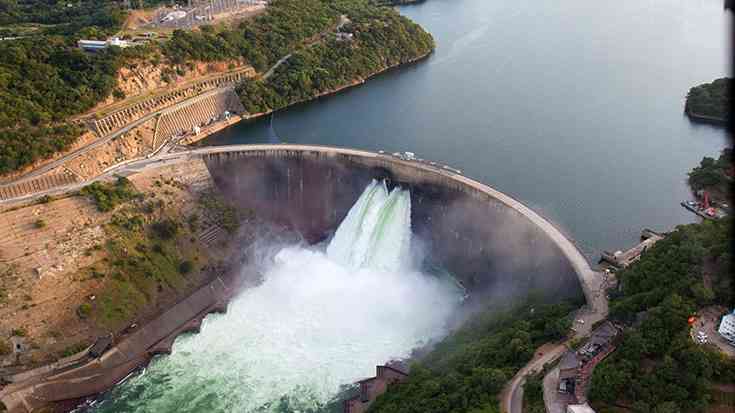 DURING the decade to 2007, Southern Africa's leaders had already been briefed about impending power shortages due to poor investment into new generation capacities.
Experts had predicted that by 2007, a few of the region's economies would have capacity to generate excess power for exporting to peers. The gridlocks would be dire, and economies would suffer as industries fall or apply drastic cutbacks, the experts had warned.
But while Zimbabwe's neighbours scoured global markets for funding to fortify their generation capacities, this country's leaders ravaged state-run power utility, Zesa Holdings Limited.
Today, Zesa has been completely run down.
It cannot effectively carry out its important mandate to Zimbabwe's industries and the public. The money that the power utility generated during good times was manipulated by the politically connected few and their protégées. An official list produced about eight years ago exposed the looters.
But because they belong to a privileged class in the scheme of things, no one has dared touch them, including the Zimbabwe Anti-Corruption Commission (Zacc). While enjoying the trappings of political power and money, Zimbabwe's rulers forgot to replenish Zesa's old facilities. Now blackouts are throwing entire industries off balance, with debilitating consequences. Jobs were lost, and food production was affected. The Chinese came in handy around 2013 with funding. But a major opportunity to save the economy was squandered when government decided to throw the entire windfall – US$550 million – into the upgrade of the Kariba hydroelectric power plant.
That was a shocking lack of priorities considering humanity was in grave danger as the intensity of droughts and natural calamities was worsening. The Zambezi, on which the massive asset lies, had started exhibiting signs that it would increasingly struggle to cope, as poor rain fell within in basin due to climate change.
The power plant remains an important part of Zimbabwe's economy, but with concrete scientific data clearly showing the trajectory that climate change was reshaping the world, a well-meaning administration would perhaps have decided to spread risk by investing into renewable energy at a bigger scale to pre-empt the dangers before they swept through.
Very little such moves were done. This is how Zimbabwe has found itself in the situation of acute power shortages and the shock decision to shutdown Kariba power station. As the Zambezi River Authority said on Tuesday, the water levels in the Zambezi have dropped to unsustainable levels. To save the power station, it must be closed until January. But it is not clear if water levels would be enough to kickstart power generation in the coming month. For now, Zimbabwe has to go back cap in hand to regional utilities to beg for power as over half of the electricity was being produced at Kariba.
The good thing is, Hwange is undergoing a US$1, 5 billion facelift.
But by the time its generators would be brought on line, irreparable damage would already have been done.
Related Topics