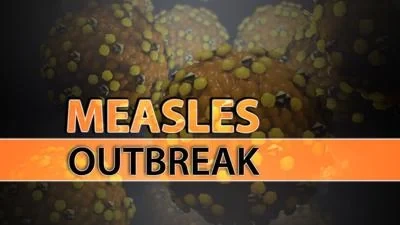 THE reopening of schools amid a major measles outbreak countrywide might expose learners who are not vaccinated as Zimbabwe battles to control the disease, health experts have warned.
Statistics from the Health and Child Care ministry show that 153 new cases were recorded on Tuesday while fatalities climbed to 698 from 685.
Cumulative and active cases are now at 6 444 and 4 580, respectively.
Zimbabwe Nurses Association president Enock Dongo expressed fear that schools might be super-spreaders of the medieval disease if pupils are not vaccinated.
"There is no guarantee for safety especially in rural areas and other children where they are crowded. What it means is that the chances of them spreading to each other are very high, especially considering how virulent it is," Dongo said.
"So we have no guarantee that this is not going to spread. People should be vaccinated to avoid chances of hospitalisation and death."
Community Working Group on Health executive director Itai Rusike said government should strengthen community surveillance and awareness.
"We want to continue encouraging parents and guardians to have all children vaccinated against measles in order to avoid schools becoming the epicentre or hotspot for measles," Rusike said.
Another health expert, Johannes Marisa said the government should educate people so that they can make informed decisions because most people are sceptical about vaccines.
"We are worried that schools have opened while the situation is like this where measles is spreading like veldfire. So at this juncture we should fight vaccine hesitancy by removing all myths around measles. Disinformation and misinformation surrounding issues of measles is contributing to the law uptake of the vaccines," Marisa said.
Zimbabwe Senior Hospital Doctors Association president Shingai Nyaguse-Chiurunge concurred saying gathering of unvaccinated people, especially in the apostolic sects is a cause for concern.
The outbreak started in April in Manicaland and has since spread across the country.
More than 50% of the registered cases had not been vaccinated.
The World Health Organisation warned in April about the increase in measles cases in vulnerable countries as a result of a disruption of services due to COVID-19.
Follow us on Twitter @NewsDayZimbabwe
Related Topics