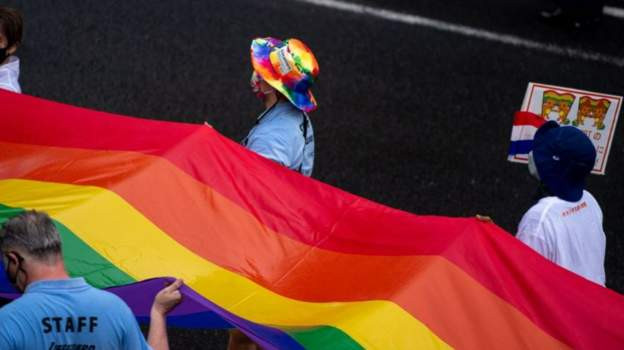 A woman from Uganda who said she'd been persecuted for being gay has gained refugee status in Japan after a court overruled a government deportation order.
She had arrived in Japan in 2020 saying Ugandan police had assaulted her because of her sexuality.
But her application was rejected by the Japanese government which approved barely 200 asylum requests last year.
Tokyo - which has been criticised for taking in far fewer refugees than other industrialised nations - has been trying to make its asylum process more transparent.
The death of a Sri Lankan women at an immigration facility in 2021 led to more criticism.
Related Topics