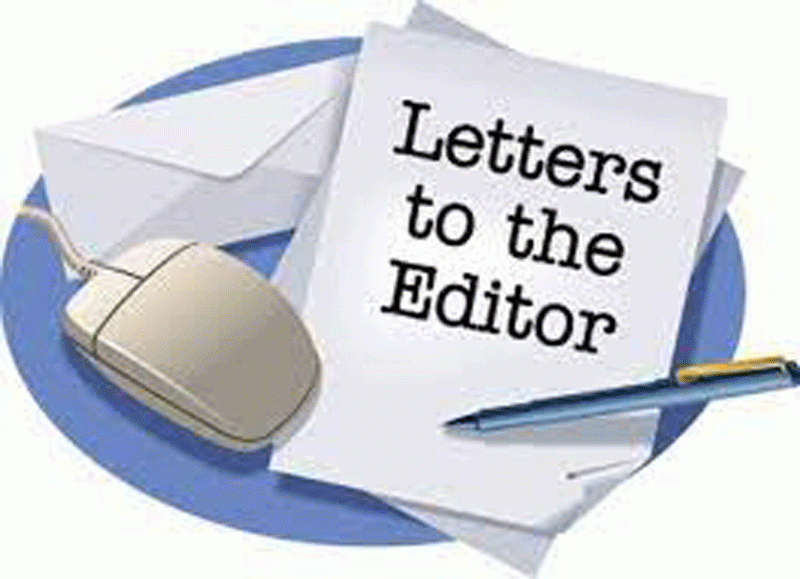 THERE is utter chaos in the Primary and Secondary Education ministry. Parents are discouraged from seeking private tuition for their children with teachers at their homes.
Whatever reason is given by the ministry is vague and unsustainable even on the basis of common sense. However, let me be specific and say that parents love their children more than teachers do, hence the financial sacrifice made by parents. Some schools perform poorly as evidenced by end of term reports.
There are perennial dogfights between teachers' representative bodies (unions) and the employer and parents cannot stand-by as spectators while their children are affected, both the school authorities and the ministry strut like peacocks when the pass rates are commendable, and yet the costs are borne by the parents.
School development committees (SDCs) — long ceased to represent the parents. In schools other than government and/or local government, SDCs don't represent the parents, but the responsible authority and in fact it is (some) SDC members who either misrepresent or suppress the concerns of the parents at meetings.
During our time we had PTAs and oh boy! Did we do a good job? We worked hard under racism and yet schools posted excellent results and had quality education.
One has to be pathologically sick for them to vest the onerous responsibility of running schools in SDCs. Government, local authority and church schools are not private schools as some people would want us to believe.
Learners belong to their parents in the final analysis and the concerns of the parents in respect of the quality of education that learners receive at learning institutions can never be shared equally.
I repeat this, that is the SDCs have largely abdicated the role of representing, protecting and furthering the interests of the parents. We must also remember that parents and communities are one and the same thing, they are inseparable.
Of the 48 years that my wife and I have been parents and guardians I have been a member of SDCs until very recently. The pronouncements by some school authorities (and in deed government) that private classes cause conflict between learners at school authorities is spurious.
Of course it must be acknowledged and appreciated that there are churches which fund and develop their own schools without burdening poor parents. Although generally parents have a raw deal when results are not satisfactory and yet schools offer extra-lessons using the same teachers who produce poor results.
I don't like incentivisation of teachers although I am not entirely against private lessons conducted by teachers outside the school environment. Teachers are employees like any other.
They have to put in a day's work. They must know how to market themselves when they sell their labour to the employer instead of descending on the vulnerable parents. What does section 27 of the Constitution say about school fees? It forbids the practice, therefore, it is illegal. - Martin Stobart
Govt causing confusion at PSMI, PSMAS
CECILIA Alexander and Colonel Wellington Tutisa were arrested on a plethora of charges as Premier Service Medical Investment (PSMI) directors. I want to explain why I think it may not stick.
One of the charges emanated from flouting Public Finance Management Act. PSMI is a private company not a public company. Its parent company Premier Service Medical Aid Society (PSMAS) is a member, organisation owned and controlled by its members not government. Government's duty is to pay member subscriptions just like any employer.
A board makes decisions and every decision is made by the board not individual members. So arresting two out of 11 or so board members is not a fair and equitable application of the law. In any case I doubt there is a complainant. The government or its representatives has prevented the company from holding an annual general meeting since 2015 or so.
One of the allegations is that they paid themselves fees which were not approved. Fees are generally set by the board through the remuneration committee then the full board. Often an AGM has to approve this, but in their case no AGM was held. To err on the side of caution in cases of no AGM being held the board undertakes board fee surveys then seeks approval whenever an AGM is held.
There is a case of investment in land which ultimately went south. It is a very new thing in the history of corporate governance to arrest directors for a "crime" of loss making, investment mishaps etc without showing criminal intent like in this case with the charge sheet simply saying: "Did not do proper due diligence" and "they failed to recover the money".
The other charge is abuse of public office. Years back one Rubaya successfully argued that Air Zimbabwe was a private company not fitting the description of a public company. It is regulated through its articles like any other company, not government edicts. This charge has no meaning as PSMI is a private company.
There is talk of auditors. Auditors are appointed by members through an AGM or extraordinary general meeting. The fact that someone or government doesn't like PSMI directors is not sufficient ground to appoint auditors. The auditors themselves followed an illegal instruction because their payment is supposed to be approved at AGM or by directors in the interim.
The government must allow the PSMI board to convene an AGM, appoint new directors, complain on its conduct and appoint auditors.
Most, not all, challenges at PSMI and PSMAS emanate from government's refusal to pay commercially viable subscriptions for its employees. - Brian Sedze
Tourism slowly improving
THE Zimbabwe Tourism Authority (ZTA) has entered into a promotional partnership agreement with aviation player South African Airways at the Arabian Travel Market (ATM) which got underway on Monday in Dubai, United Arab Emirates.
ZTA, which is exhibiting at the ATM, is keen to reposition the country as a must visit destination. ZTA chief executive Winnie Muchanyuka said the focus at this year's edition at the ATM was to look at improving air access into destination Zimbabwe.
Zimbabwe has in the past recorded relatively steady tourist inflows with arrivals being around 10 077 pre-COVID. There was a significant drop due to travel restrictions imposed as a result of the COVID-19 pandemic.
The event was attended by over 50 travel trade professionals who included tour operators, destination management companies, agencies and travel writers. The Hospitality Association of Zimbabwe president Farai Chimba said that was a welcome move for the country's tourism industry.
The ambassador of the Republic of Zimbabwe to the United Arab Emirates Lovemore Mazemo, who was the guest of honour at the partnership launch, endorsed the promotional arrangement between the two organisations.
The ATM is a travel and tourism event aimed at unlocking business potential within the Middle East for inbound and outbound tourism professionals.
Tourism destinations from the Middle East and around the world showcase a diverse range of accommodation options, breath-taking tourist attractions, and new airline routes. - Godfrey Koti ZTA
IN response to Mapeza threatens to quit, GILBERT MUBWANDA says: Our soccer referees are sometimes dubious, I noticed one of the worst officiated match between FC Platinum and Herentals.
IN response to Marondera businessman up for property grab, DEE GEE says: The culture of grabbing people's property was sown long back by Zanu PF.
IN response to Zim tops global road carnage, BLESSING KUDZAI MATANDA says: We need a safe road network. Our roads are not safe yet.
IN response to ED ally in bizarre ritual, NANETTE ALLMARK says: This is pure witchcraft. Anyone's "cultural" beliefs are fine until they contradict the ordinances of the mighty, Holy and just God. Isaiah 8:19-22 And when they say to you: Seek those who whisper and mutter: should a people seek their God? Should they seek the dead on behalf of the living? To the law and to the testimony: If they do not speak according to this word, it is because there is no light in them. The masses must wake up. It is because of witchcraft we are cursed. What happened to Saul when he consulted the witch of Endor? It should be God you "appease" with brokenheart repentance: "And turn from your wicked, evil, sinful ways."
IN response to Gold panners kill Gweru man, MBONISI MOYO says: Many people have died in the same area. It is now scary to walk from Ascot to town. I think nightclubs should be banned in suburbs, they create an unsafe environment for peace-loving residents.
ROBIN TAKUNDA GOREMUCHECHE says: Why does the Zimbabwe Republic Police allow impunity among the machete gangs?
WILO WILOCIOUS says: It's egregious. We never heard this during the late former President Robert Mugabe's era. Artisanal miners are butchering anyone with impunity. A matter for discussion is, who is protecting these gangs?
IN response to When living with sewage becomes normal, ANNIE MIRIRO BEN says: Don't expect things to be normal at council or constituency level when they are off the rails at national level. Which council is functioning well both urban and rural? This must be a wake-up call for the people to correct the status quo by voting in numbers.
Related Topics